The International Potluck une a los compañeros de clase con nuevos alimentos y culturas.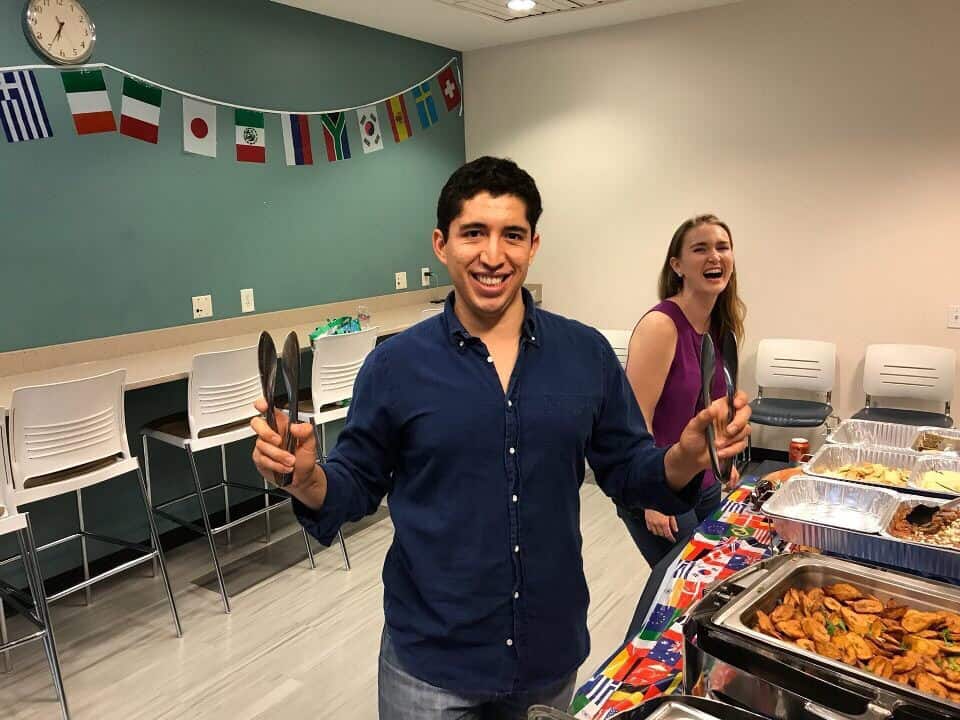 No puedo creer que ya sea noviembre y queden pocas semanas en el semestre de otoño aquí en Goizueta Business School. El viernes por la noche comenzó con una de mis tradiciones favoritas de Goizueta, The International Potluck. He tenido la suerte de experimentar la comida compartida durante tres años consecutivos, mi primera vez como posible estudiante durante nuestra jornada de puertas abiertas sobre diversidad de otoño, Inside Goizueta , y dos veces más como MBA de primer y segundo año.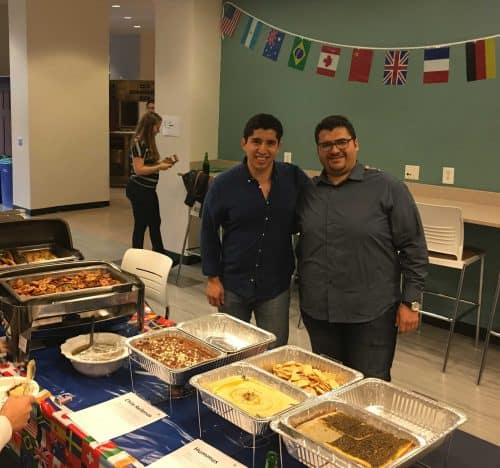 El International Potluck es un evento maravilloso en el que los miembros de la escuela (estudiantes, familiares y amigos, profesores y personal) se reúnen en el campus para abrazar los valores fundamentales de comunidad y diversidad de Goizueta. Los estudiantes y los socios traen un plato especial o un elemento del menú que representa su cultura, geografía o antecedentes de su hogar, y todos están invitados a compartir el pan y compartir los platos especialmente preparados y la compañía de los demás en Coca-Cola Commons.
El International Potluck está organizado por la Asociación de Negocios Internacionales, y participan miembros de nuestros muchos clubes culturales, incluyendo la Asociación Black MBA, la Asociación de Negocios Latinos de Goizueta, la Vida Judía de Goizueta y la Asociación de Estudiantes del Sur de Asia. Cada club trae platos para compartir con sus compañeros. Este año, representé a la GLBA y patrocinamos platos tradicionales latinoamericanos para que la gente los probara. Trajimos empanadas de carne, maduros (plátanos fritos) y una deliciosa empanada de guayaba de postre. Algunos otros puntos destacados populares de todo el mundo fueron el matar paneer indio y el pollo al horno tikka masala, el bulgolgi de res de Corea del Sur, las alitas de pollo picantes chinas y los macarrones con queso y pimiento al estilo sureño.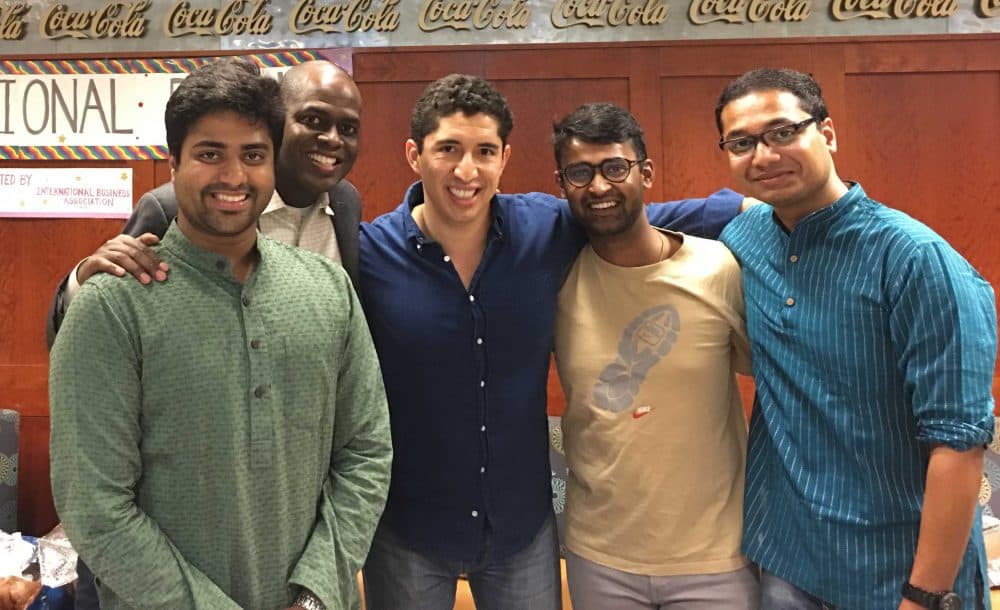 The International Potluck es una excelente manera de conocer nuevos alimentos, diferentes culturas y construir vínculos más fuertes con sus compañeros de clase, todo dentro de este microcosmos diverso de nuestra escuela de negocios. Reflexionando sobre esta experiencia, me enorgullece ser parte de un programa de MBA cuyo cuerpo estudiantil y reputación tienen presencia internacional y una mentalidad global. ¡Hasta la proxima vez!