2022 Best & Brightest Business Major: Thomas Heagy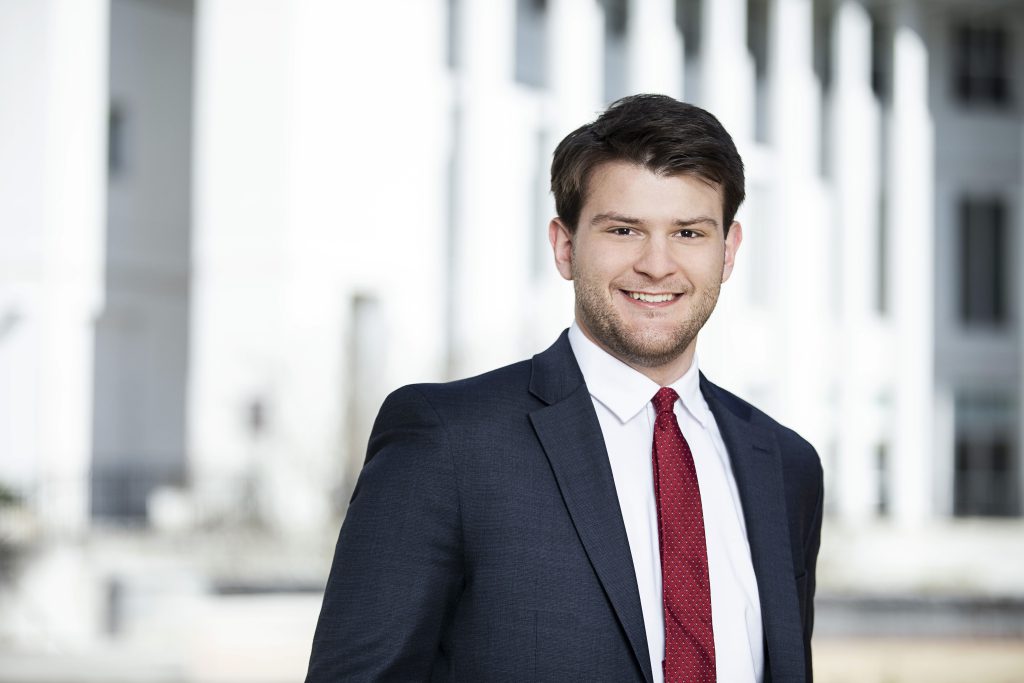 Thomas Heagy
Emory University
Goizueta Business School
"Brother to two; Leader to some; Friend to many; Accepting to all; Intolerant to dairy."
Fun fact about yourself: While announcing that Fetty Wap no-showed as the opener of our Homecoming Concert, I was booed off stage by ~4,000 of my peers.
Hometown: Pittsburgh, PA
High School: Mt. Lebanon High School
Major: Finance and German Studies
Favorite Business Course: Global Macroeconomic Perspectives; Business Law
Extracurricular Activities, Community Work and Leadership Roles During College:
Extracurricular Activities and Leadership Roles
Emory Student Programming Council, President
Emory Interfraternity Council, President
Emory University Senate, Campus Life Committee
Goizueta Business School, Teaching Assistant (Global Macroeconomic Perspectives; International Finance)
Emory University Office of Residence Life, Community Advisor
Wonderful Wednesday, Moderator / Publicity Chair
Sigma Alpha Epsilon Fraternity, Treasurer
Honors
100 Senior Honorary
Dean's List
Omicron Delta Kappa Honor Society
Phi Eta Sigma First-Year Honor Society
Delta Phi Alpha National German Studies Honor Society
Where have you interned during your college career?
BMO Capital Markets | Healthcare Investment Banking Summer Analyst
Mitchell's Fish Market | Food Server
Where will you be working after graduation? I'm very excited to return to BMO Capital Markets as an analyst in their Healthcare group.
Who is your favorite professor? Dr. Jeffrey Rosensweig: "Dr. J" ensures each semester that Global Macroeconomic Perspectives allows his students to fully appreciate current economic trends. As the business landscape constantly changes, Prof. Rosensweig also must perpetually tweak his lectures. Students feel confident in his ability to provide this important and timely information because his brilliance comes across clearly in the classroom. He additionally seems to "know everybody," which leads to incredible guest speakers. Goizueta is lucky to have him! I have enjoyed building a closer relationship with Dr. J as one of his TAs, and I am fortunate to benefit from his mentorship.
What has surprised you most about majoring in business? This sentiment exists throughout Goizueta, but its importance requires repetition. Professors must curve course grades such that a fixed number of students may receive each grade. With the potential to breed competition, students remain caring and collaborative. This surprising, yet beloved culture of Goizueta serves as a reminder of the importance of building relationships and serving others even within a competitive business landscape.
Looking back over your experience, what is the one thing you'd do differently in business school and why? Looking back is hard, especially when I spent such a large chunk of my business school experience on Zoom. Although I currently enjoy the great community within Goizueta, I lament the loss during virtual learning of additional in-person interactions that could have led to closer relationships with my peers.
What business executive do you admire most? As a proud graduate of Mt. Lebanon High School, of course I admire fellow alumnus Mark Cuban. The famous "Shark" investor from ABC's hit show grew up in my neighborhood and needs no other introduction. In high school, he returned to speak and film some footage for the show, and I actually ended up in some intro credit shots as a result. Cuban also represents my dream of one day owning a professional sports team. If you're reading this, Mark, let's save the Pittsburgh Pirates from their misery together!
Which academic, extracurricular, or personal achievement are you most proud of? The most common COVID-19 symptoms for a college student include the loss of taste, smell, and a normal undergraduate experience. The pandemic posed existential questions about what it means to be a college student. Leading Emory's largest event planning board, I similarly felt the Spring 2020 lockdowns put a question to the Student Programming Council's purpose on campus. After a quick reallocation of the budget, SPC managed a new website that allowed for virtual programming to connect students to the Emory community. This website received ~40,000 page views from students participating in activities from ~70 countries. We also shipped thousands of giveaways to these students. While nothing beats our in-person programs, I am proud that we brought a little sense of Emory spirit to doorsteps around the world during the pandemic.
Which classmate do you most admire? Emory, and Goizueta specifically, blessed me with so many peer mentors whom I admire. Lori Steffel, a 2021 Goizueta graduate and former Best and Brightest recipient, continues to impress me and remains a great friend and role model in my life. In addition to her work ethic and unmatched intellect, Lori's extraordinary sense of humor and benevolent spirit makes any situation more enjoyable with her around. I most admire her spontaneous spirit, passion for travel, and ability to take advantage of the WFH environment!
Who would you most want to thank for your success? During a brief stint on the offensive line, I was a complete liability on "The Blind Side," which any cinephile knows is no good for a football team. An exasperated coach, desperate to motivate, yelled one practice: "Don't you fight with your older brother!? Imagine he's across from you and win the fight!"
You can imagine the look on his face when I responded: "Actually, we have a great relationship." Perhaps with the movie's 'Protect the Family' coaching analogy, I might be among the Best and Brightest of the NFL Draft. In that spirit — and bringing my response back to reality — I would like to thank my brother, Jonny, and my entire family, for their support throughout my life. Jonny works hard, serves others, and gives great advice. He motivates me to persevere through life's stressors. He knows, most importantly, the perfect way to distract me from pressures too, specifically with a Primanti's sandwich!
What are the top two items on your professional bucket list? I hope to earn an additional degree (JD; MBA; or JD/MBA) and open a restaurant as a passion project.
What are your hobbies? I love traveling and exploring new cities through their culinary offerings. With some extra free time during my last semester, I've taken up skiing, rock climbing, and Peloton classes.
Interested in exploring Full-Time MBA opportunities? Learn more about Goizueta's Full-Time MBA program.
Article first published in Poets&Quants.