2023 Best & Brightest Business Major: Ivan Guerrero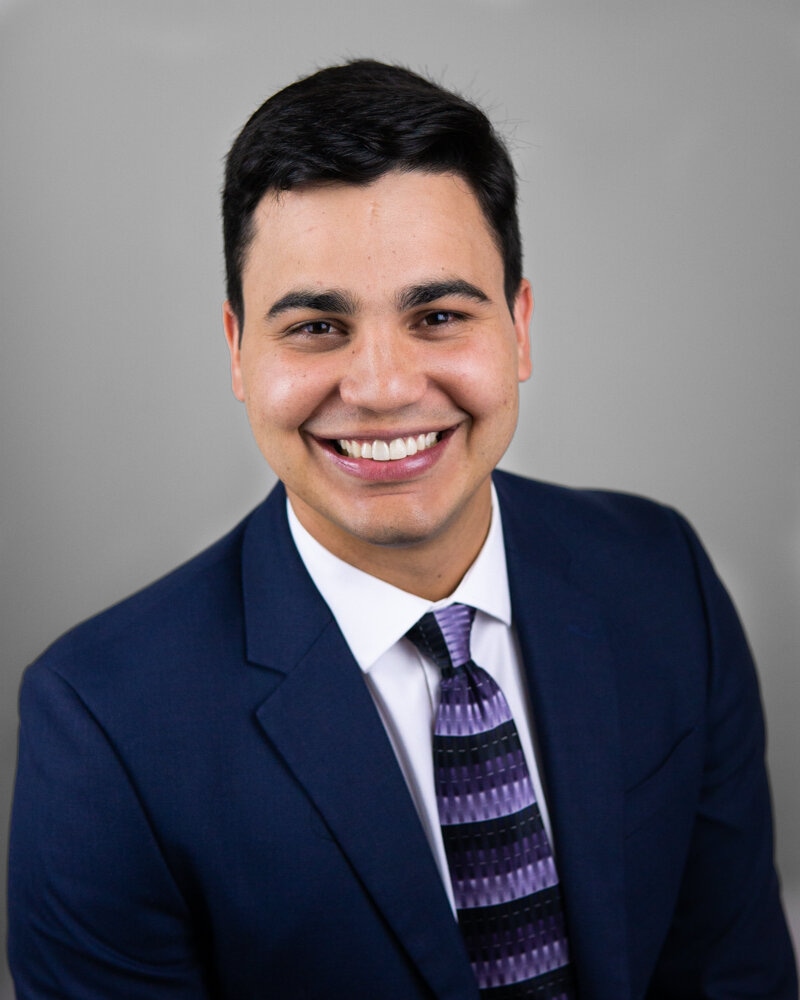 Ivan Guerrero
Emory University
Goizueta Business School
Describe yourself in 15 words or less: Hopeful romantic who believes exemplary leadership uplifts businesses and communities.
Hometown: Matanzas, Cuba
Fun Fact About Yourself:
My family moved a lot while I was growing up. Between third and tenth grade, I attended ten different schools.
Undergraduate School and Major: University of South Florida, Chemical Engineering
Most Recent Employer and Job Title: Account Manager, Hilti Inc.
What makes Atlanta such a great place to earn an MBA?
You will never run out of local companies to have coffee chats with, or places in which to do so. Being in one of the largest metro areas in the country will allow you to find whatever it is that excites you, even if you cannot find it on campus.
Aside from your classmates and location, what was the key part of Emory Goizueta's MBA programming that led you to choose this business school and why was it so important to you?
The small class size. I have learned that I perform at my best when my work has an impact on the people around me. This is something that I found hard to feel while attending my undergraduate university and the classes were taught in auditoriums of 300+ students.
What course, club or activity excites you the most at Emory Goizueta (and why)?
Participating in the Goizueta Advanced Leadership Academy (GALA) and further developing my leadership skills under Lieutenant General (Ret) P. K. (Ken) Keen and Professor JB Kurish. The capstone project for the GALA program is a weeklong sailing trip in the Virgin Islands where students are taught how to sail and how to navigate daily challenges that test their leadership skills. GALA brings together two of the things I enjoy most, learning how to become a better leader and the ocean!
Describe your biggest accomplishment in your career so far:
Leading a team to develop a risk management model for the largest copper mine in North America. The model improved site operation and had a major impact on the site's solution management strategy. I was recognized with the company's innovation award, but most importantly, this was the moment that made me realize I could have a much larger impact as a leader than as an individual contributor.
How did COVID-19 change your perspective on your career and your life in general?
COVID-19 and the subsequent lockdown made me realize how much I love to work with people. I did not enjoy having to work from home and I am looking forward to a career that allows me to connect with others. COVID-19 has also made me aware of how fragile life can be and the importance of living a healthy life.
What led you to pursue an MBA at this point and what do you hope to do after graduation?
After five years of being in engineering, I started getting curious about the business side of things. I transitioned into a sales role and quickly realized that an MBA would be the best way for me to gain a more holistic understanding of the business world. After graduation, I hope to go into management consulting.
What advice would you give to help potential applicants gain admission into Emory Goizueta's MBA program?
Reach out early to current students, alumni, and admissions. Share your story with them and invite them to join you on your application journey. Goizueta Business School prides itself on being a tight-knit community where you can always find someone to help you meet your goals, and I felt that even as a prospective student. Whether you have questions on how to format your resume, need help preparing for your interview, or want feedback about the strength of your overall application, the sooner you connect with the Goizueta community, the better prepared you will be when the application deadline arrives.
Interested in exploring Full-Time MBA opportunities? Learn more about Goizueta's Full-Time MBA program.
First published in Poets&Quants.