2023 Best & Brightest Business Major: Stephanie Andrews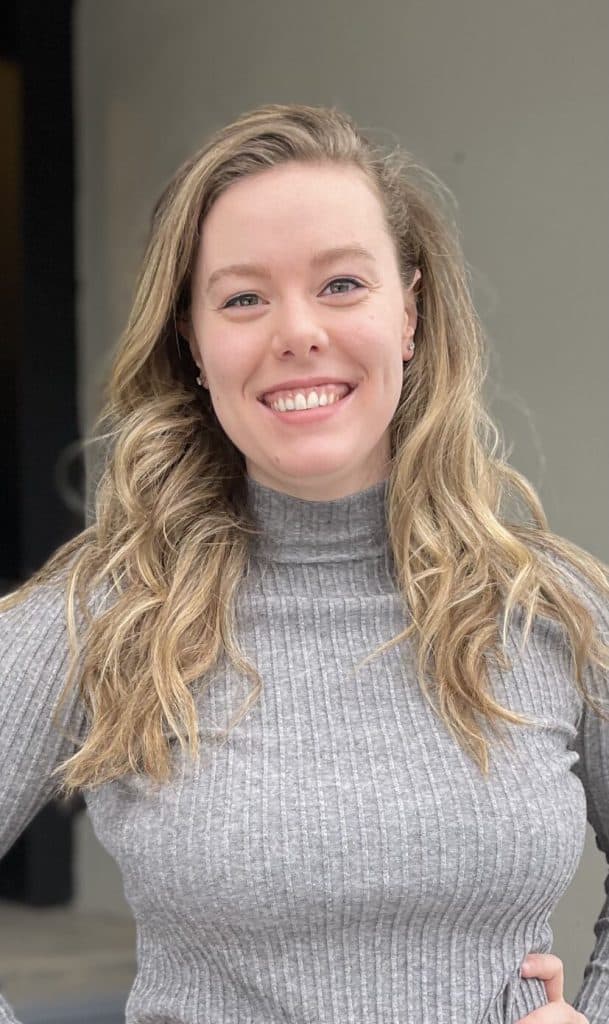 Stephanie Andrews
Emory University
Goizueta Business School
Describe yourself in 15 words or less: All-in teammate that strives to ethically lead and create space for innovative solutions and growth.
Hometown: Rochester, NY
Fun Fact About Yourself: At 11 years old I became the youngest volunteer for our local philharmonic orchestra.
Undergraduate School and Major: Middlebury College; Molecular Biology and Biochemistry
Most Recent Employer and Job Title: Clinical Research Coordinator at Dana-Farber Cancer Institute
What makes Atlanta such a great place to earn an MBA?

There are so many companies that are loyal to the city and recruiting Goizueta students. It is encouraging as an incoming student to see the level of engagement that these companies have with the school and students.
Aside from your classmates and location, what was the key part of Emory Goizueta's MBA programming that led you to choose this business school and why was it so important to you?

I was excited about the program's deep focus on student development and the investment the school makes in its students. This investment clearly manifests itself in the small class size, high faculty-to-student ratio and the care and attention I received as a prospective student. I felt supported throughout the application process, the decision-making process, and now through onboarding.
What course, club or activity excites you the most at Emory Goizueta (and why)?

Goizueta Women in Business. I look forward to connecting with all the fellow women in my class. Coming from the Forte MBALaunch program, I fully appreciate the power of female mentorship.
Describe your biggest accomplishment in your career so far:

I helped facilitate getting a drug FDA approved to treat a rare form of leukemia. After conducting a successful clinical trial for many years at Dana-Farber, the FDA performed an audit at our site. We passed the audit with no major findings. From this audit, the drug was ultimately approved for patient use.
How did COVID-19 change your perspective on your career and your life in general?

I found that while quite a lot of the country stayed at home during the pandemic, unfortunately cancer, and in particular, leukemia didn't stop. To protect ourselves and our patients, it was a team effort to come up with creative solutions to still provide the same level of care for our patients. I enjoyed the logistical aspects of coordinating between our clinical team, the patients, and the pharmaceutical companies to ensure that patients' safety and care was never compromised, despite being unable to perform all the necessary protocol procedures during the height of the pandemic. I found a deeper appreciation for this aspect of my work, which helped me gain a clearer understanding of what career I wanted to pursue following my MBA.
What led you to pursue an MBA at this point and what do you hope to do after graduation?

I got to a point in my career that I knew I wanted more opportunities to grow in a leadership role. After getting my MBA, I hope to be an operations manager in the healthcare field, primarily focusing on pharmaceuticals and biotechnology.

What advice would you give to help potential applicants gain admission into Emory Goizueta's MBA program?

Don't second guess yourself if you view yourself as a nontraditional candidate. Everyone is nontraditional in some way and your reasons for wanting to get an MBA and the experience that you bring to the classroom and the cohort are just as valuable and helpful as any other potential candidate. Lean into what makes you unique. You do not need to be a cookie cutter applicant.
Interested in exploring Full-Time MBA opportunities? Learn more about Goizueta's Full-Time MBA program.
First published in Poets&Quants.