Diving in during MSBA Insights Day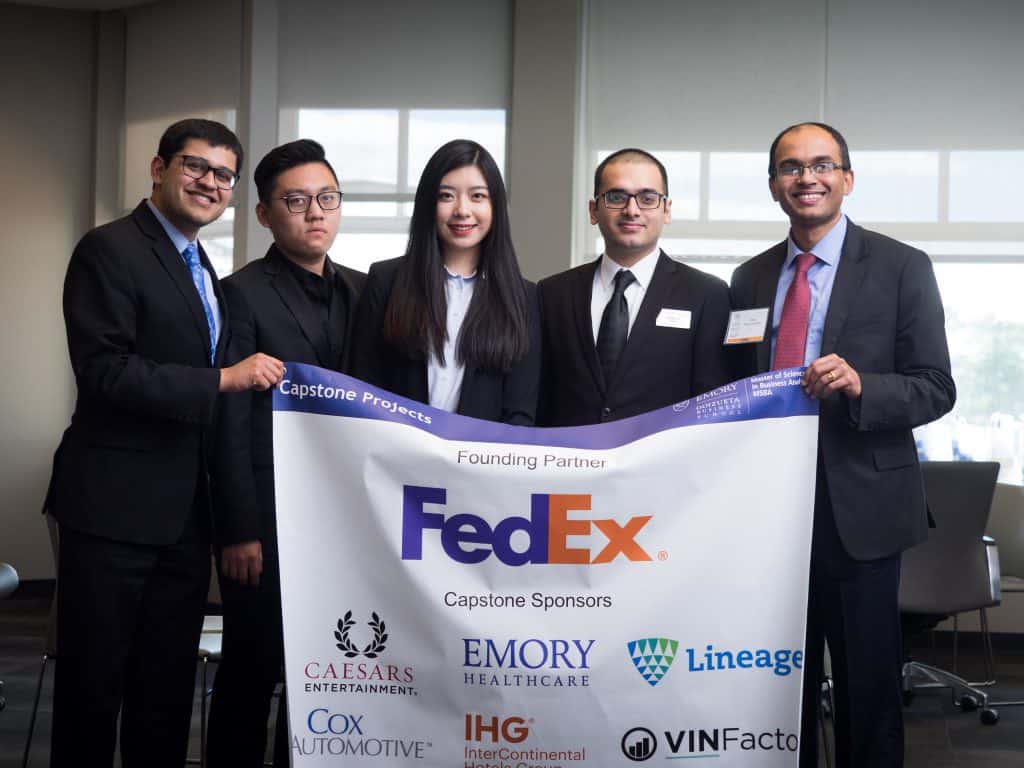 At around this time last year, I received my admission offer from the Emory Goizueta MSBA program when I had almost no idea of what data science is. Now, a year had passed, and I was at the MSBA Insights Day, sitting with prospective students, my capstone project client and my classmates. The MSBA Insights Day was a formal event to introduce the prospective students to what we are doing in the program, while for me, it also contributed to a personal reflection.
The MSBA Insights Day started with a brief networking lunch, which was followed by the keynote speech from MSBA's founding partner, FedEx, and the company presentations of four other capstone partners. Each of them briefly introduced themselves and then showed how they think analytics is making an impact on their business. In addition, they excitedly shared how we as MSBA students could help during this progress through our capstone projects. During the presentation, there was a moment when I thought about how I would feel if I was applying to the program this year. I would be baffled yet excited, looking at the various projects the companies and students were collaborating on. In the moment, I felt joyfully honored that I have been a part of this experiential learning opportunity. I would never imagine myself being able to construct a business case that could solve the urgent need of a real company and accurately predict the market price of a used car, by using machine learning algorithms to extract useful information from online text data.
After the presentations, the hall was left only to the current students and the prospective students for half an hour. Without the "surveillance" of the faculty, staff and company representatives, we shared our joys and griefs over the last semester. Unsurprisingly, many prospective students heard rumors of the countable all-nighters we went through and were curious about how intense the program is. Well, it has been intense. When the student panelist Sherrie Liu talked about a classmate's numerous hours of debugging only to realize that he wrote "payspark" instead of "pyspark" in the very beginning of his code script, everyone laughed. However, at the same time, we all related to the constant frustration and satisfaction we experienced during our "daily hackathons." Nevertheless, as another panelist Daniel Rodriguez has put it: "Our MSBA experience is like Marvel's 'Captain America' movie. While Chris Evans was skinny and short at the beginning, after being put into the cabin and experiencing some pain, he came out as a superhero. So, knowing what you eventually gain through the grad school journey, the little pain is definitely worth it."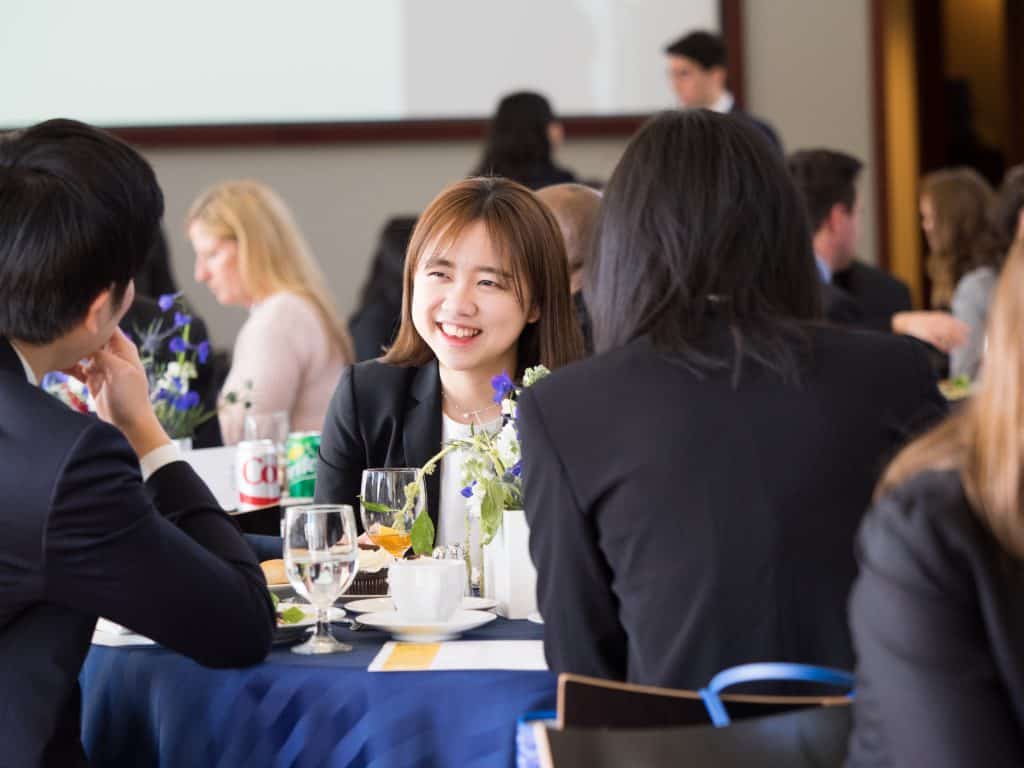 My favorite part of the day was the reception session at Double Zero, a restaurant/bar at Emory Village that is a 10-minute-walk from Goizueta. There we gathered with alumni, professors, and other old and new friends of the MSBA program. It was more of a community gathering than a formal meeting. Aside from "data," "analytics," "machine learning" and "business context," we chatted about topics as serious as what drives a 30-year-long career and as casual as the latest gossip among classmates. After a few drinks, some reflections fleeted across my mind. Sometimes, you need to look at others as mirrors to reflect on how far you have grown. After listening to the student panel discussion and the capstone partners' presentations and chatting with old and new connections at the networking reception, I realized how much of a business data scientist I have become. Not only did I and my fellow MSBAers apply our skills to make a real-world impact through our program, but I also appreciated how lucky I am to be a part of the Emory Goizueta family.