Keystone Experience: A day in the life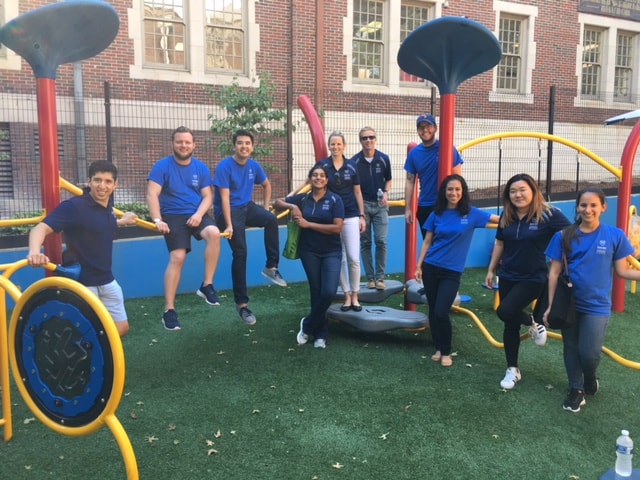 It is hard to believe how quickly the past year has gone by as today I rejoined my fellow members of the Class of 2018 in the same auditorium where we began our journey a year ago as new MBA students. We reunited for the first time since beginning our summers working at internships for top companies around the globe. I was excited to kick off the year with Keystone, a milestone day of personal development and community service for students at Goizueta Business School.
We spent the morning with a Town Hall session led by Associate Dean Brian Mitchell to hear updates about the academic profile for the new Class of 2019, and I was very excited to see the diversity of experiences, geographies and backgrounds represented by our new classmates. One of the day's events I was most excited about was the Coke Toast, a memorable tradition where the first-year class gets informally inducted into the Goizueta community. Given our strong connection with The Coca-Cola Company, Goizueta Business School students, faculty and staff welcome our new classmates with a standing ovation—(it's a surprise, shhh!)—after which the first-years toast each other and enjoy a refreshing Coke to kick off the MBA experience.
After a lunch on the lawn we split up into teams to volunteer in community service projects at local nonprofit organizations in Atlanta. I volunteered to spend the afternoon with the Atlanta Children's Shelter, an organization dedicated to helping families develop strategies for long-term self-sufficiency and overcoming the challenges they face around homelessness, job loss and domestic abuse. ACS provides free quality daycare to families in need, educational curriculum for children and resources for parents while they are looking for jobs.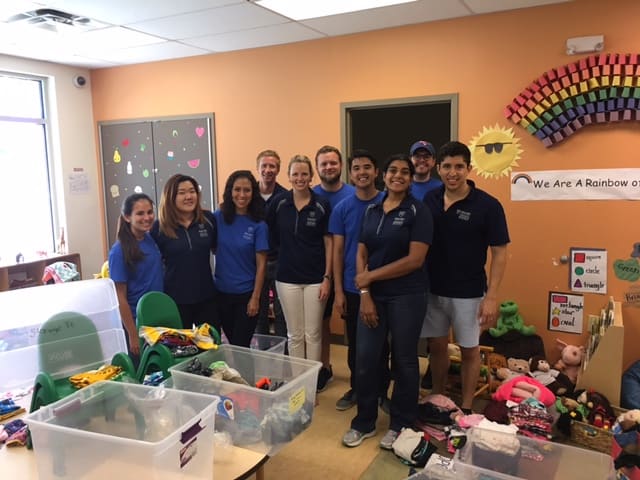 I arrived at ACS with nine other classmates, and we were warmly greeted by the lead instructional teacher, Aseelah, who offered us a tour of the space and spoke about the mission of ACS and the critical role ACS plays for the Atlanta community. Our volunteer task for the day involved helping ACS sort through its donation closet and organizing donated children's clothing so that teachers could easily find students the right size clothing items for the right season. One great aspect about having 10 MBAs tackle an issue is that we plan and move quickly, and we were able to breakdown the day's challenge into smaller manageable pieces. We successfully came up with a new method for storing donations and consolidated many of the donated boxes ACS had received so that they could be ready to go for the back-to-school season.
Keystone was a wonderful experience to reconnect with my classmates and embrace Goizueta Business School's Core Value of Community. As I head into my second year of business school, Keystone will be foundational to guiding my perspective, and I am grateful to have shared today with inspiring people who will be there along my journey.