Raghav Ginodia: "Real Humans of Goizueta's MBA Class of 2024"
Looking to get an inside look at Goizueta's MBA Class of 2024? Check out Clear Admit's "Real Humans of Emory Goizueta MBA Class of 2024" article for personal insights from current students on their backgrounds, motivations, and experiences in the program. Get a feel for what it's really like to be a part of this dynamic community!
Meet Raghav Ginodia 24MBA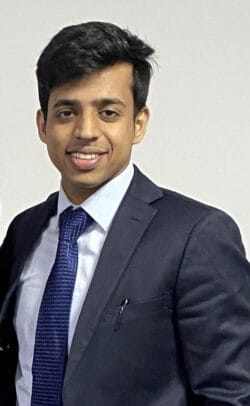 Age: 27
Hometown: Varanasi, India
Undergraduate Institution and Major: Government Law College, Mumbai India- Legal Sciences and Law major
Pre-MBA Work Experience (years, industry): 4 years, Legal services/ Litigation
Why did you make the decision to attend business school?
I have always enjoyed problem solving and working with companies from different industries. My experience as a lawyer made me realize that I want to create a bigger impact by helping corporations holistically with their strategy and not merely legally. Hence, I aspire to pivot to a career in consulting. Thus far, while the exposure garnered by me has been crucial, I was involved in a very specialized field and lack formal business education. To make this transition smoothly, attending business school seemed like the logical next step.
I have worked in the legal industry for 4 years and gained some valuable experience managing clients, leading teams, and delivering quality work. It is now the right time for me to leverage these skills during my time at business school and beyond.
Why did you choose Goizueta Business School? What factors figured most prominently into your decision of where to attend?
I had three primary criteria for shortlisting my preferred business schools: 1) Strong consulting focus; 2) located in a big city; 3) small and tight-knit community. Surprisingly, Emory was the only place which, in my opinion, fit in perfectly with all three factors. There are some great business schools out there, but I had to sacrifice on one of the three factors in most of them.
What do you think is your most valuable or differentiating contribution to the Class of 2024?
As a disputes attorney, I have worked on 100+ domestic/foreign engagements formulating legal strategies, conducting negotiations, and representing corporations before courts of law. While collaborating with my peers, my professional legal experience brings a different perspective and results in some really interesting discussions. Additionally, my work thus far has trained me to come up with compelling arguments from both sides of a given situation and this helps to look at real-life problems in an unbiased way, a trait I believe might be helpful for my peers. 
Tell us a fun fact about yourself that didn't get included on your application:
I completed my advanced scuba-diving certification before coming to business school. Since my first fun-dive, I have thoroughly enjoyed the calm under-water. Being a certified scuba-diver was on top of my bucket list and I managed to get my certification this summer.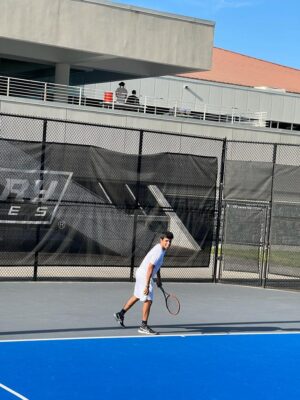 Post-MBA career interests:
Management Consulting
Advice for Current Prospective Applicants:

What is one thing you would absolutely do again as part of your application process?
I spoke to over 50 people from 10 different business schools in the US at the time of shortlisting the schools. As an international candidate, shortlisting business schools is a tough process. Shortlisting schools for the right reasons (beyond ranking) is quintessential. To do that, talking to current students and the admissions office is very helpful.  
What is one thing you would change or do differently?
I would invest less time on GMAT. Despite getting a 730 in my first attempt, I took the exam again and invested another 3 weeks in that process. While I did increase my score to 750, I believe I could have better spent that time on other aspects of the application
What is one part you would have skipped if you could—and what helped you get through it?
NOTHING- each and every aspect of the application process was enriching for me. GMAT helped me brush up my quantitative and verbal skills; essays made me more aware about myself, my strengths/weaknesses; networking with current students and attending info sessions helped me make an informed choice; and speaking to my manager for a letter of recommendation allowed us to have some conversations about my work which we did not have before. 
What is your initial impression of the Emory Goizueta students/culture/community?
I have been pleasantly surprised by how helpful and welcoming the community has been, especially the domestic students. Some people have really gone out of their way to ensure that I feel like 'home' at Emory and in Atlanta. Also, I experienced that people are very humble and down-to-earth, which makes the environment more comfortable.
What is one thing you have learned about Goizueta Business School that has surprised you?
How approachable everyone is – from the MBA program dean to the professors and career coaches. The ease with which I can approach anyone in the school makes the transition simpler.
What is one thing you were most anxious about in your first year?
Being a lawyer, not only do I not have a former business education of any sorts, I in fact come from a very non-traditional background. The transition from law to consulting is something I am most anxious about. Additionally, in the first couple of months I have realized that as an MBA candidate, there are so many opportunities out there and one cannot possibly do everything. Finding the right balance between academics, recruiting, personal, and social life has been challenging.
What is one thing you are most excited about in your first year?
Meeting my diverse cohort, getting to know about different cultures, and experiencing different cuisines. In the couple of months that I have been in Atlanta, I have been fortunate enough to meet some really nice people.
Has the COVID-19 pandemic affected your personal application or admissions process in any way? If so, how?
The lockdown imposed owing to the COVID-19 pandemic gave me the much-needed time to reflect on my career so far and how I wanted to proceed in the future. This introspection strengthened my belief of attending business school. Additionally, like most other people, I also got some extra time to prepare for GMAT which in-turn helped me with my admissions process.
Interested in exploring Full-Time MBA opportunities? Learn more about Goizueta's Full-Time MBA program.
Article first published in Clear Admit.