Semester Series: Kirk Smith – You Get Credit to Follow Your Passions…Seriously!
"Ask anybody. It's fun. It's hard and you stand out there on that green, green grass, and it's just you and the ball and there ain't nobody to beat up on but yourself… It's the only game I know that you can call a penalty on yourself, if you're honest, which most people are. There just ain't no other game like it." – The Legend of Bagger Vance
Golf. Arguably one of the greatest sports played today. In Augusta, Georgia, the pinnacle tournament of golf is played every April at Augusta National Golf Club. Due to the weather in the Southeast, there are a number of high quality golf courses surrounding the Atlanta area. Personally, I've become a huge fan of Chandler Park Golf Course, located less than 10 minutes from the business school. It is by no means an Augusta-quality course, but it is an executive golf course that takes less than 90 minutes to play for less than $8 during the week. Yes, you can play 18 holes for less than $.50 per hole!
The reason why I am rambling about golf is because it is a personal passion of mine. Prior to college, I was a competitive golfer in Virginia. I've always been fascinated by how certain players always seem to be on top of the leader board for major tournaments around the world. Yet, until business school, I've never had a method to see if this is just merely chance, or if there is a statistically significant reason why Jim Furyk ALWAYS seems to be in contention on Saturdays. After a busy first year of business school, I finally had the flexibility in my schedule to take a directed study to see if I'm just crazy, or if there is a theory that can explain which players play better on certain days. I wasn't alone in pursuing a directed study though.
Here are the three reasons why you should pursue a directed study while in business school:
The schedule if "flexible"– I meet with my advisor once a week for 30-60 minutes to discuss where I am at with the project. If we need to cancel due to an unexpected meeting, or because I need more time to flesh out my model, that's fine too. The key objective for the directed study is to learn independently, not adhere to a strict structure.
You receive three credits– To reward students for their work, the school awards three credits for the directed study. This takes the place of another class you would be required to complete before graduation.
You're in control of your class– MBAs generally love control. A directed study grants you complete control over your studies. You will find yourself buried in research and spreadsheets, yet loving it because you are passionate about the topic. Controlling the schedule, objectives, and learning outcomes is a gratifying feeling.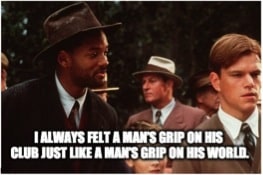 I may not have complete control of everything in my life. In fact, business school teaches you how to thrive when you don't have control over professional situations beyond your control. With my directed study, however, I feel that I have control over a part of my life that relates directly to who I am as a person. Hopefully you can find a project that speaks to you in school too!