Veteran Spotlight: Greg Seamands 22MBA, United States Army, Aviation Officer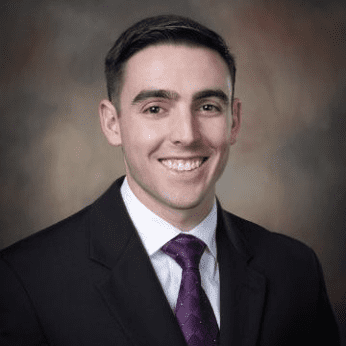 Background: I call Alabama home (though I moved every three to four years as a military brat growing up). I went to undergrad at the United States Military Academy and served in the Army as an aviation officer. Transitioning out of the Army, I got a lot of interest from companies looking to hire positions like factory floor supervisor, but they didn't scratch the itch. I heard about consulting at the Service Academy Career Conference and was hired by Deloitte in their Government and Public Services (GPS) practice. After five years working in GPS, I decided to get my MBA and transition to commercial consulting.
Why Goizueta: My final decision on school came down to Goizueta and Keenan-Flagler. During my visit to Goizueta, the community really stood out to me. Everyone was very friendly, the school had excellent social events for us to meet with second year students, and I really enjoyed the conversations I had. I did not have a chance to make an in person visit to Keenan-Flagler due to COVID-19 travel restrictions, but I was so impressed with the community at Goizueta that I pretty much decided to attend as soon as I was accepted. The Atlanta area is also an amazing place to live!
Career Goals: I previously worked in federal consulting, so one of my major goals was to transition to commercial consulting. I really enjoyed consulting as a career field, so I wanted to experience other sectors and competencies. For elective classes I have been taking strategy and finance classes because M&A is an area of consulting that I find very interesting. I am interning this summer with EY in their TD&E practice and have really enjoyed my experience. I plan to continue in consulting after graduation.
Hobbies/Other Interests: I currently have season tickets to the Braves and go a couple times a week when they are home in Atlanta. I also enjoy cooking, brewing my own beer, and entertaining my 10 year-old greyhound.
Check out more veteran spotlights and learn more about Goizueta Business School's MBA program for veterans.