Annual Venture Capital Investment Competition provides real-world experience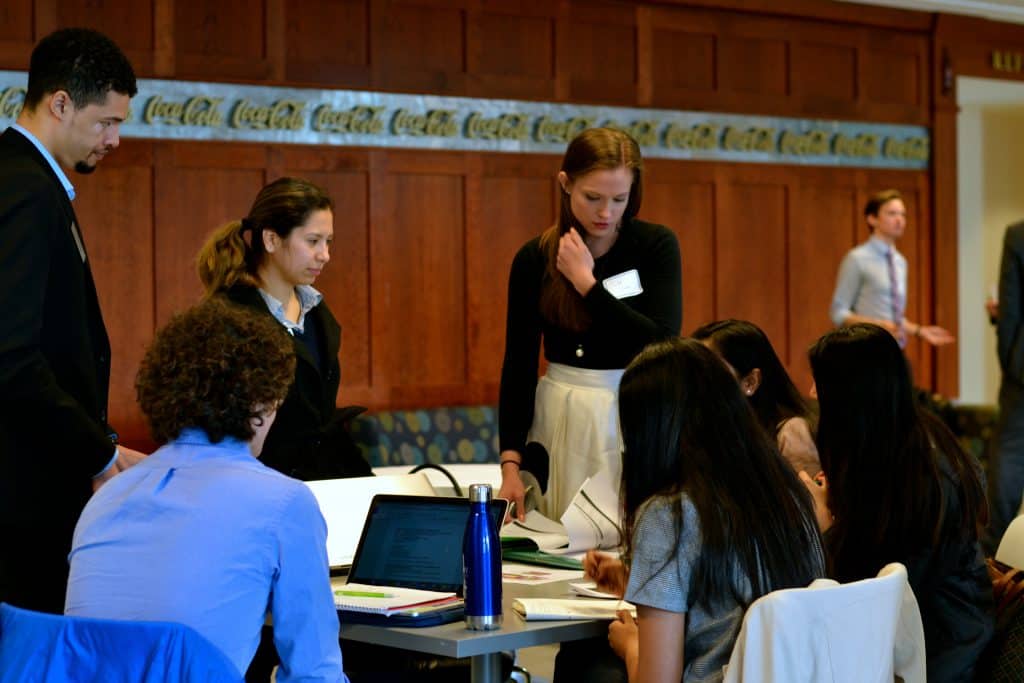 The Emory Center for Alternative Investments recently hosted the 15th annual Venture Capital Investment Competition at the Goizueta Business School. This annual competition is a part of a broader national program and presents students with a simulated opportunity to be venture capitalist investors, much like "sharks" on the ABC show, "Shark Tank."
For the day, I was one of five managing directors at a fictitious venture capital firm, "Adventure Ventures." My team decided that Adventure Ventures was a fund that was looking for an investment that would outperform all of our existing holdings. In other words, we had a mandate from our (imaginary) boss to swing for the fences.
Our morning started with six pitches from real companies that are already embedded in the Atlanta startup community. The companies ranged from a health-focused gaming app to a Dutch smart appliance retailer. The companies were in various stages of development and their financing needs ranged from $500,000 to $3 million.
After the pitches, we moved on to my favorite part of the day. We conducted "due diligence" sessions with each company's CEO or entrepreneur. During the sessions, Adventure Ventures tried to strike a balance between showing the entrepreneur the value our fund would bring to the partnership, while still trying to determine the likelihood of success for each business. This was not an easy task, especially in the allotted 15 minutes.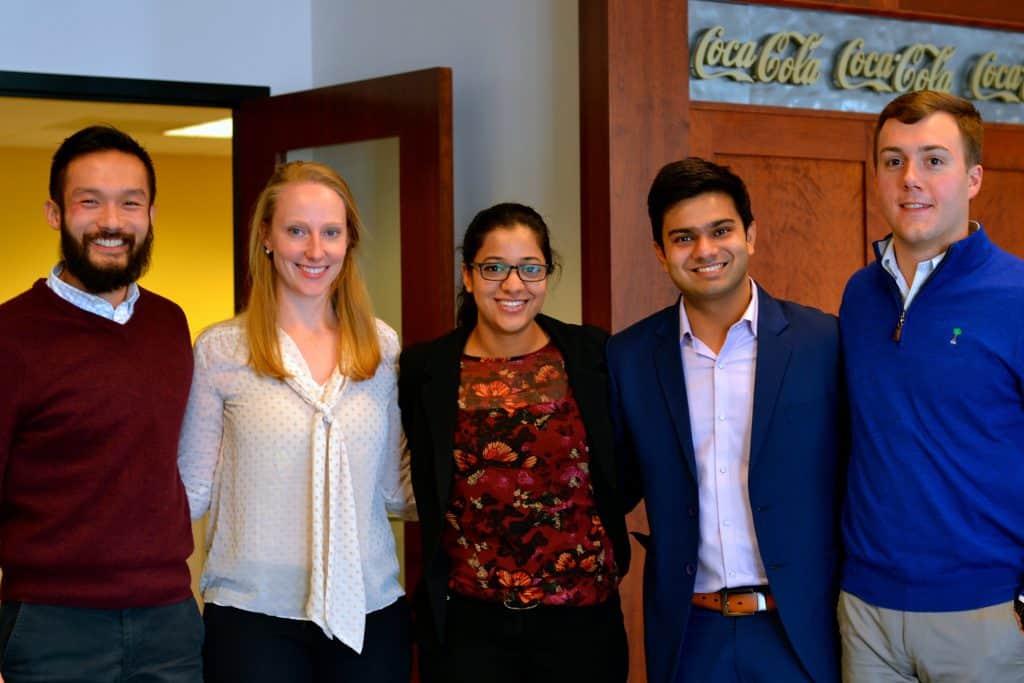 In the next phase of the competition, we had to deploy our (imaginary) capital. Adventure Ventures saw significant upside potential in a temperature-management app for restaurants. Then, time started ticking. We were given just one hour to draft up an investment thesis and term sheet.
In the last phase of the competition, our feet were held to the fire. We presented our investment recommendation to a panel of three judges, who were all seasoned professionals in the venture capital space. They questioned us on our rationale, our investment terms and our knowledge of the technology we selected. Fortunately, the judges used this time to also share their experiences in the industry and to teach us some market standards.
After each team presented to the judges, the winners were announced. Unfortunately, Adventure Ventures wasn't the winner, but another Full-Time MBA team, Miguel Ventures operating as Savitar Capital, was awarded the No. 1 spot in the MBA category; BBA's Slay Ventures, was declared the winner in the BBA category. Both winning teams will have the opportunity to advance to the VCIC Regional Round where they will compete later in February.
All in all, the VCIC was an incredible experience, and I would participate again if I could. I highly recommend that you check out the competition next year, even if you don't have a finance background. Just remember, sometimes common sense yields higher returns than number crunching!