Bird's Eye View: Embracing Redirection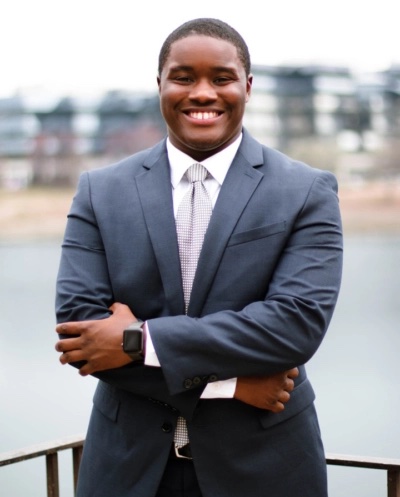 In my last article, I spoke about my struggles during my job search. While I am grateful that I have been able to secure a job as a People Consultant at Cisco Systems, Inc., I wanted to briefly reflect on how these struggles have changed my perspective.
When I decided to get an MBA, I simply wanted to position myself to be more appealing for Marketing positions. When I envisioned my career, I was certain that I would be a leader in the marketing space, creating strategies that would help my company connect to consumers. When I was offered a marketing internship at Nike, a company known for its powerful messaging, I took it as validation that I was on the right path. After realizing I would not be returning to Nike full-time, I started my search to find positions that would lead me back to marketing.
A Change in Mentality
After multiple rejections from marketing roles, I found new opportunities to interview within Human Resources. Despite not having much prior interest in the space, I took the interviews seriously. At the end of the day, they were full-time roles, and I was determined to secure a position before I graduated. After rounds of interviews, I was offered positions at two companies for rotational programs within HR.
When I first received my offers, I was relieved that I had finally landed a post-grad position. My original thought was even if the role wasn't in marketing, I'd still have a foot in the door. As I proved myself, I could network my way back into a role more aligned with my original goals. After some reflection on my long-term career goals, my perspective started to shift.
I've always wanted to be the type of leader who is concerned with team morale as we pursued our goals. Taking time to ask questions such as, "What does everyone need so they can be successful?" "How can we be a better source of support for our team?" or "If there has been a dip in morale on our team, how can we help?"
"Take Care of Your People"
As I was reflecting on my future, I was reminded of a time in my pre-MBA job when a member of my team was constantly missing deadlines. This was an issue I never expected to have with this person because he had a reputation for always finishing his work ahead of schedule. When I approached him privately, I reassured him that I was more concerned that there was an issue in him personal life that was keeping him from focusing. He was receptive to my concern and let me know that he was still grieving from a devastating personal loss in the family.
After reflecting on that moment, I realized that I want to be in a space where I can make a lasting and sustainable impact for employees around me. The Great Resignation showed that there is an employee experience that companies must account for if they want to be able to find, recruit, and retain their talent. It also showed that employees can and will leave to find a venture that better aligns with their personal goals and needs over a steady income. If I ever want to return to the marketing space, I can always work with my company's employer brand team to ensure we are sending the right messages to attract applicants.
This redirection from marketing to human resources was a shock. After taking time to reflect on the opportunities it can lead, I believe it is the best next step for my personal and professional growth. I believe I can become a leader who ensures my company will be on the right side of raising the standard of how corporations treat their employees.
I'm reminded of wise words of Dean Brian Mitchell, Associate Dean of the Full-Time MBA Programs here at Goizueta Business School: "Take care of your people." I'm excited for the new opportunities that will come from joining the HR space post-grad.
Originally posted in Poets&Quants.