FTMBAs get active, competitive during GBS Olympics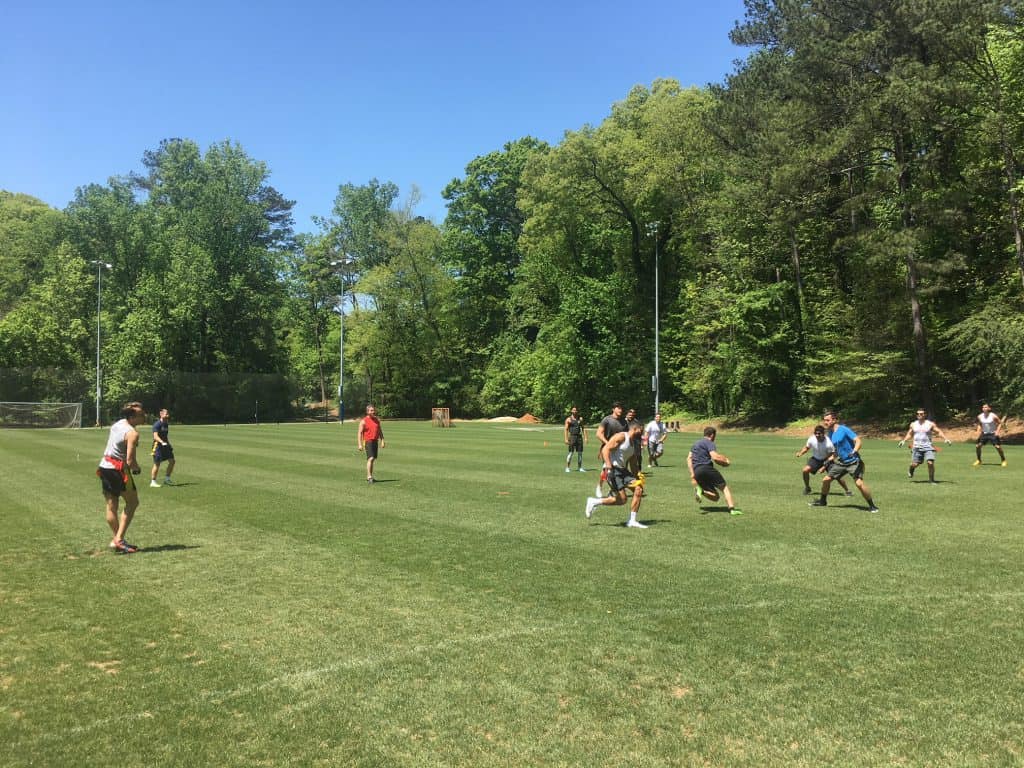 What would business school be if not for a little competitive spirit? For the second year in a row, my classmates have sponsored the "GBS Olympics" which offers a series of games and competitive challenges between the first-year and graduating MBA classes. GBS Olympics marks a great time to head outdoors, compete or spectate, and enjoy some food and drinks as spring heads into full swing in the city of Atlanta.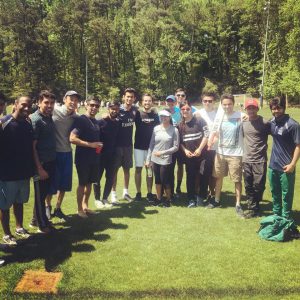 The city itself has so many great venues and sporting events to offer year-round. From the new Mercedes-Benz Stadium in the heart of the city which houses both the Atlanta Falcons and the Atlanta United FC, the city's young Major League Soccer franchise with a vibrant and active fan base, to the Atlanta Braves and the new SunTrust Park located about 10 miles northwest of Atlanta, there's something for every sports fanatic out there.
For Goizueta Business School, the GBS Olympics spans two days of events, usually a series of evening games inside Emory's campus athletic center WoodPEC gym on Friday, and then outdoor games on Saturday at Candler Field, located adjacent to the university. Teams from the classes of 2018 and 2019 competed for bragging rights in a diverse set of events including volleyball, basketball, flag football, cricket and soccer. The weather held up this year to allow for a great day on the field for competitive sports. I attended the morning festivities of flag football and cheered on my classmates competing on the field.
This was a great year for the graduating MBA Class of 2018 which held its winning streak across the events for this year's Olympic games. While I don't know of anyone with plans yet to compete next summer in the Olympic Games (Tokyo 2020), who knows, maybe among the future fortune 500 CEOs and business leaders in my class there's a future Olympic gold medalist or two in there as well.