IMPACT program goes beyond the classroom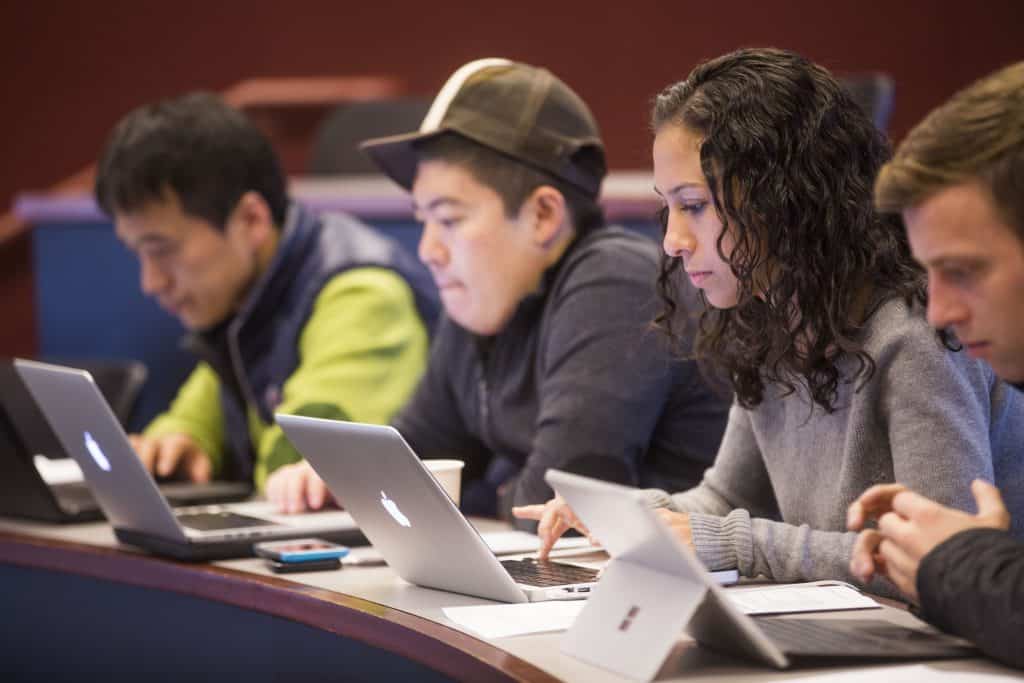 Goizueta's focus on experiential learning is a major differentiator from other MBA programs. Several members of faculty and staff, partners of Goizueta and current students have come together to enhance Goizueta IMPACT in an effort to get students involved in ways that go beyond classwork and other mainstream activities. The program is designed to give students exposure to true client work, to push us and really give us a taste for what the "real world" will be like.
There are several pieces that make up the puzzle that is this experience. There are the professors and leaders of the overall program, acting as a foundational support structure; the IMPACT leadership board, owning the program and checking in to ensure that things are moving smoothly; second-year students, serving as team guides and leading the team by pulling from their own previous experience; and clients, putting their trust in the students to pull together great work for them. All of these players come together to build the process and the outcome. As Professor Segall always says, students come out producing "high quality, high impact" work.
I am working as a team guide for a startup project focusing on the healthcare industry. The team guide opportunity has been eye-opening and motivating. The team guides have had the chance to make the role what we want it to be, and work with the team in both mentorship and partnership capacities. It has been interesting to see how different people shape and form the role. I come from, and am going back into, healthcare-related work, so, for me, sitting in on meetings with my group and learning about the healthcare ecosystem from new perspectives has been so special. I think there is a certain pre-established commitment that comes with the interest and experience in the industry.
I have to admit, I definitely got lucky — the team I am working with is a resourceful bunch and clearly a combination of people that works well together. There is a true rhythm and meaningful dynamic that shines through as the group works on the multiple deliverables and various challenges of the problems the client faces.
The program equips groups to ask the right questions, do the necessary research and produce quality work. As an IMPACT "graduate" myself, I can attest to the learning that can happen when students give this 100 percent of their energy.