IMPACT's experiential learning designed to help future business challenges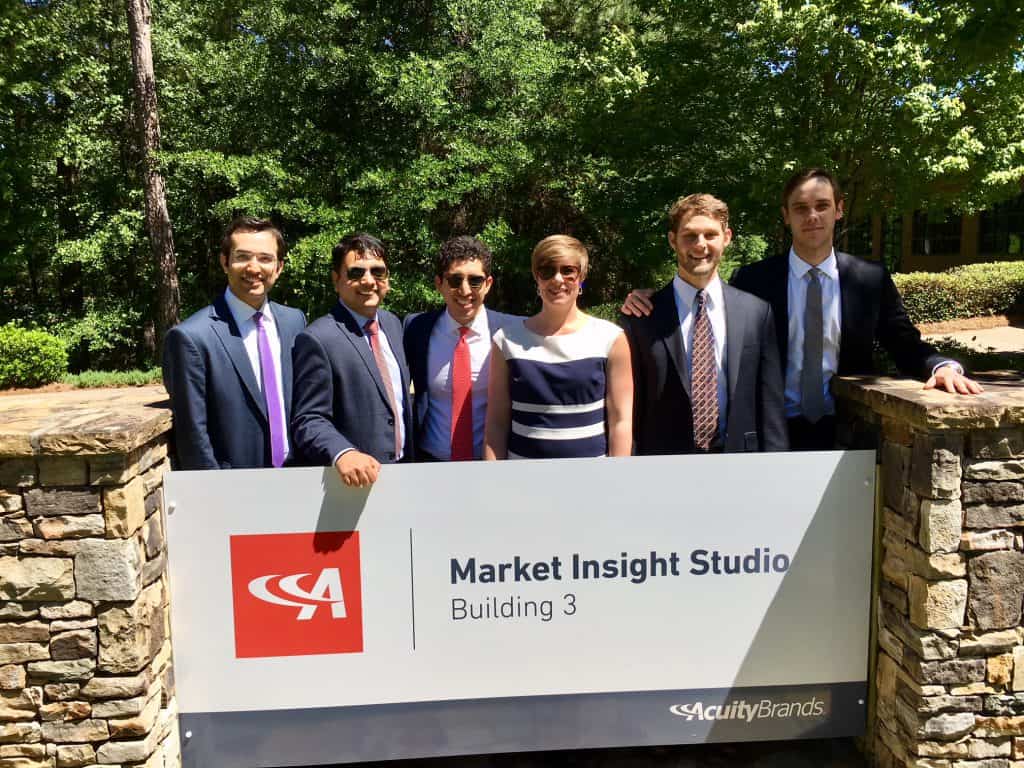 With only a few short weeks left in my semester in my MBA at Goizueta, it's hard to believe that I'm coming to the end of my tenure as a professional student and will be making my way into the workforce once again. Fortunately, I feel ready to take on the dynamic challenges in the professional world today largely due to Goizueta's emphasis on "Day One Readiness." This means that students can feel confident that they are equipped for success on very first day of their internship or full-time job, and they gain this skill set through carefully crafted curricular and experiential learning opportunities.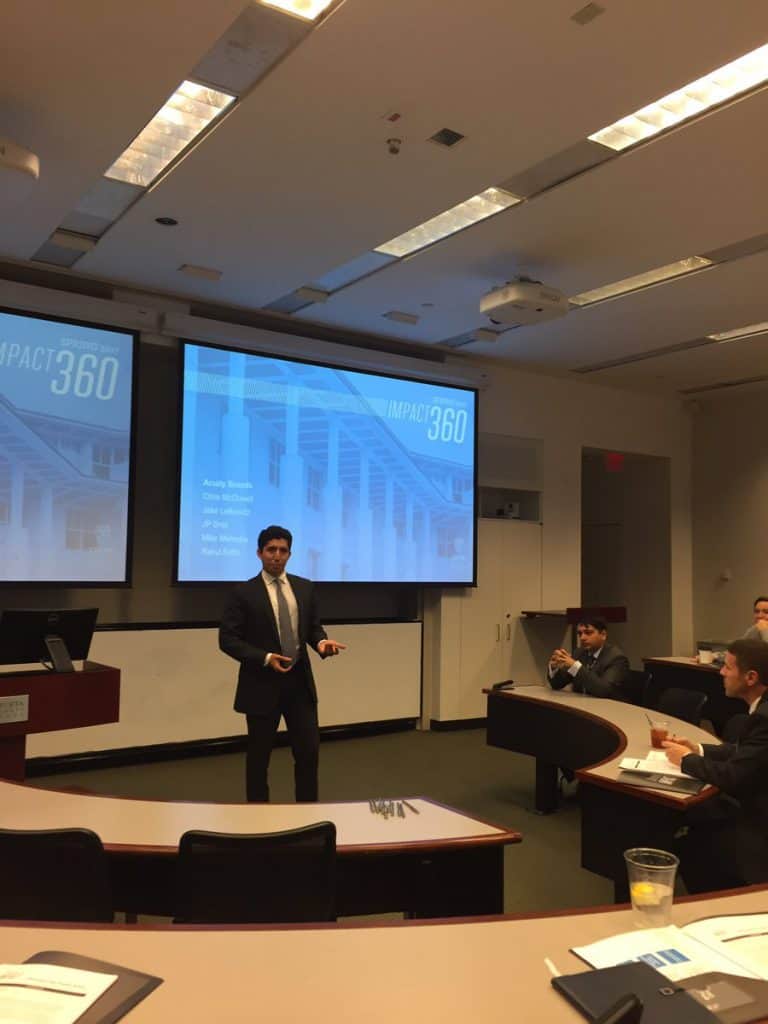 Notably, my experience with Goizueta's IMPACT Marketing Strategy course allowed me to immerse myself in the daily challenges that real companies face. Each spring semester, students in the full-time MBA program collaborate on a small team of five to six students and serve the needs of companies, organizations and nonprofits in the Greater Atlanta area. Students work in areas around industry needs, for example those interested in marketing have the option of a Marketing Strategy or Analytics IMPACT elective, finance students gravitate towards the Strategic Valuation elective and other electives exist in areas like social impact, healthcare, operations, real estate and strategic management. Importantly, whichever IMPACT elective a student chooses she will be able to utilize this unique experiential learning opportunity to develop her skills and comfort level with structured problem solving and ambiguity to deliver creative and measurable solutions for her client.
In my own experience last spring, I chose the Marketing Strategy IMPACT elective and was grouped into a team of four other MBAs to tackle a project for a local enterprise client in the lighting manufacturing space. Our client was interested in developing a consumer brand strategy, which was revolutionary for them because they have been a major player in the commercial lighting space up until that point, and wanted to build out new revenue streams in the consumer household segment for future growth.
Over the course of the first few weeks of that semester, my team and I dove deeply into market research, learning a great deal about the consumer lighting space, industry trends, growth metrics and we identified potential areas of opportunity for our client. As the weeks continued, we began crafting a survey to send to potential consumers and then spent countless hours analyzing the results and drafting our tactics, recommendations and go-to-market strategy.
Our hard work culminated at the end of the semester in the IMPACT Showcase Day where we delivered our insights to an audience of our clients, faculty and alumni, in a case-competition event where we were evaluated on our creativity, delivery and presentation style. It's tough to summarize a semester's worth of hard work into just a few paragraphs, but I can say that the skills I developed through IMPACT's experiential learning will serve me well, giving me both the insight and capacity to adapt to the business challenges that I might face.