Meet the MBA Class of 2024: Amanda Sun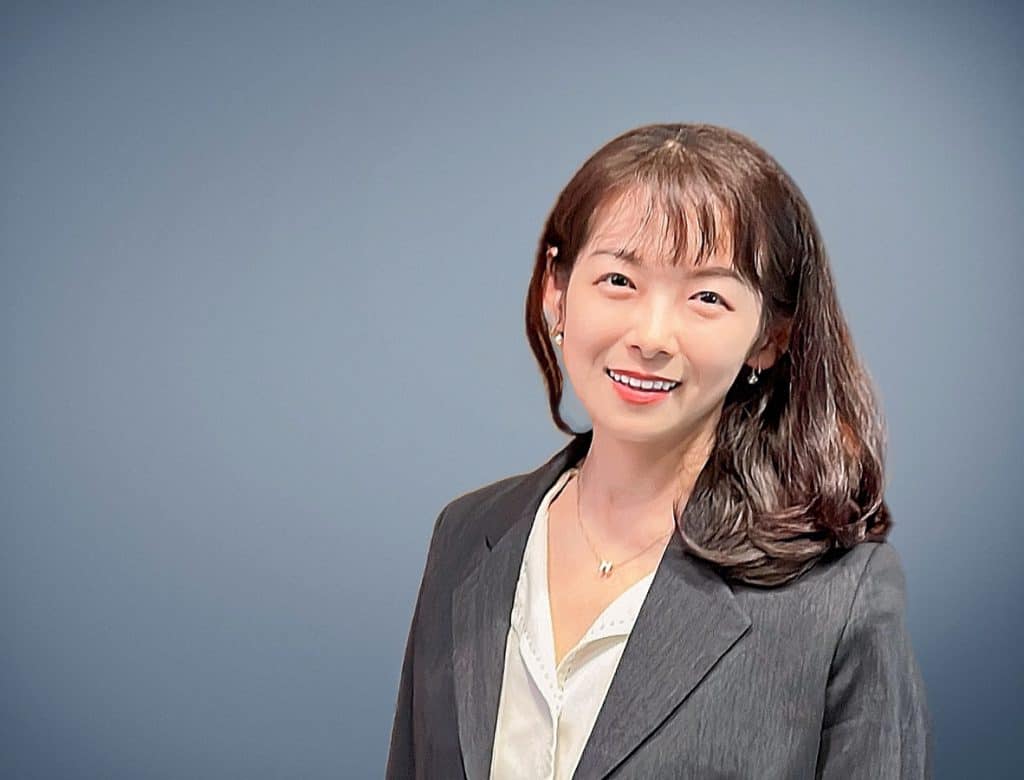 Amanda Sun 
Emory University
Goizueta Business School 
Describe yourself in 15 words or less: An Asian female leader who constantly challenges and refines herself, and proactively advocates for women in business.
Hometown: I spent my first 18 years in China and the next 10 years in Ireland.
Fun Fact About Yourself: Between scuba diving and skydiving, I prefer skydiving.
Undergraduate School and Major: National University of Ireland Galway, Hotel Management and HR. Trinity Business School, Master of International Management.
Most Recent Employer and Job Title: GLG (Gerson Lehrman Group), Network Development Manager
What makes Atlanta such a great place to earn an MBA?
Atlanta is one of the country's top tech hubs, a global FinTech capital, and has a thriving startup community. Hartsfield-Jackson Atlanta International Airport allows easy access to fly in and out for events and interviews. It's also a warm and sunny location to spend two years of MBA life.  
Aside from your classmates and location, what was the key part of Emory Goizueta's MBA programming that led you to choose this business school and why was it so important to you?
The small class size and intimate community attracted me to choose this MBA program. It's much easier to get familiar with the faculty and make friends with classmates. Another key part was the experiential learning project, Goizueta IMPACT, which builds the foundational skills of structured problem solving and persuasive communication, allows students to solve issues of strategic importance for real-life clients, and makes actual impact in the business world outside of the classroom.
What course, club or activity excites you the most at Goizueta (and why)? 
I'm very excited to join Goizueta Consulting Association as I'm looking to pivot into the consulting industry. GCA will have the resources for me to ensconce myself with case interviews, prepare for behavioral interviews, and connect me with alumni in the target companies. I will also engage actively in the Graduate Women in Business club as it's a life-long passion to develop myself and support other women in business, especially in leadership positions.
Describe your biggest accomplishment in your career so far:

I led the onboarding and training program for the largest class of 23 new hires since the network development business unit was established. Not only did the size of the class double, the training period was reduced from the standard of 4 weeks to 3 weeks, saving time and cost. To make this happen, I revamped the whole program structure and sought feedback from key business stakeholders to accommodate specific needs for each business unit. I communicated cross functionally and gained support from senior leaders to coordinate the trainers for each session. I also provided "train the trainer" sessions for facilitators to make sure everyone was aligned to give the best experience possible for our new joiners.  
What is one thing you have recently read, watched, or listened to that you would highly recommend to prospective MBAs? Why?
I would highly recommend a book called 'Wait, What?: And Life's Other Essential Questions'. In Wait, What?, Jim Ryan, dean of Harvard University's Graduate School of Education, celebrates the art of asking—and answering—good questions. Five questions in particular: Wait, what?; I wonder…? Couldn't we at least…?; How can I help?; and What truly matters? These questions are a great start of self-reflection to understand why you want an MBA and what matters most to you. Ask yourself these questions and explore what MBA can add value to your own individual needs, personal or professional.
What advice would you give to help potential applicants gain admission into Goizueta's MBA program?  
I recommend applicants connect with current students and alumni from Goizueta's MBA program to understand the true experience as a student. What does the day-to-day academic life look like? How will Goizueta help you achieve your career goals? What resources can the career services team provide? How can you benefit in the recruiting process with the support of the community and alumni network? What is the social life like in Atlanta? It's important to figure out if this program is a good fit for you as you will spend two years here. Everyone will be willing to make time to chat with you and answer your questions. Please feel free to reach out to me on LinkedIn and I'm more than happy to connect!  
Interested in exploring Full-Time MBA opportunities? Learn more about Goizueta's Full-Time MBA program.
First published in Poets&Quants.