Meet the MBA Class of 2024: Cameron Bard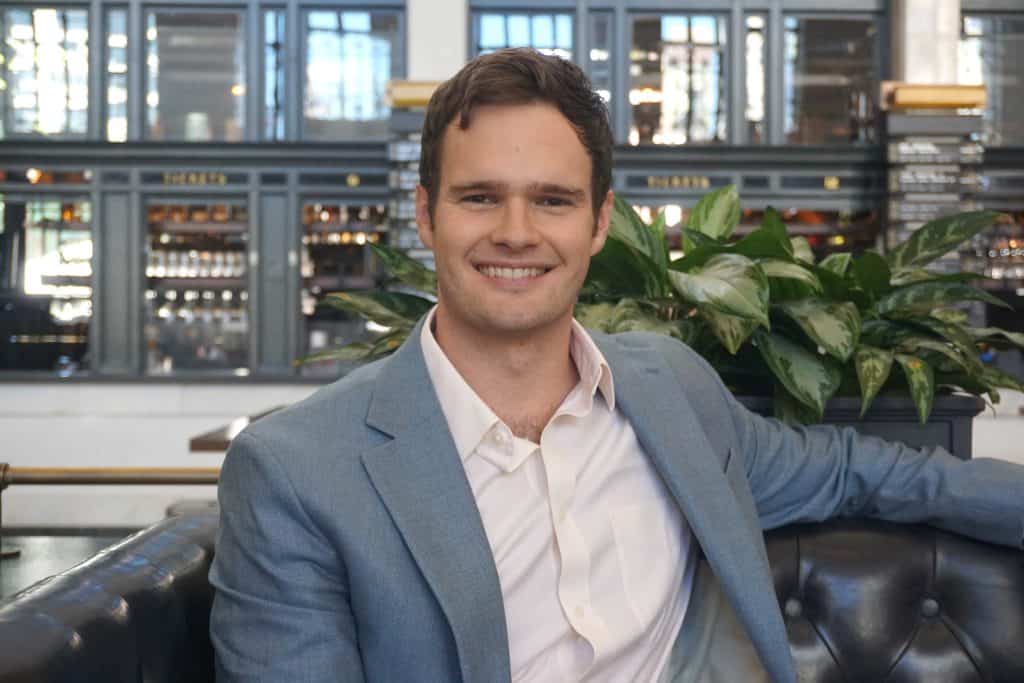 Cameron Bard 
Emory University
Goizueta Business School 
Describe yourself in 15 words or less: "I am aggressively introspective, insistent upon integrity, and forever staving off an impending existential crisis."
Hometown: Knoxville, TN
Fun fact about yourself: Somewhat recently I developed a mild obsession with cosmic horror. My favorite hobby related to this interest is a card game based on H.P. Lovecraft's mythos, and I've taken it to the extreme by designing and creating custom game accessories, many of which I've 3D printed at home.
Undergrad school and major / graduate school: Davidson College, B.S., Physics (I consider this my alma mater if only one can be listed), Washington University in St. Louis, B.S., Mechanical Engineering, Washington University in St. Louis, M.S., Aerospace Engineering
Most Recent employer and job title: Lockheed Martin Aeronautics, Aeronautical Engineer
What makes Atlanta such a great place to get an MBA?
Did you know that Atlanta's metropolitan area is more populous than Boston's? This fact shocks me, but it helps to illustrate the city's strengths. Atlanta is both a thriving hub for several key sectors including finance, healthcare, consulting, and media and lush with greenery and surrounded by water, two unique perks. Additionally, Atlanta houses Hartsfield-Jackson, the country's most trafficked airport, which makes traveling incredibly accessible (quite the advantage for consultants). Finally, the cost of living is cheaper than most other large cities with the same opportunities. Thinking about it a bit more, actually – definitely don't move to Atlanta (and tell your friends the same). 
Aside from your classmates and location, what was the key part of Emory Goizueta's MBA programming that led you to choose this business school and why was it important to you?
Goizueta Business School, more than any other school I considered, gave me the impression that the current students, faculty, and administration care deeply about ensuring student fit and career success on a personal level. I had the opportunity to spend a couple of structured weekends on campus after I applied, and I quickly felt like I was already a student—that's how natural the experience was to me. I learned during the application process that job placement three months post-MBA at Goizueta reaches 99%, and looking back, that doesn't surprise me given the school's commitment to success via the Career Management Center (CMC), a cohesive cohort, and a strong alumni network, especially in the Southeast.  
What course, club, or activity excites you the most at Goizueta and why?
I plan to use an MBA from Goizueta to transition from engineering into consulting, and I hope to eventually work primarily on projects within the carbon-free energy space. For that reason, I'm most excited about joining both the Goizueta Consulting Association and the newly formed Goizueta Energy & CleanTech Association. Consulting and energy are both new to me, so I'm thrilled to have the opportunity to jump into both fields in such collaborative environments. 
Describe your biggest accomplishment in your career so far:
For years, my dream was to work for Lockheed Martin's Skunk Works division, which is tasked with designing the world's most bleeding edge aircraft. I'm proud to have met that goal. The best part of my job was working with other engineers in partnerships to solve technical issues. In one case, I was assigned by my direct lead to assist an adjacent group in obtaining a specific type of material data, a process that was becoming a bottleneck for our workflow. I realized, however, that training me would spend more time than it was likely worth and that the original process could be improved substantially. So, I instead worked with the group lead to develop a set of tools based primarily in Python that cut the process down by roughly 80%. Our mutual excitement from watching the tedium disappear from the original procedure was incredibly fulfilling, and the solution provided double the benefit by allowing me to return to my regularly scheduled programming.  
What is one thing you have recently read, watched, or listened to that you would highly recommend to prospective MBAs?
I think one underappreciated skill that MBA students should develop is how to interact cordially with groups of people with whom they share disagreements. For that reason, I recommend reading The Righteous Mind by Jonathan Haidt. Haidt, a social psychologist and the Thomas Cooley Professor of Ethical Leadership at NYU Stern, developed this book while trying to determine how the Democratic Party could appeal to a broader range of demographics. In it, he asserts that we often have difficulties connecting with others due to differences in deeply held moral convictions. He argues that by focusing on the moral basis for our beliefs rather than the beliefs themselves, we can bridge gaps between people with divergent viewpoints. 
What advice would you give to help potential applicants gain admission into Emory Goizueta's MBA program?
Goizueta's key strengths are its dedicated career management center, intentionally small student body, presence in the Southeast, and culture. Beyond a strong GMAT score and polished essays, I would encourage applicants to tie these aforementioned qualities into their stories as much as possible. Furthermore, I personally found that reaching out to current students and alumni helped me understand the school more deeply, and that initiative demonstrates that an applicant truly wants to contribute to the Goizueta mission. 
Interested in exploring Full-Time MBA opportunities? Learn more about Goizueta's Full-Time MBA program.
First published in Poets&Quants.