The MBA Class of 2022 Reflect on Their Time at Goizueta
This May, hundreds of Goizueta graduates will walk out of our doors ready for the workforce. With commencement on the horizon, we spoke to several MBA students about their time at Goizueta, and here is what they had to say. 
Alexia Brown 22MBA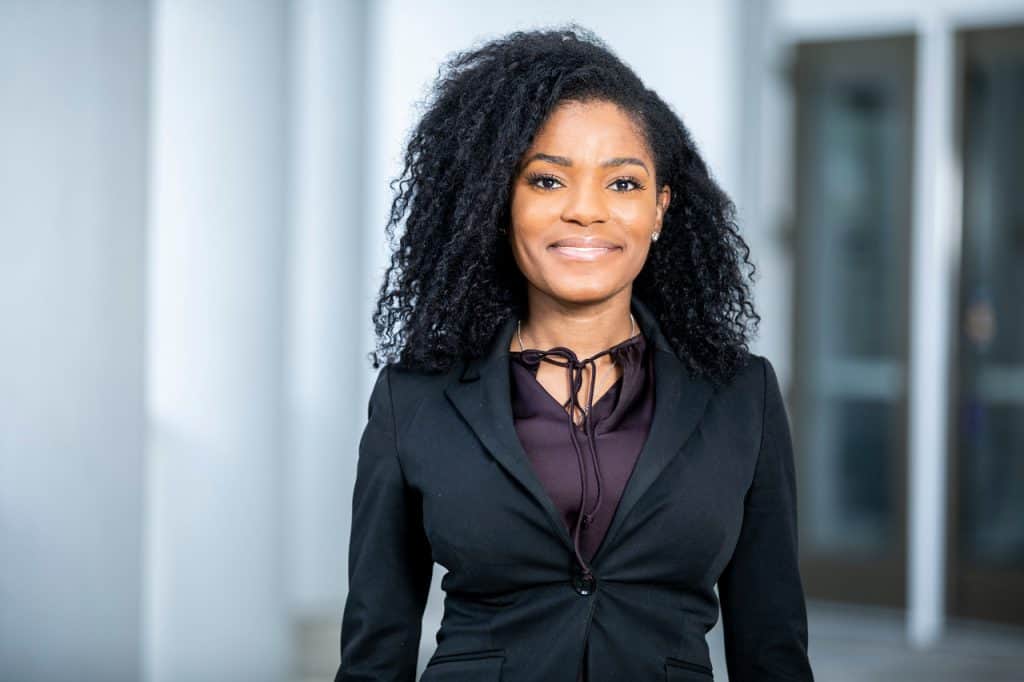 Alexia is a second year MBA concentrating in finance. Prior to school she worked as an entrepreneur and a corporate attorney for Latham & Watkins LLP. She enjoys snowboarding and carnival. 
How would you describe your time at Goizueta?  
My time at Goizueta was transformational, I was able to learn a great deal about myself, be challenged and grow. In addition, I was able to build strong connections and get really integrated into community.
What was your biggest takeaway?  
My biggest takeaway is the importance of asking for and being able to take help. The experience also reinforced the value in supporting others when you are able to do so. 
Allegra Porter 22MBA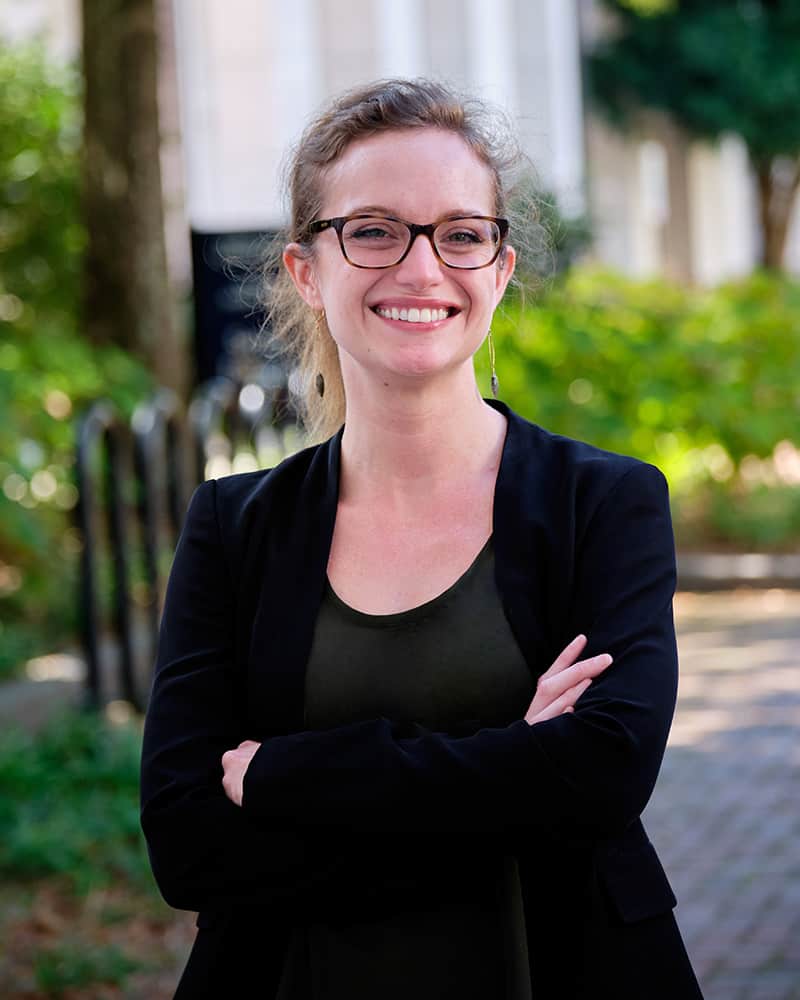 Allegra Porter is an MBA student at Goizueta Business School focusing on operations management and strategy in Health Care. An Atlanta native, she received her B.A. from Wellesley College as a dual major in psychology and French. After graduating, she will be joining Optum's Corporate Leadership Program and hopes to increase access to, and improve the efficiency of, medical care. 
What was your biggest takeaway?
Something that has become clear to me throughout my time in the program is how critical diversity is in a team; not only of opinion, but of background, culture, and expertise. You can't always know what you don't know, and it is easy to unintentionally become biased when surrounding yourself with people who think just like you do. The most successful leaders are those who understand this, and I'll certainly carry this lesson with me as I continue my career.

My biggest takeaway was that learning new skills, pushing through failures, embracing ambiguity, and actively working to improve yourself is what makes you invaluable. 
2. What's your favorite Goizueta memory?
One of my favorite memories is the annual talent show. It's a lot of fun and I've been so impressed by what my peers can do! I've learned some very valuable skills, like how to make real chai, how to fold a shirt in under two seconds, when and when not to wear sandals, how to make origami, and a few cool Bollywood dance moves…. 

It's a great bonding activity, especially for an incoming first-year. My classmates and I might not have remembered each other's names at the beginning, but we certainly remembered the performances. Even to this day, I'll introduce myself to someone and they'll say "Oh—you're that girl who did the tricks with her dog!" 
Kegan Baird 22MBA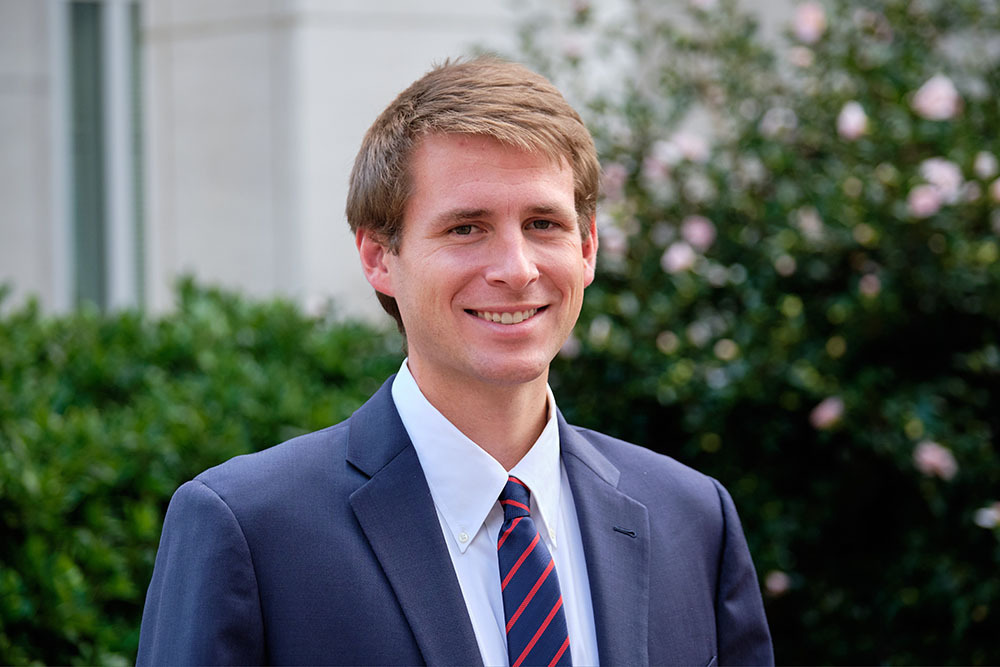 Kegan is a second year MBA student concentrating in marketing, analytics, and social enterprise. Kegan graduated from the University of Georgia in 2016, majoring in marketing and statistics. Prior to business school, Kegan was a consultant at Deloitte, where he will head back to after graduation. Outside of work, he is a huge Atlanta/Georgia sports fan and is often running, play tennis, or enjoying time with wife, friends, and family.
How would you describe your time at Goizueta?  
Fast paced, inspiring, accommodating, and eye opening.   
What was your biggest takeaway?  
There is nothing more important than people. You should definitely focus on your studies but taking time to learn about working with people and to connect with your classmates, professors, and mentors on a deeper level will pay the greatest dividends.
 
What's your favorite Goizueta memory?  
Participating in the Goizueta Advanced Leadership Academy (GALA), where I spent an entire week sailing across the British Virgin Islands with 20 of my fellow classmates, competing in daily challenges and growing as a leader. 
Bruce Lee 22MBA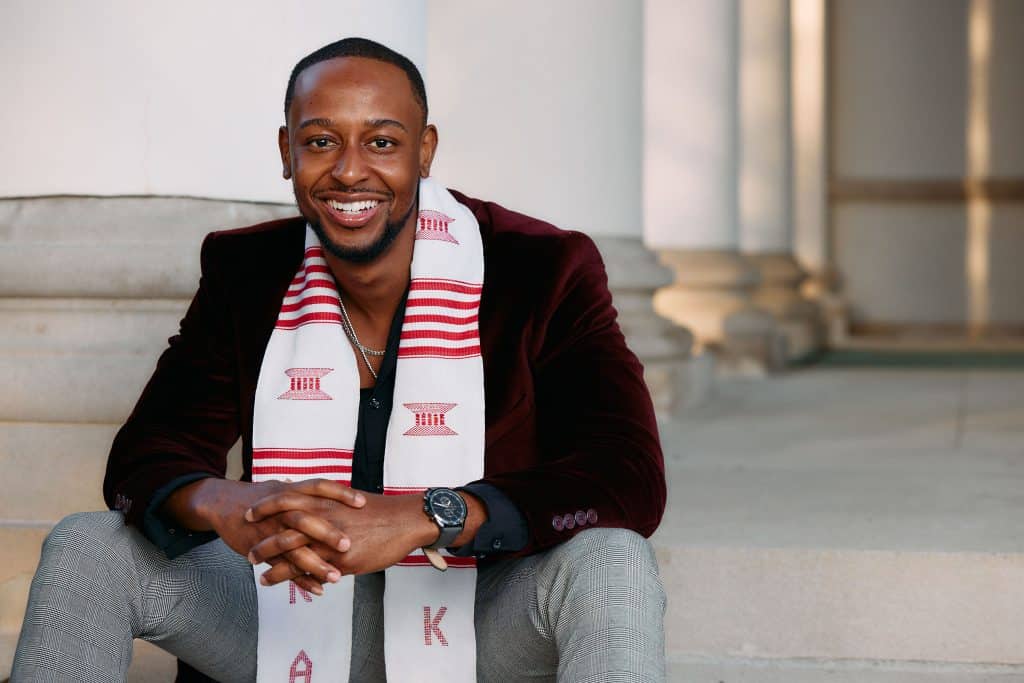 Bruce Lee is a second year MBA student from Gordon, GA. Prior to school, Bruce was an IOT project manager at Siemens. While at Emory University, Bruce has gained internship experience from PwC and Warner Bros Discovery (HBOMax), held various leadership roles across campus organizations, and created a networking initiative for minority MBA talent interested in media, entertainment, and sports. Upon graduating, he will be joining Disney as an ESPN BizDev and Innovation MBA Intern for Summer 2022. Following his internship, he will join McKinsey's Southern California office to begin a career as a digital strategy consultant for tech, media, and telecom clients.
How would you describe your time at Goizueta?
My time at Goizueta has been completely transformational. Business school has helped me evolve from being a rather soft-spoken individual constantly suffering from impostor syndrome to someone with crystal clear career goals and milestones and the confidence to pursue them wholeheartedly.  
2. What is your advice for future students? 
Shoot whatever shots you've always been curious about. Business school is the perfect petri dish to experiment with multiple career paths, make some mistakes if necessary, and quickly recover. It also offers you a myriad of academic and professional resources such as professors, alumni, a career center, case competitions, and so much more to help challenge your logic and expand your mindset. Additionally, you have unlimited usage of the "I'm a current MBA student curious in learning about (fill in blank here)" card which gives you a cheat code to connecting with many potential mentors and practitioners that you may not have had the opportunity to overwise. Be sure to capitalize on all of these opportunities, never stop networking and at least casually recruiting, and remain true to your authentic self along the way. 
3. What's your favorite Goizueta memory? 
Ahhh, so many to choose from (and I have no doubt that this will ring true to future cohorts). If I have to choose only one, then I'll go with attending the National Black MBA Conference in Chicago last year. This memory is great because it allowed me to connect with many of my classmates in a non-classroom setting for the first time while also allowing all of us to connect with other top ranked MBA students across America. This created the perfect mix of professional networking, laughs, great food, and overall positive vibes. 
Breanna Spurley 22MBA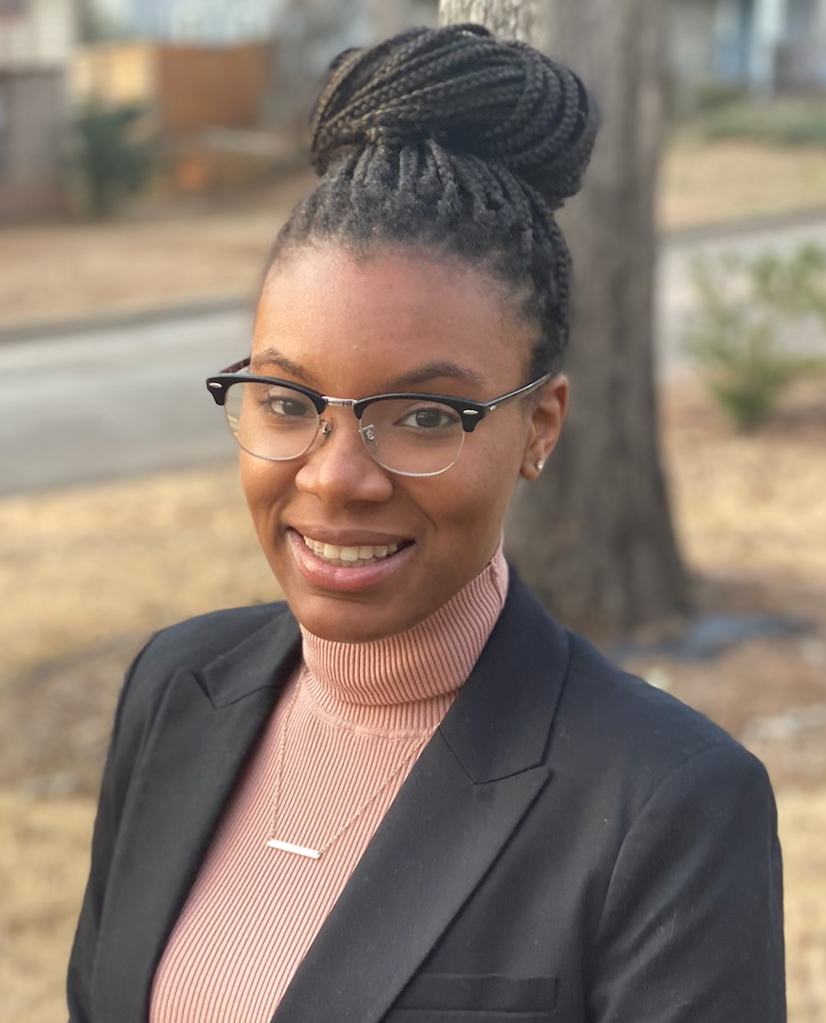 Breanna is a second year MBA student at Goizueta Business School concentrating in strategy consulting, accounting, and social enterprise. Prior to school, Breanna was a finance associate at the Harlem Children's Zone, an education and social service nonprofit that aims to break the cycle of intergenerational poverty. After graduation, she will be interning at Earnest, and then joining EY-Parthenon as a senior consultant in the New York office. Outside of school and work, she enjoys spending time with friends and family and exploring musical talents, like tap dancing and playing the violin.
What is your advice for future students?
Lean into the community as fast as you're comfortable with. The Goizueta community is so diverse in people and experiences that it can be a bit overwhelming. Talk to people! No matter what your interests are, there's a program, student, professor, or faculty member that's more than willing to support you!
What's your favorite Goizueta memory? 
I will always express gratitude to Grounds for Empowerment (GFE), a program that focuses on educating and empowering female coffee producers in Central America. The program begins with learning about the historical and cultural importance of coffee farmers and ends in a 5-week workshop, where students are paired with female coffee producers in Central America to aid in storytelling, financial tracking, and goal setting.  
 
Business school prepares you for a lot of things, but my experience with GFE has been the most hands-on, impactful introduction to consulting. Research and building relationships with a heavy emphasis on listening and empathy are tools I will take into my future career. 
Want to hear more from other students at the business school? Be sure to read our student blog Voice of Goizueta for student perspectives during their time at Goizueta.