What Led Me to Choose Goizueta, Factoring in Diversity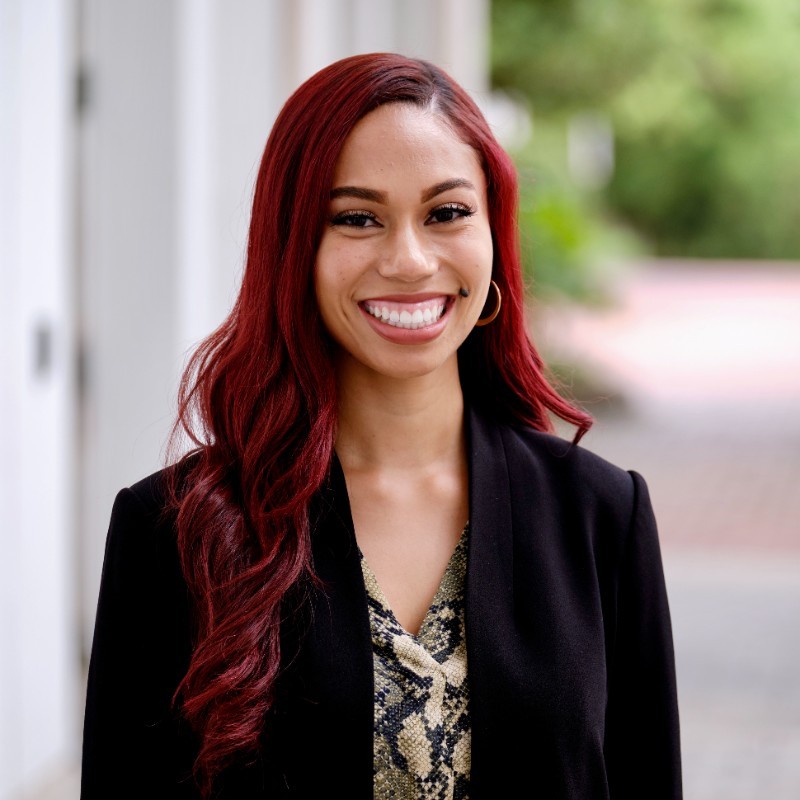 It's hard to believe that around this time last year, I was in the midst of applying to business school. And now, I have the privilege of writing about the experience as someone who's here! For me, an important factor in the decision-making process for MBA programs was the diversity of the environment. Throughout my research, I looked for information from different schools about diversity initiatives and commitments, and eventually heard about Inside Goizueta, Emory University Goizueta Business School's diversity conference for the MBA program. Being born, raised, and educated in California, I had minimal knowledge about Emory. But I learned that Inside Goizueta is a student-led annual event geared towards underrepresented groups that is meant to provide an "Insider's Perspective," so to speak, on what it means to be a student at Goizueta. I believe that the student-led aspect of this event makes all of the difference: Inside Goizueta was one of the best virtual school events I attended and was, ultimately, the reason I chose to apply to Goizueta Business School.

Prior to the start of Inside Goizueta, I was paired up with my "IG Buddies," current students in the MBA program, who I met virtually earlier in the week. They were available to provide information, resources, and any guidance I needed. From the beginning, I felt so supported through this experience. One of my IG Buddies, Shanae Hillhouse who is a second year in the Full-Time MBA Program, continued to support me during my business school application process and continues to play an influential role as I navigate my first semester of business school. As the events kicked off that week, the excitement of every student, alumni, and faculty/staff member involved was palpable–which felt like quite the accomplishment on a virtual platform, more than a year into the pandemic. The execution of the events was incredible. There was truly something for everyone, and it felt inclusive and intentional. I learned so much about the university and the MBA program: from clubs/organizations and networking events to the experience students of color share on and off campus while living in Atlanta. The students and the community that was showcased through these events made me want to learn more about the Goizueta community and the City of Atlanta. I truly felt like I could see myself at Emory, especially as a woman of color, and call it home.

Because of the positive influence Inside Goizueta had on me, I wanted to be part of providing the same experiences and opportunities to prospective students. I'm honored to share that I am one of the Co-Chairs for Inside Goizueta 2022. My first semester of business school has been rigorous and challenging–the pacing is intense, and the expectations (both from Goizueta and from myself) are high, but my desire to be involved in this process is equally high! Few things have brought me as much excitement as knowing that I would get to be part of building this experience for a new cohort of interested students. I feel truly seen and comfortable in my own skin at Goizueta. I am excited to showcase the diversity and supportive culture Goizueta has to offer, and to continue to build a program that feels welcoming to people from all walks of life who want to pursue an MBA.

In addition to co-chairing Inside Goizueta, I am involved in the Goizueta Marketing Association, Goizueta Ambassadors, Black MBA Association, and Goizueta Women in Business. Through these organizations, I have been able to expand my business acumen while networking with my fellow peers. I am also a Consortium Fellow and Forte Foundation Fellow, which have provided opportunities for me to be part of increasing the diversity within the program. Although I have only been in the program for a few months, I am very proud to call myself an Emory Eagle. I am grateful for the opportunities I have been given thus far and to be a part of such a dynamic and supportive community.