What is Inside Goizueta? Get Answers from Inside Goizueta Co-Chair in this Q&A
For the first time since 2019, Goizueta Business School's annual MBA diversity conference, Inside Goizueta, is back in person! Taking place from November 10-12, Inside Goizueta provides prospective students with an inside look at the academic, social, and cultural life that uniquely distinguishes the Goizueta MBA experience. This event is open to prospective students and will offer programming specifically for AHN (African American, Hispanic American, or Native American), Women, and LGBTQ+ candidates.
Since the event is returning in person, Voice of Goizueta sat down with Inside Goizueta Co-Chair Charis Brooks 23FTMBA to learn about this year's event and what participants can expect from Inside Goizueta.
Voice of Goizueta (VOG): What is Inside Goizueta (IG)?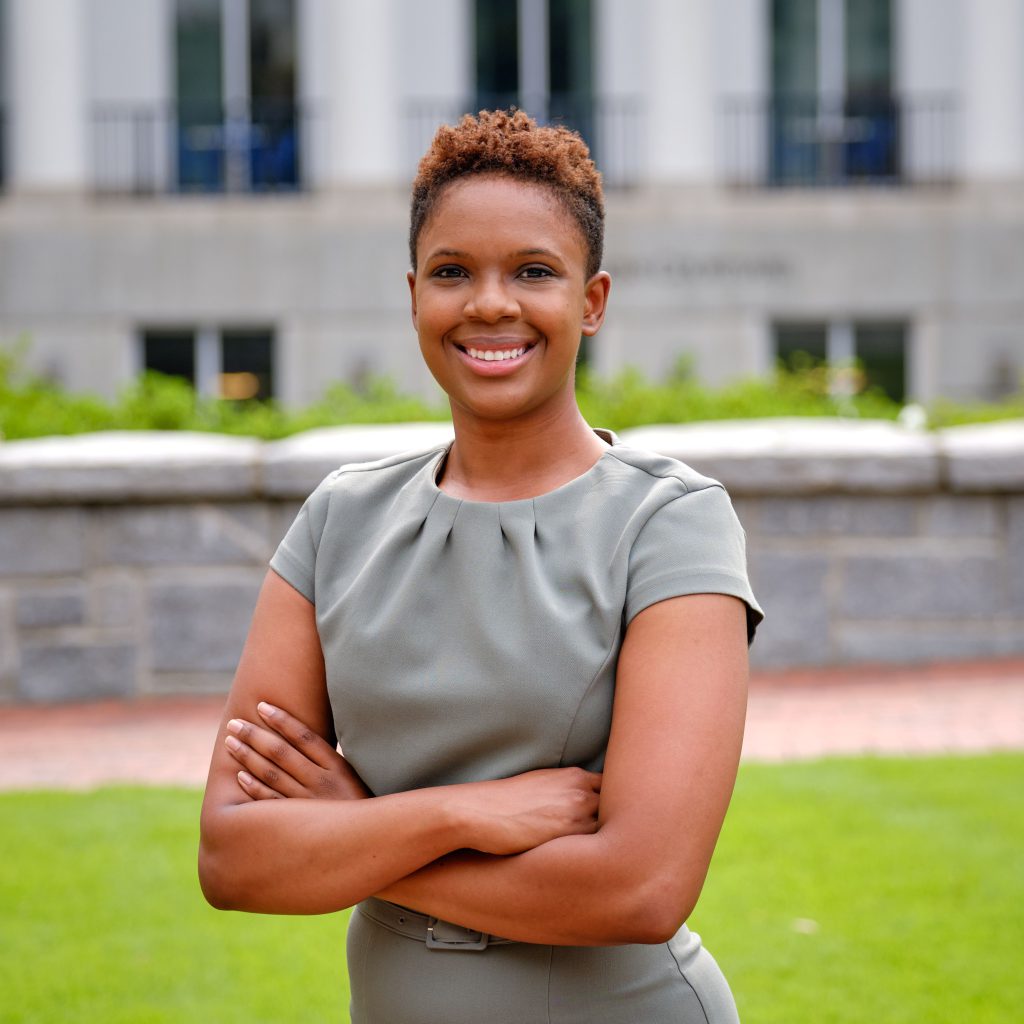 Charis Brooks (CB): "Well, the textbook response is Inside Goizueta is Goizueta Business School's annual diversity conference that provides prospective students a look into the vibrant academic, professional, and co-curricular experiences that uniquely distinguish the Goizueta MBA. In my opinion, Inside Goizueta is an event that allows prospective business school applicants from underrepresented backgrounds to truly learn about the business school experience. This event is student-led, student-run, admissions-supported, which allows prospective students to get an authentic perspective on what their MBA experience could be at Goizueta Business School."
VOG: What is the vision and mission of Inside Goizueta?
CB: "I feel compelled to first speak about the mission of Goizueta Business School which is 'to prepare principled leaders to have a positive influence on business and society.' I particularly appreciate the last two words of that mission: and society. For those who wish to have a positive impact on the way we conduct business, I believe individuals in power need to be representative of society. For far too long, the people in power did not look like the populations they are profiting from; IG's mission is to increase awareness of opportunities available at Goizueta Business School to ultimately increase the representation of women, Black, Latine, Indigenous, and LGBTQ+ individuals in business."
VOG: Inside Goizueta is returning in person for the first time in several years, what should attendees expect from this year's programming?
CB: "During this interactive three-day conference, participants will witness the energy, supportive culture, and intense academic environment that distinguish our program. This year's event will feature a series of panel discussions, information sessions, and networking events that will provide attendees with an open forum to connect with current students, alumni, faculty, and administrators. Prospective students can also attend both real and mock class sessions where they will get a taste of the curriculum's rigor. Lastly, participants get to see what Atlanta has to offer during off-campus social events with current students. Yes, we're business school students but we also like to have a good time and we want prospective students to be part of that."
VOG: How did you get involved with planning Inside Goizueta?
CB: "Since starting at the business school, my personal mantra has been 'Lift as I Rise.' As a current MBA candidate, I found that there are plenty of leadership opportunities on campus. I was very intentional about wanting to be involved with Inside Goizueta because it aligned with my personal values and desire to see more Black, Women, and LGBTQ+ students at top business schools.
To provide a little more context, I was completely unaware of the value of an MBA or what Goizueta specifically had to offer before I made the decision to apply to business school. Once on campus, I found myself amongst peers who had been planning for their MBA since their undergraduate years. Seeing my now classmates' proactiveness fostered so many thoughts of how I could have better approached preparing for my MBA. I knew I wanted to share all I had learned with those who would be walking my same path. I also knew the vehicle to drive this impact was the student committee board for Inside Goizueta. I loved that it was student-led, student-run and that we were encouraged by admissions to share our truth in hopes of inspiring others."
VOG: What impression do you hope this year's event will leave on attendees?
CB: "Simply put, I hope Inside Goizueta encourages and empowers folks from underrepresented backgrounds to achieve more and dispel any self-limiting beliefs. There's room for all of us at the table and every session of the conference was designed to showcase the endless career possibilities through first-hand accounts of alumni, current students, and faculty. With the support of my wonderful and inspirational student committee board, I believe we have curated an impactful and memorable three-day conference for all attendees."
If you're curious about the business school, we hope that you will join us on November 10-12 at Inside Goizueta. Check out the event schedule and register today at goizueta.emory.edu/events/inside! Goizueta Business School will provide hotel accommodation, flight reimbursement (up to $250), and application fee waivers to registrants who attend 100% of the required Inside Goizueta activities!