Why It's Okay to Not Know What You Want to Do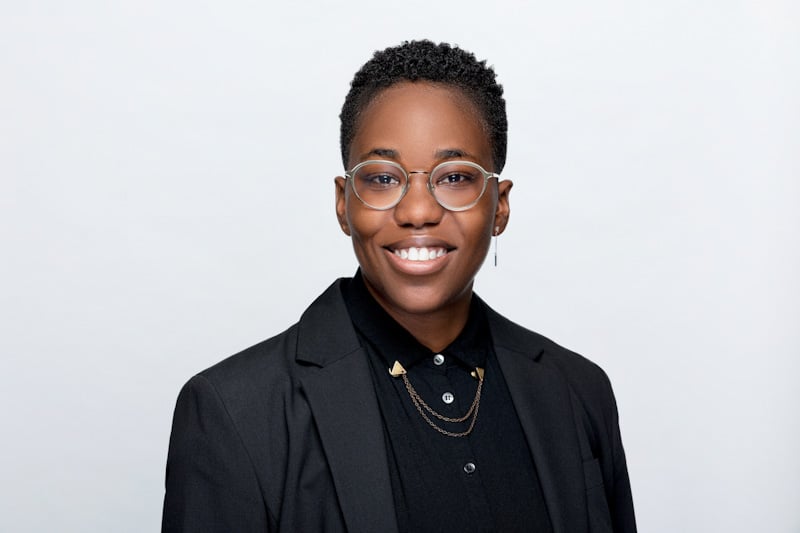 As I approach the end of my first semester as an Evening MBA candidate class of 2025, I reflect on a passage I wrote in my admission essay: "There are many MBA programs I could have applied to, but I chose Goizueta. I could tour other campuses, look at statistics, hear from students, alumni, faculty, and staff about what their programs have to offer. However, there is no substitution to being a part of a community and seeing the positive results of the work we do firsthand. I have seen Goizueta faculty teach, and the students' response to these teachings. I have seen Goizueta staff support students' educational journey, and I have seen Goizueta students thrive from these actions. I know this community and I want to continue my education here."
I still stand by this statement. August wasn't that long ago, but I felt like I had no idea what I had gotten myself into as I began the Fall 2022 semester. I hold a master's in library and information science and worked full-time while pursuing that degree, but this time around, it seemed different. I didn't have a set concentration—was it going to be marketing? Was it going to be consulting? Was I just going to not ever know? My confidence level dropped because I was peppered with questions about what I wanted to do with my MBA degree, and I honestly wasn't sure.
I think that it is okay not to be sure of what you want to do. The program is three years long, and interests can change, and I was totally open to that idea of change. I did know that I wanted to pursue something with research and qualitative analysis, playing up my library skills. Also, I knew that I wanted to work with people, as I love making connections with others. But what was really a thorn in my side was my lack of quantitative analysis skills.
This thorn really had me in my feelings. It is an odd feeling, when you generally excel in something and then suddenly, you're not very good at something—it's really an ego trip. However, I was willing to be vulnerable with my team, my cohort, and my professors. I chatted with Associate Professor Usha Rackliffe, spoke often with the MBA Admissions Programs Office, the Evening MBA Program Office, as well as the Associate Dean of the Evening MBA program Corey Dortch, who I kid you not, stopped me while I was walking on the Patterson Green and said, "When are we getting coffee?"
I felt seen and heard by all these people. I shouldn't have been surprised: They saw something in me that I had yet to see in myself. The admissions team does not make mistakes. They admit you to the program because they see your potential and know you can succeed at Goizueta.
I must give credit to my team (shoutout Team 5), the Black MBA cohort of 2025, and the EvMBA class of 2025 overall. I could ask without judgement for help with DDA, and my team's slack channel would respond, "Yeah, we got you. Let's sit down and walk through these quantitative concepts."
The Black MBA Cohort of 2025 held lunches, brunches, housewarming and birthday parties, and bowling outings—keeping my calendar full of their warmth and light. I volunteered at Inside Goizueta, sharing my story and listening to the stories of prospective students of color. I even had my own buddy for the weekend; she was amazing.
I have been building community in these short four months. I made a point to set up coffee chats with candidates from other classes and others from my cohort. I even signed up for the Goizueta Student to Alumni Mentorship Program because I wanted insight on other people's MBA journey to help shape my own.
Every interaction I have is honest and genuine. I come at it as a learning experience to be open with my reservations and vulnerabilities and to hear any guidance from others to help me through my MBA journey. Honestly, I learned through these conversations. Their journeys weren't that much different from my own.
I guess what I am trying to get at is that it is okay to come in and have self-doubt, to be kind of all over the place, but know you will be supported academically and emotionally by the community. Through these conversations, I am gaining confidence in the things I need to work on to be a stronger MBA candidate, person, and leader.
We all have things we have to work on; it's why we are in school—to learn new concepts, change our way of thinking, learn new ways of communication, and to figure out what we want to do with our lives. That is the thing about being in this program: Everyone wants everyone to succeed, and everyone wants to be a part of your success at Goizueta and beyond.