Tyrona – Experiencing Nicaragua Day 4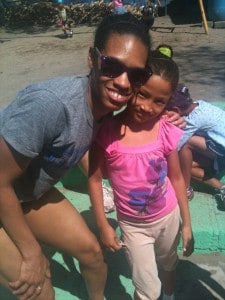 La Chureca Landfill Entrepreneurs – This school located in the middle of a large landfill, offers a free education to over 400 children pre-kindergarten through sixth grade. The school provides meals and health care as well. We spent our time there playing with the kids. It broke my heart to see kids rummaging through trash on our way inside.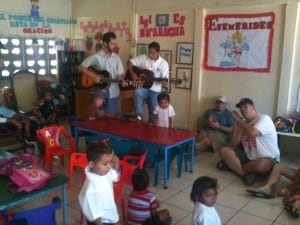 Peden played the guitar with one of the teachers and we did the Hokey Pokey with the kids. Look at Professor Roberts getting into it :).
We played Jenga, soccer, puzzles. We were told that the kids face often abuse at home. The school is a safe haven and a blessing.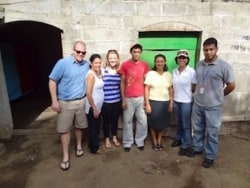 Masaya – Habitat for Humanity – We visited Habitat for Humanity in Nicaragua and had an opportunity to see their work in action. The organization works to serve low-income families, with special emphasis given to women-headed households, families with three or more dependents, families with members who have special needs and families with a monthly income of less than US$350. They just built the extension onto this house (behind folks in the picture).