Goizueta's IMPACT program a top highlight from MBA experience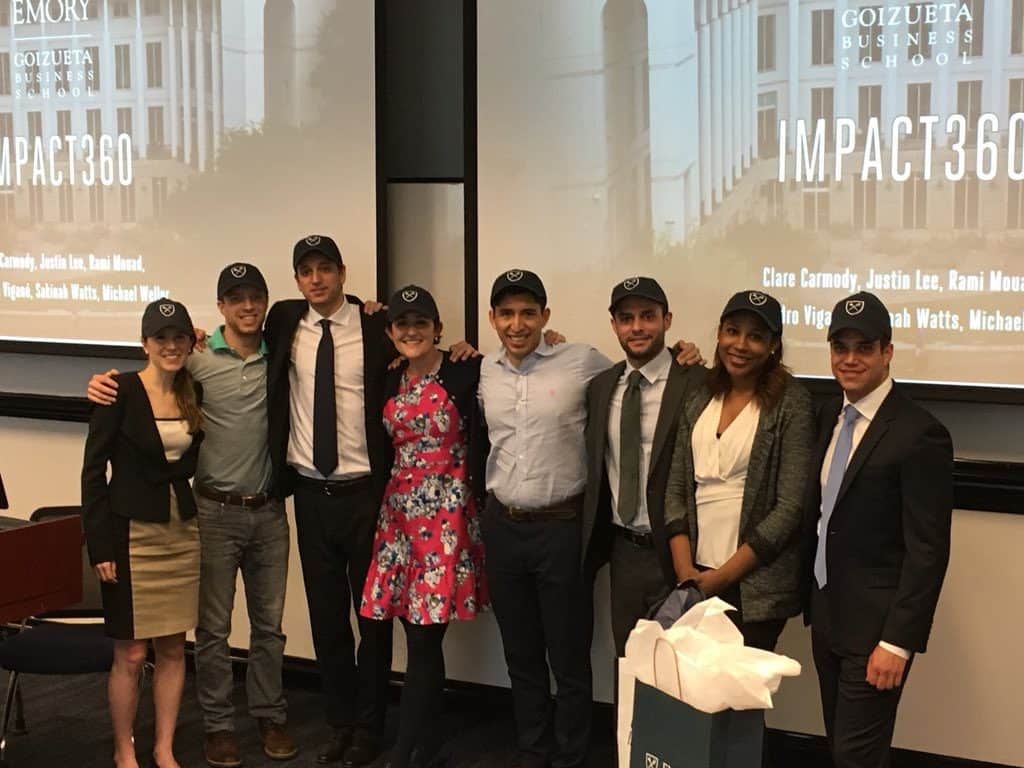 As I reflect on my MBA career, one of the top highlights overall was collaborating as a client/coach this semester as part of Goizueta's IMPACT program. As I've mentioned in another post this year, IMPACT is unique to Emory and is designed to give MBAs hands-on experience working directly with corporate and nonprofit sponsors in the greater Atlanta area. Students work alongside their clients in a consultative role across industry areas such as finance, real estate, nonprofit, operations, healthcare and marketing over the course of the spring semester and work to formulate strategic recommendations to address a client's specific need.
I leveraged my experience of having worked on an IMPACT team last year to advise and coach a team of MBAs this semester to help MBA Admissions assess recruitment growth strategy for candidates within the U.S. Latino population. My background prior to attending GBS was in higher education and recruitment of diverse populations, and I utilized this expertise in collaboration with my work for MBA Admissions to provide feedback and guidance to the team as they worked to tackle this project over the course of the semester.
I was quite impressed with how quickly the team conducted market analysis to familiarize themselves with the industry and competitive landscape. Over the next few weeks I witnessed the team begin to develop a plan to engage and reach out to the target demographic, and we collaborated in fielding a digital survey from which they segmented the population and began formulating strategic recommendations based on the data. Their hard work all came together in the final weeks of the semester where they presented their findings as part of Goizueta's IMPACT Showcase Day to members of the GBS community including current students, alumni, and members of admissions, programs, communications, and the Career Management Center. It is not easy with limited resources and constraints of time, budget and competing priorities to draft a set of strategic recommendations, stay within the framework of the task assigned, and answer a 30-minute Q&A from industry professionals, but I am incredibly proud of the work the students have done this semester. Their work, along with that of the other IMPACT teams leaves these organizations and GBS in a better place.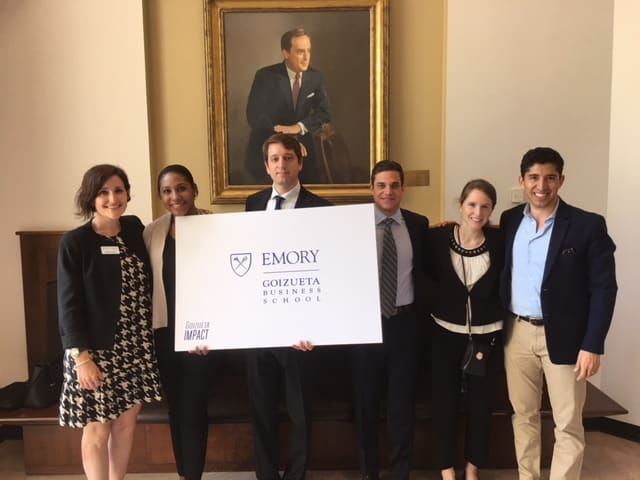 Last but not least, all this work was under the guidance and counsel of two people that I deeply admire: thank you to Rebbecca Kaplan, associate director of MBA Admissions and manager of Latino/Hispanic Recruitment, and Julie Barefoot, associate dean of MBA Admissions, for your support this year!
Writing this blog post is bittersweet because it is the final blog post that I write as a student and a newly minted MBA. While I am sad that my MBA experience has ended, I am eager and excited to see what's in store over the next few months as I embark on my new career. Thank you to everyone who read my posts, and I look forward to staying engaged as a GBS alumnus.