Growing Justice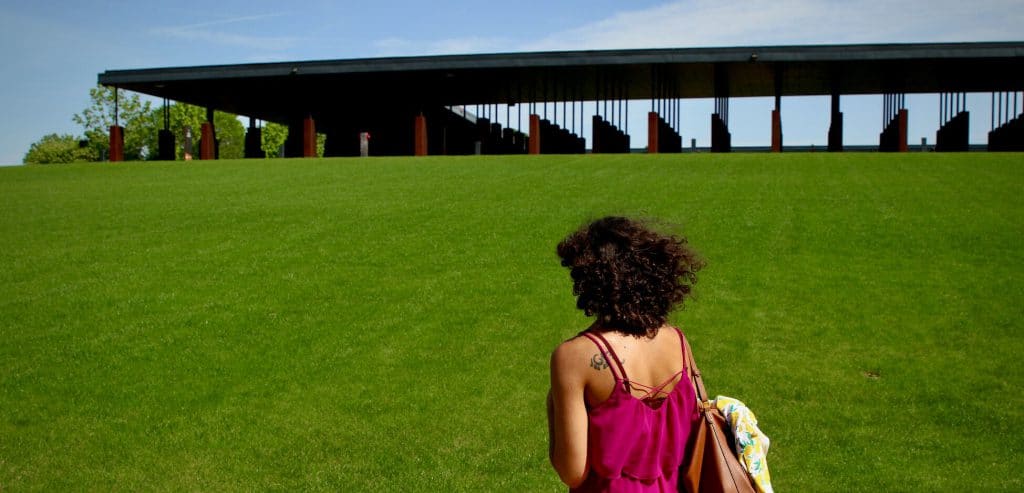 I stepped off the bus in Montgomery, Alabama, and centuries-old systemic injustices weighed heavily on me. Along with 20 attendees—a group of Philanthropy Lab students, BBA and MBA Social Enterprise Fellows, staff and executives-in-residence, and friends from the Community Foundation of Atlanta—I was visiting the Equal Justice Initiative's Legacy Museum: From Enslavement to Mass Incarceration and the National Memorial for Peace and Justice as part of the many experiences Goizueta's Business & Society Institute offers to address complex challenges confronting people and the planet through academic discovery and purposeful action.
Walking through this museum immersed in history, the stories of Black communities, stretching from the era of slavery to the present, are sobering reminders of the deep oppression endured and the work we still need to do today. Land dispossession, labor exploitation, and other forms of injustice persist now – calling for our focused efforts and collective action.
Since the age of 21, fresh out of college, I've kept a version of a sticker on my wall that reads, "We are all equal in value and potential."
Growing up in Philadelphia, I was fortunate to be raised in a loving environment as the daughter of a maintenance worker-block captain and an art teacher. My siblings are creatives – a writer and a muralist – and I've connected with remarkable individuals throughout my life from all over the world. In countless moments, I have witnessed the power of collaboration and community.
I came to Emory University's Laney Graduate School to cultivate my skills at the intersection of business and society, and I grew professionally by completing client-focused projects, accelerating small businesses, both real and hypothetical, and engaging in hands-on leadership training. Today, I aim to apply the principles of precision and accuracy inherent in business and marketing efforts to mission-driven endeavors that generate economic momentum for historically marginalized communities—predominantly women, Black, and indigenous communities—often originating from grassroots movements. 
Food serves as a unique entry point for fostering equity. Like air and water, we all need food to survive. Tied to our provisioning, food is deeply a part of who we are, what we believe, and how we live. It's matza ball soup on a Jewish holiday and Publix cake on a birthday. Food has also played a role in social movements like the Boston Tea Party and civil rights activism.
To shift toward a truly equitable and fair society, we must also transform our food system. This is where farmers markets come in.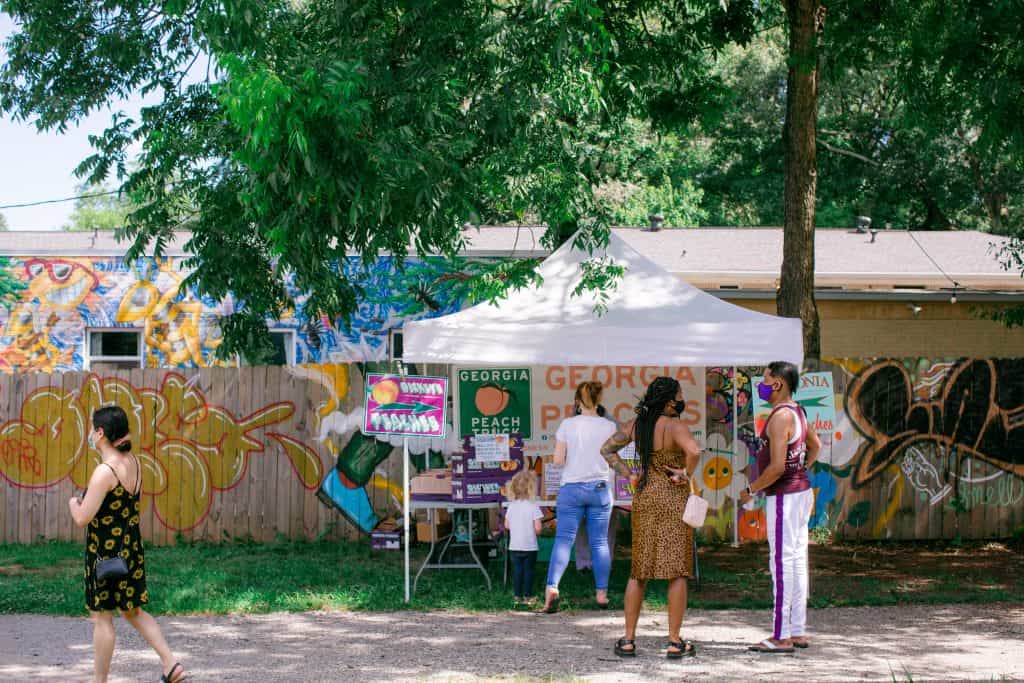 Why Farmers Markets are Essential for Sustainable and Equitable Food Systems
The effectiveness of creating sustainable and fair food systems largely depends on the contribution of farmers markets. These markets offer a precious opportunity for customers to engage with nearby farmers, acquire knowledge regarding the origin and standard of their food, and endorse autonomous cultivators. Nonetheless, the availability and inclusiveness of such markets can fluctuate, constraining their intended effect.
Here are three ways that farmers markets advance sustainability and equity:
Direct-to-consumer sales: Farmers markets provide a direct sales channel that bypasses intermediaries, reduces packaging waste, and promotes fair market prices for farmers and producers.
Community engagement: Farmers markets host workshops and outreach programs to promote healthy and sustainable eating habits, building a shared sense of ownership in local food systems.
Partnerships and collaborations: Farmers markets partner with local organizations to combat food insecurity and promote nutritious and sustainable food choices, strengthening the overall food system.
The Need for Anti-Racism Efforts in Farmers Markets
Historically, communities of color have faced systemic barriers to accessing and participating in farmers markets. To create a genuinely equitable food system, farmers markets must prioritize anti-racism efforts. By committing to inclusion and equity, farmers markets can help address disparities and become catalysts for social change.
In 2021, Atlanta-based food systems expert Sagdrina Jalal led a working group of 10 Black growers and food systems advocates to create the nationally-distributed Anti-Racist Farmers Market Toolkit. With over 3.5k downloads in its first year, the need is clearly demonstrated for its resources and guidance to create inclusive and equitable farmers markets that prioritize racial equality and community empowerment. The toolkit offers practical frameworks for how to communicate with vendors, neighborhood members, and municipal officials to develop a farmers market that reflects the needs and preferences of the community.
Take Action for Sustainable Agriculture and Food Justice
Here are three actionable steps you can take to engage in sustainable agriculture and promote food justice:
Buy food from community gardens, community-supported agriculture, and farmers markets to support local growers and farmers.
Speak up in favor of laws and procedures that support a sustainable agriculture industry and fair access to resources.
Get informed about the history of land expropriation, forced labor, and systematic injustices, and educate people about it. Support groups like the Equal Justice Initiative that are tackling these problems.
Black, indigenous, and people of color face structural and societal hurdles that hinder them from accessing markets. While these spaces have demonstrated the ability to improve local fresh produce production, distribution, and consumption, gains still need to be equally dispersed. To eradicate the effects of racism in American society and guarantee food security for all, we must shift how we grow, sell, and eat food away from large-scale agriculture's 'take, make, and waste' paradigm.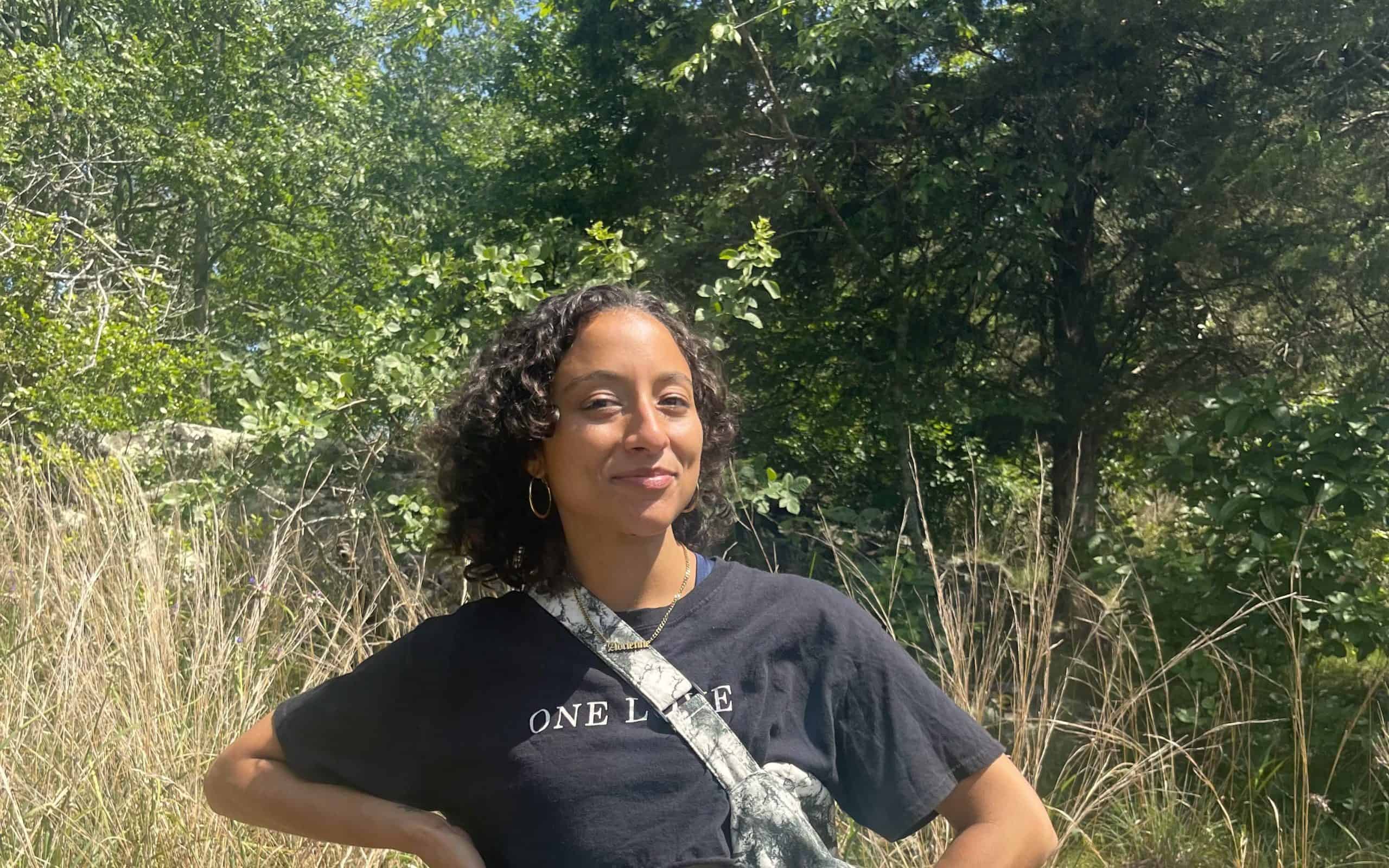 Adrienne Hines earned a Master of Development Practice with concentrations in Monitoring and Evaluation and Corporate Social Responsibility from Emory University's Laney Graduate School. During her time at Emory, she served as an EDGE Ambassador and gained valuable hands-on experience as a Goizueta Nonprofit Consultant (GNC), Ambassador for the Philanthropy Lab course, B Academics Fellow, and member of the B Corp Directed Study for CompostNow. She has dedicated her career to working in creative and analytical roles for nonprofit and private initiatives that seek to advance the economic mobility of historically marginalized groups, with a particular passion for furthering zero-waste solutions with communities of color. Currently, she is collaborating with the Farmers Market Coalition (FMC) and SageD Consulting to promote inclusive farmers market strategies in the Southeast with the support of food systems expert and mentor, Dr. Hilary King. In her free time, Adrienne enjoys exploring Atlanta's vibrant music and arts scenes, cooking, and swimming.