Meet the MBA Class of 2024: Jalin Garrison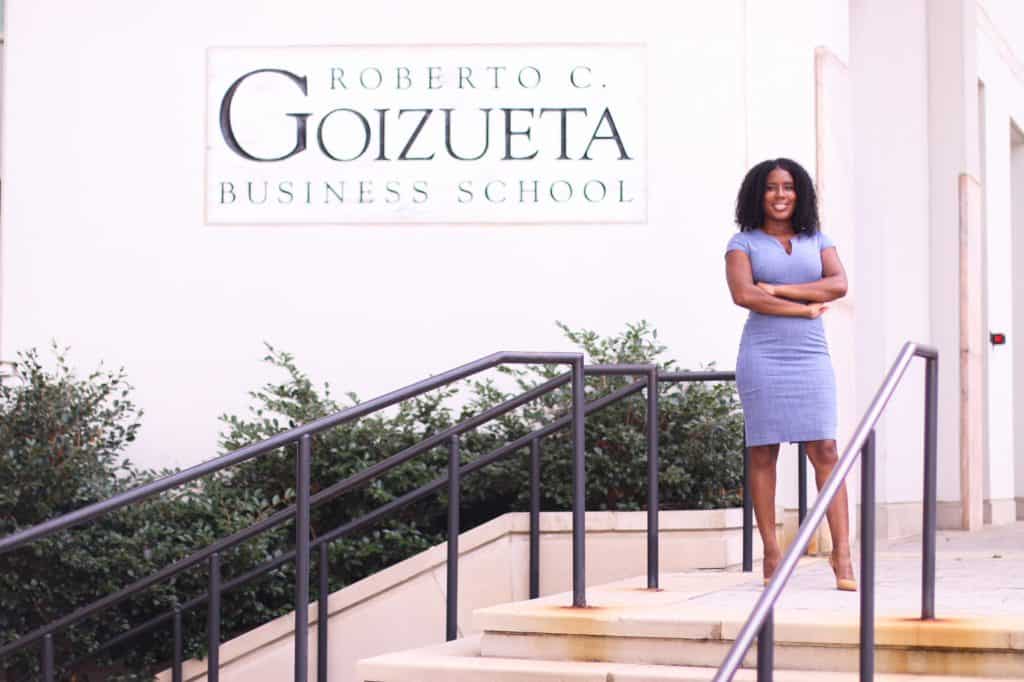 Jalin Garrison 
Emory University
Goizueta Business School  
Describe yourself in 15 words or less: I'm 5'2, but what I lack in height, I make up in personality.  
Hometown: Detroit, MI 
Fun Fact: I love event planning and co-founded an event planning business (Invite Only) with my best friend.  
Undergraduate School and Major: Howard University, Public Relations 
Most Recent Employer and Job Title: Jopwell, Enterprise Recruiter
What makes Atlanta such a great place to earn an MBA? Atlanta's booming job market, diverse culture, and rich history make it a great place to earn an MBA. With many industries, such as tech and media & entertainment, emerging in Atlanta, it is a great place to network and start a career. An important part of being in a school environment is having an appreciation for that particular community and the people it serves. I am excited to learn more about Atlanta's diverse residents and rich history over the next two years.  
Aside from your classmates and location, what was the key part of Goizueta's MBA programming that led you to choose this business school and why was it so important to you? I enjoy that Emory is small by design, which personally translates into a strong sense of community and belonging. Being in an academic and social environment that allows me to be my most authentic self was very important to me when selecting an MBA program.  
What course, club or activity excites you the most at Goizueta? I am most looking forward to participating in EMMES- Equity for MBAs in Media, Entertainment, & Sports. As someone who is passionate about equity in media & entertainment, this will allow me to gain more industry insight and impact the Goizueta Business School community.  
Describe your biggest accomplishment in your career so far: My biggest career accomplishment thus far has been my work at Jopwell. Since my start in HR, I had always wanted to work as a recruiter but never had the opportunity. When the position at Jopwell became available, I knew it was the perfect fit for me. I took the challenge and loved every bit of it. Being able to do mission-driven work and impact people in such a powerful way is something that I am very proud of.
What is one thing you have recently read, watched, or listened to that you would highly recommend to prospective MBAs? Why? More Than Enough by Elaine Wetleroth is a book I highly recommend to prospective MBAs. Wetleroth touches on the Imposter Syndrome and the hardships that many women, especially women of color, face in various spaces. This served as a reminder that I deserve to be in any room that I find myself in. The MBA process can be daunting and full of self-doubt, but reading about Welteroth's journey to becoming Teen Vogue Editor-in-Chief reminded me that I was the only thing standing between me and my dreams!
What advice would you give to help potential applicants gain admission into Goizueta's MBA program? Know your answer to "Why Goizueta?" and connect with as many people as you can. Knowing your "why" will be a driving factor to shape discussions with admissions and other Goizueta community members that you connect with. Connecting with people who are already members of the Goizueta community will help strengthen your understanding of the program and its offerings, as well as give you a deeper insight into the community. Your outreach could also help influence your "why" and help you determine why Goizueta as opposed to another program.  
Interested in exploring Full-Time MBA opportunities? Learn more about Goizueta's Full-Time MBA program.
First published in Poets&Quants.