ONE YEAR AT GOIZUETA: PRIYANKA VOHRA – FORT BENNING LEADERSHIP ACADEMY CHALLENGE
I don't come from a military background; in fact, only one person in our intimate class of 66 does know what it's like to be in the army. Therefore, it came as no surprise that on the day of our highly anticipated Fort Benning Leadership Academy Challenge, the idea of being on the bus outside school at 'Oh Six-Hundred' on Saturday morning was a bit of a foreign concept to everyone. That morning, as we arrived at Goizueta before sunrise, I could sense the exhaustion of my classmates. After all, we'd just wrapped yet another intense week of deliverables, and on top of that, the following Monday, we would take our first accounting exam. But we One-Year MBA's are nothing if not committed to this intensive summer core.
So, motivated by the promise of building stronger leadership skills (and a small nap on the bus ride), we set out for Columbus, GA – home of Fort Benning. When we pulled into the base, the scenery changed from the familiar Atlanta cityscape to ranger training facilities and army airborne school.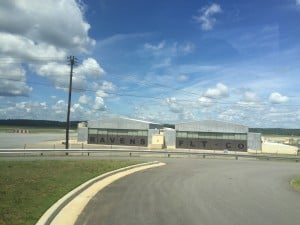 Being at the home of thousands of active, reserve, and retired military personnel and their families, I couldn't help but feel humbled on that early Saturday morning. After all, how many chances do we civilians get to enter a military base that deployed some of the first troops to Afghanistan post-9/11? It was clear how unique of an opportunity we were going to experience that day.
When we walked off the bus, we were greeted by Emory's Associate Dean and Lieutenant General, Ken Keen. After giving us helmets, gloves, and a stern order to drink water through the day, we began our first obstacle.
The promise was that our group of six would complete seven different obstacles through the day with a chance to 'lead' at least one of them. When the whistle rang, our team leader was whisked away to be debriefed on the situation, leaving the rest of us team members ready to assess the scene. Once our 25 minutes were up, we'd gather around and conduct an After Action Review (AAR) of our efforts before moving on to the next obstacle.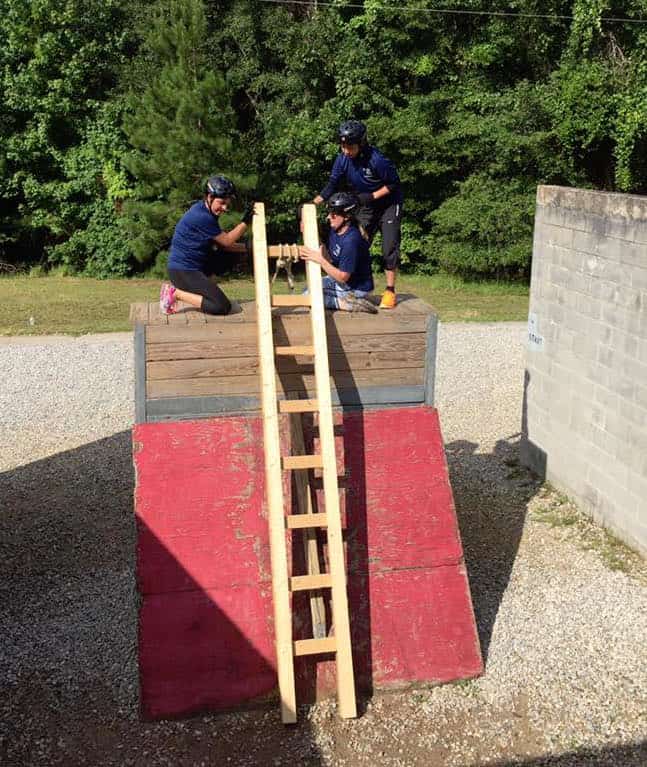 When we got to the 'pipe station', as our class dubbed it, everyone was ready for lunch but word had traveled that this was 'the hard one,' and we weren't ready to give up. Besides, dare I say, we were having fun.
"You're Prisoners of War," our instructor told me as the leader of this particular obstacle, 'and if you touch the water, the walls or the bar, the trigger alarm will start. You'll have this ladder, this piece of rope, and a metal pipe at your disposal. If you're caught, you'll be shot by the enemy.'
After a debrief to my team, we set out on a quick brainstorm session that led us to the applicable hypothesis of using the ladder as a bridge to fit the pipe on another pipe above us that would then create a ledge, allowing us to climb our way to freedom. Before we had a chance to complete our task, the whistle sounded and our time was up.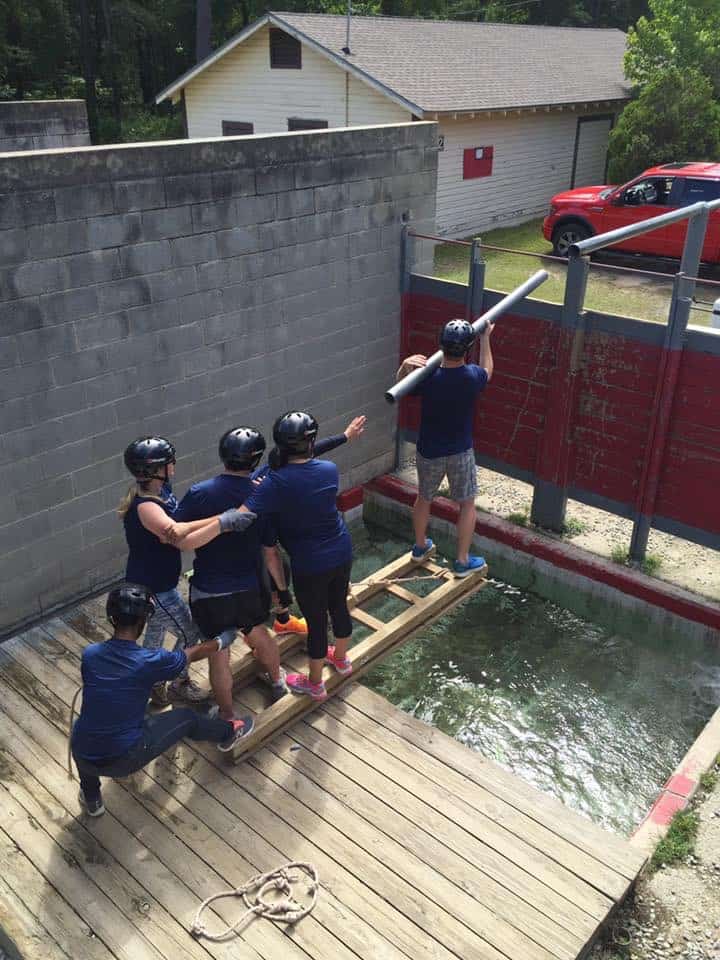 Since the only goal wasn't to complete the task, we then had the opportunity to give constructive feedback as well as equate our experiences to life in business after graduation. What we discovered was that each one of our voices matters when we have a common goal. In the army, these goals may look different than they would in a boardroom but the key characteristics of a good leader are constant. Ask questions. Make calculative decisions. Learn from your mistakes. And share your knowledge.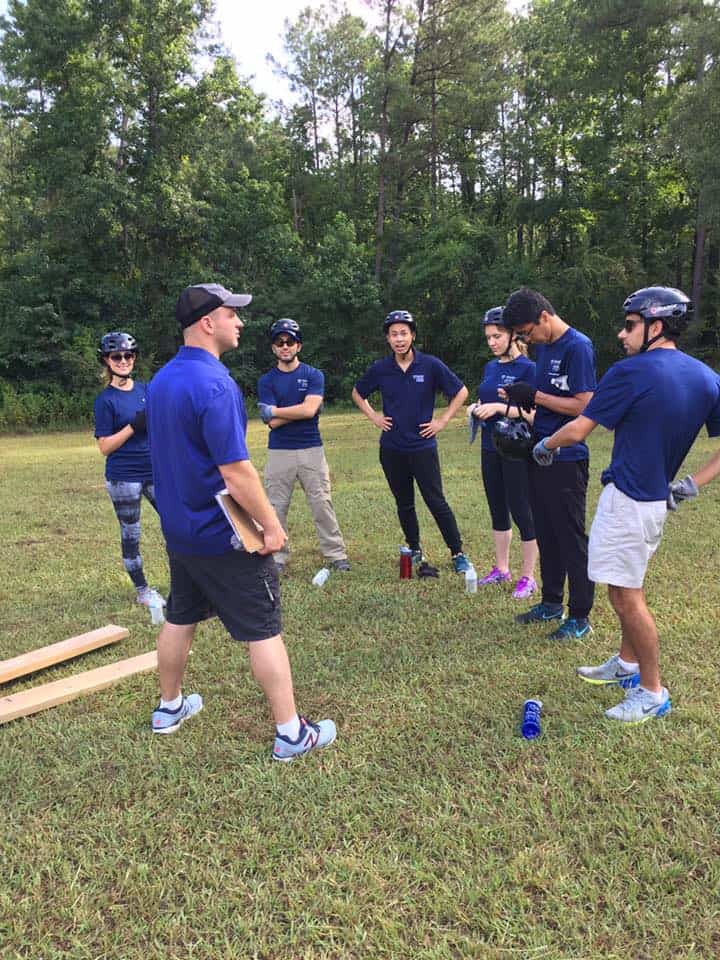 Apart from a lunch break at one of Fort Benning's mess halls, the day continued like this. Obstacle after obstacle, our team took away something new to build on in the next round. When the final whistle blew for the day, it felt like a minute had passed since we'd groggily walked off the busses. The day had flown by and each and every one of us was better for showing up for the day.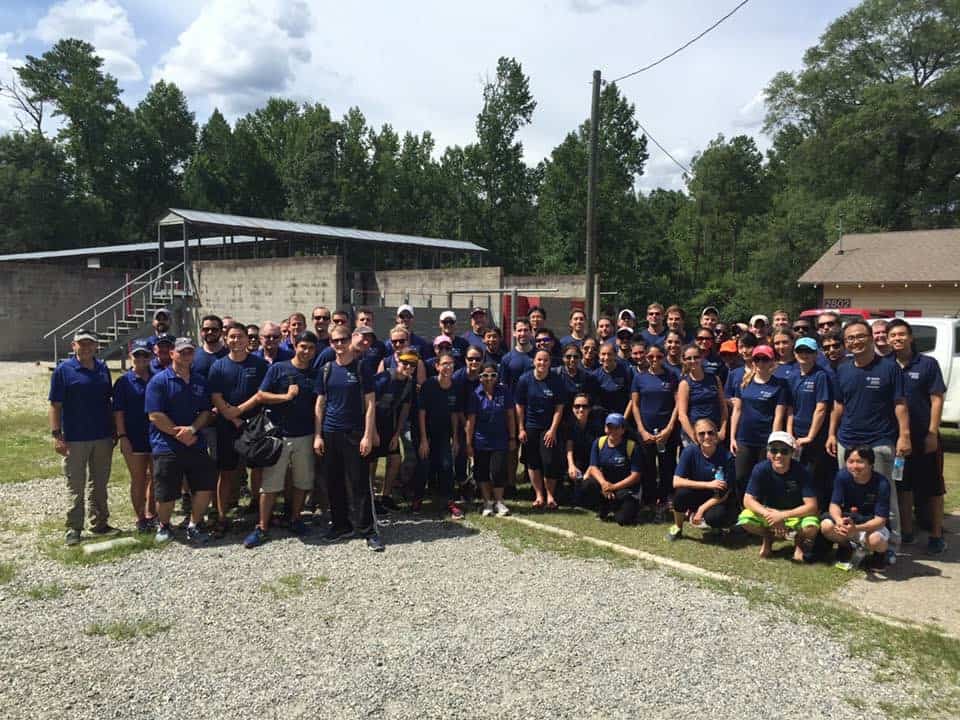 When we loaded back on the bus, the exhaustion I had sensed early that morning had been replaced by a quiet buzz of gratitude. Sure, we were all ready to relax after a physically and mentally arduous day but we'd all walked away learning something about ourselves and each other that will stay with us long past graduation.