VETERAN EXPERIENCE: ONE YEAR MBA
Submitted by Jen Kraus, Army veteran and One Year MBA '17
After only six weeks in the accelerated one year MBA program, I am already preparing for finals week for the first set of core classes. Having spent the last ten years in the active Army as a logistics officer, I was nervous about adjusting to life outside the military but the whirlwind of the last six weeks has been an amazing experience.  Due to the small intimate environment, I have found many of the things I liked best about the military, most specifically the camaraderie and team building, reproduced here at school.
Goizueta provides extensive opportunities for all the students to get to know each other, starting with one week of mandatory social onboarding before classes even start.  Beyond that, we have school sponsored opportunities like book clubs and Dinner with the Dean to interact outside class, a social committee that plans events for the class, and a weekly social for students and partners.  All the events help build cohesion and community, much like Hail and Farewells and O-Calls in the military.  Several of us live in the same apartment complex, and often carpool to class or share Ubers to dinner and drinks in Atlanta.  The whole class is broken down into teams of five or six, and with all the group projects, team members quickly form bonds, all of which is very reminiscent of military team building and developing.  Though I am single, I have been incredibly impressed with the level of involvement from partners and Goizueta's conscious efforts at outreach.  It's like having a Family Readiness Group all over again but with more participation.
While it has been busy, if you enter the program with the mindset that the summer will have a similar OPTEMPO to a deployment, you will be more than ready for the workload and still be able to enjoy some of the benefits of this amazing city, including some of the many restaurants, all of which are much better than the dining facilities downrange, the festivals and the museums.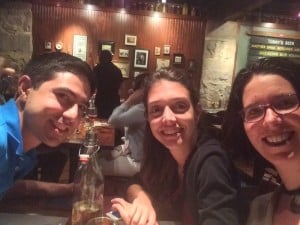 Checking out the Little Five Points neighborhood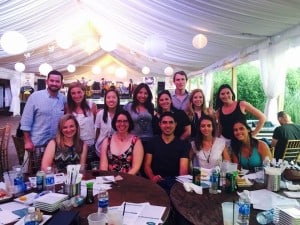 Dinner with classmates at Park Tavern in Midtown Atlanta