Sai Konkala: "Real Humans of Goizueta's MBA Class of 2024"
Looking to get an inside look at Goizueta's MBA Class of 2024? Check out Clear Admit's "Real Humans of Emory Goizueta MBA Class of 2024" article for personal insights from current students on their backgrounds, motivations, and experiences in the program. Get a feel for what it's really like to be a part of this dynamic community!
Meet Sai Konkala 24MBA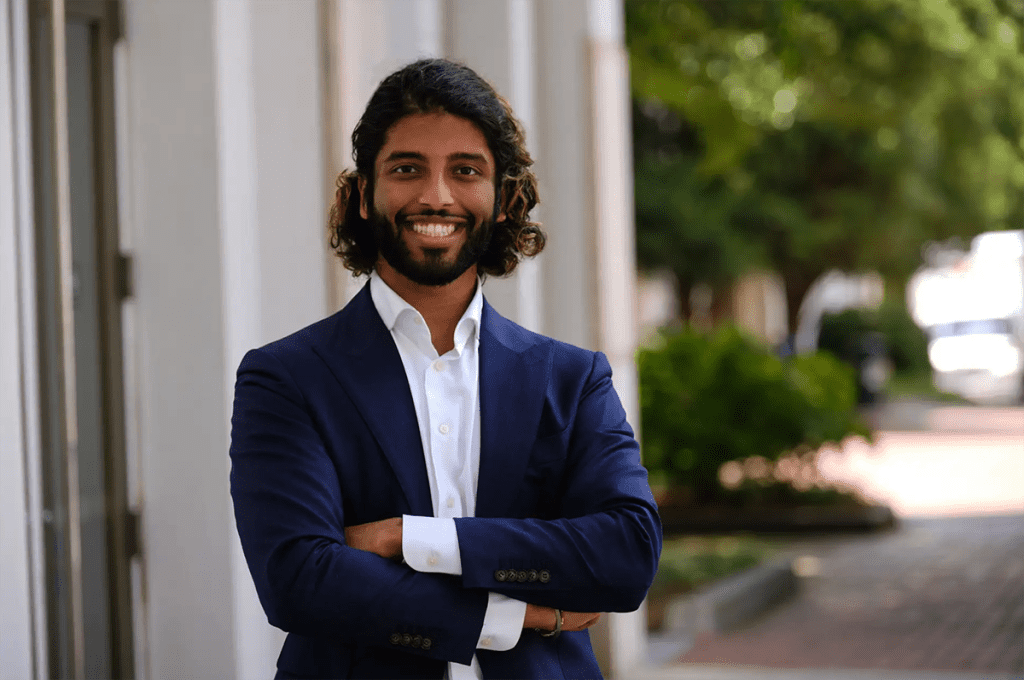 Age: 25
Hometown: Atlanta, GA
Undergraduate Institution and Major: New York University; Film and Television
Pre-MBA Work Experience: 3 Years, Media/Journalism
Why did you make the decision to attend business school? Why now?
Working in media and journalism, I've developed an eye for stories that move audiences and impact intersected communities. I wanted to pivot into growth strategy and understanding how these communities are affected will inform my work.
My work experience has allowed me to break barriers and prove that it is possible to create access and move funds to create change. To tackle other existing barriers through top-down and bottom-up approaches, I needed to gain managerial, strategy and operations, and finance skills through an MBA. Whether this is at a consulting company, media company, or through the government, I needed the skills from business school to create lasting change with DEI and sustainability.
Why did you choose Goizueta Business School? What factors figured most prominently into your decision of where to attend?
Emory's approach to social impact, the smaller class size, and the John R. Lewis Racial Justice Case Competition were huge factors in my decision. Having a whole curriculum where you get to work with local companies to problem solve for them and help them build change is central to Emory's learning approach for its students. The smaller class size appealed to me because I would get a chance to meet everyone, create a community, and not lose camaraderie and be a "little fish in a big pond."
The John R. Lewis Racial Justice Case Competition (JLCC) focuses on racial justice and helps companies create lasting change. I believe it's important to have both a top-down and grassroots approach to diversity, inclusion, and equity, and running and participating in this competition would provide me with real-world examples of how we can use business knowledge to create systemic change. Given Goizeueta's strong curriculum in strategy and accomplished DE&I-focused alumni, I was confident GBS is the best business school to prepare me for my goals in social impact.
What do you think is your most valuable or differentiating contribution to the Class of 2024?
I bring my skills from a creative background, where I approach problem solving with various angles by generating ideas quickly, and a breaking news background, where I approach problems with speed and accuracy (often under a minute!). Every news story and show I've worked on was its own project and strategic decisions had to be made to organize and cover a story effectively and accurately.
Tell us a fun fact about yourself that didn't get included on your application:
I'm a huge lover of cooking and how food can connect cultures. I grew up cooking alongside my mom, and now I try to blend new flavors or recreate fusion restaurant dishes I loved, at home!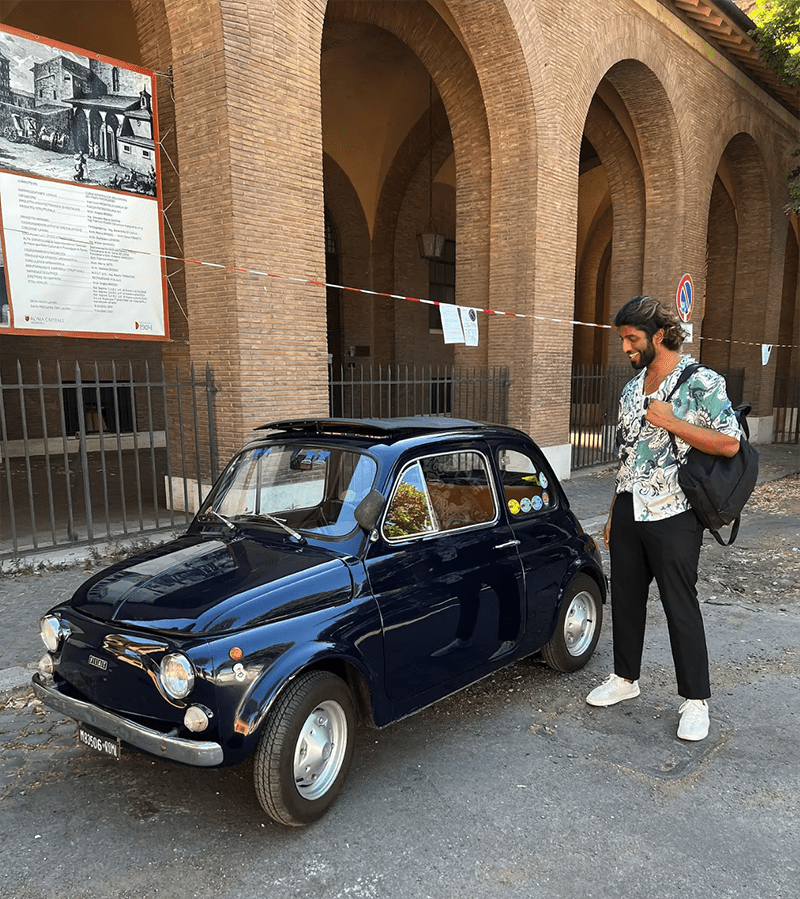 Post-MBA career interests:
I'm looking to pivot into Management/Strategy Consulting, preferably in the Media sector. I'd like to approach structured problem solving at many different industries in order to learn how to effectively create social access in business in the future.
Advice for Current Prospective Applicants:

What is one thing you would absolutely do again as part of your application process?
I would definitely reach out to a second year and ask them about their experience and application tips again! Hearing about some of their favorite classes really helped me figure out how I wanted to learn too.
What is one thing you would change or do differently?
I would tour campus/sit in on a class to understand what the curriculum was like would have been helpful before starting. The MBA program will be fun, and I would have liked to know how academics would reflect in my goals.
What is one part you would have skipped if you could—and what helped you get through it?
If I could have skipped anything, it would have been the GMAT! Although a part of the application, I learned to breathe and remember that there's more to me beyond my score that makes me a good candidate.
What is your initial impression of the Goizueta students/culture/community?
Everyone felt close-knit, connected, VERY open to learning more about you, and helping you out with your goals.
What is one thing you have learned about Goizueta that has surprised you?
Goizueta's approach to diversity is intersectional and extends beyond to diversity of experiences. Some of my classmates have worked in theater, aerospace, law, and as a first responder (among other business roles, too!).
What is one thing you are most anxious about in your first year?
Throwing too much on my plate and wanting to do it all! I tend to want to do it all and experience things to the fullest, but I forget to manage and coordinate it all together sometimes!
What is one thing you are most excited about in your first year?
I am excited to be learning again and challenging my brain. There's a lot you can learn from others as well as in school.
Has the COVID-19 pandemic affected your personal application or admissions process in any way? If so, how?
COVID-19 gave me more time to prepare my application by doing a deep dive into myself and aligning my values with what I wanted to do at business school. I took 2020 to really study and reflect to prepare myself for the application cycles in 2021.
Interested in exploring Full-Time MBA opportunities? Learn more about Goizueta's Full-Time MBA program.
Article first published in Clear Admit.