Assortment of activities in Atlanta keep students entertained year-round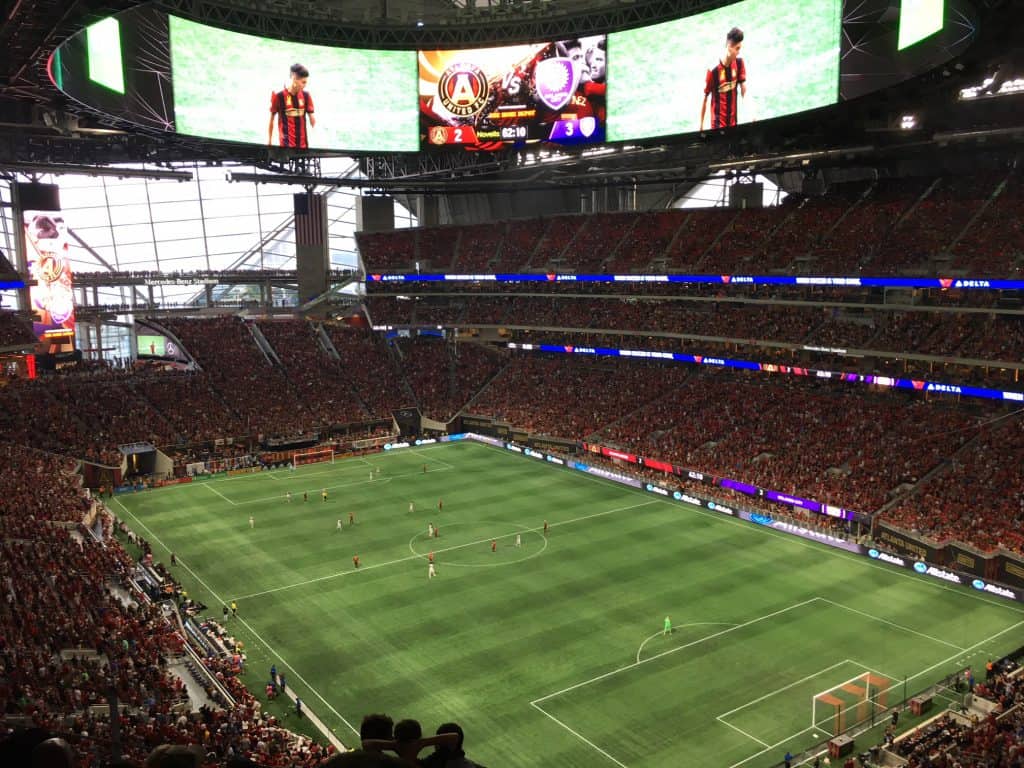 Atlanta: what I consider to be the capital of the South. During my time at Goizueta, I have never come close to running out of things to do in this city. In fact, one of the factors which played into my decision to attend Emory was that such a bustling city would be right next door to the business school and there would never be a shortage of potential activities. Combine that with great weather (albeit sometimes a bit hot), a super well-connected airport and some very friendly people, you've got a city I'm proud to start calling home.
Atlanta was everything I had hoped for when I decided I wanted to try out the city, and the fact that so many employers are nearby only made it that much easier to decide I wanted to stay here long-term. A few of the things I got to do this past fall was browse some shops at Ponce City Market, see the Atlanta United in their inaugural season at Mercedes-Benz Stadium and watch the Nutcracker at the Fox Theater.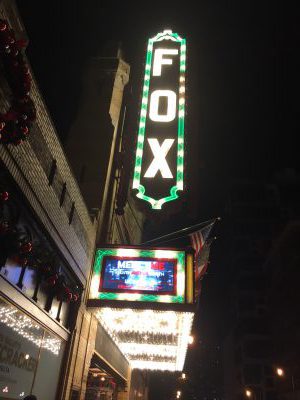 One of the first places I went to when I moved to Atlanta was Ponce City Market. All the neat shops contained in the former factory give a unique setting for what would otherwise be a shopping mall. It helps that you can grab a beer and carry it around with you while you browse. Ponce City Market is also home to some great food, and one of my favorite parts is the rooftop where you can get some great frozen drinks, enjoy some mini-golf and get great views of some of Atlanta's skyline. Ponce has since turned into a regular place I take guests or simply go with my friends to enjoy a casual night out.
This past fall included my first MLS game as well as my first time in the Mercedes-Benz Stadium. It was great seeing a brand-new stadium and sharing in the excitement of the new team; I had no idea Atlanta would get so into it! The extremely fair prices for food and drinks can't be beat, and I hope I can eventually make it back for a Falcons game. It also has the potential to be a great concert venue, and plenty of my classmates are excited for the marquee NCAA football games it'll host.
More recently, my fiancé and I wanted to get festive with the holidays right around the corner, so we decided to watch "The Nutcracker" at the Fox Theater. Having such a nice theater nearby means if we feel like itching our theater-scratch, we certainly can.
Whether its spending time with friends, watching different professional sports or enjoying the arts of the city, I feel like Atlanta is a great place to stay long-term and there'll always be something new to check out. Whether you're considering attending Goizueta, getting a job here in the South or simply looking for a new place to visit, I highly recommend a stop in Atlanta!