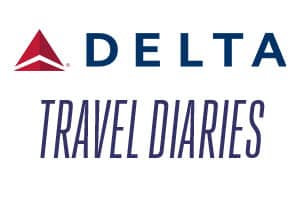 How would you suggest solidifying Delta Air Lines the "carrier of choice for the next generation of travelers"? That was the question posed by the airline to Goizueta Business School FTMBA students as part of its Delta Air Lines Mid-Semester Module International Travel Competition.
The creative, interactive competition is a way to consider company-student engagement while encouraging meaningful and mutually beneficial partnerships. MBA students at Goizueta Business School presented to Delta executives on various ideas to improve business travel, focused primarily on the Millennial traveler and international brand distinction.
Finalists were awarded free airfare on Delta for one of the school's international study opportunities to countries such as Brazil, Singapore and Amsterdam.
2018 Delta Travel Diaries
Wang: Experiencing Brazil firsthand


Aside from knowing that my step-grandmother is from Brazil, I did not know much about the country prior to business school.
Ortiz: Experiencing Silicon Valley, Singapore
Even before coming to Goizueta, I knew that the school placed a strong emphasis on global experiences and international business.



Bullock: All about perspectives in Israel, United Arab Emirates


My Mid-Semester Module trip to Israel and the United Arab Emirates can be summed up by the word "perspectives."
Malenky: Exploring healthcare in Copenhagen, Amsterdam
My Mid-Semester Module trip this year was to Copenhagen and Amsterdam with a focus on healthcare.
Plunkett: UAE offers one-of-a-kind experience
The UAE is a relatively young country established in the early 1970s.