Emory Entrepreneurship Summit highlights opportunities for all students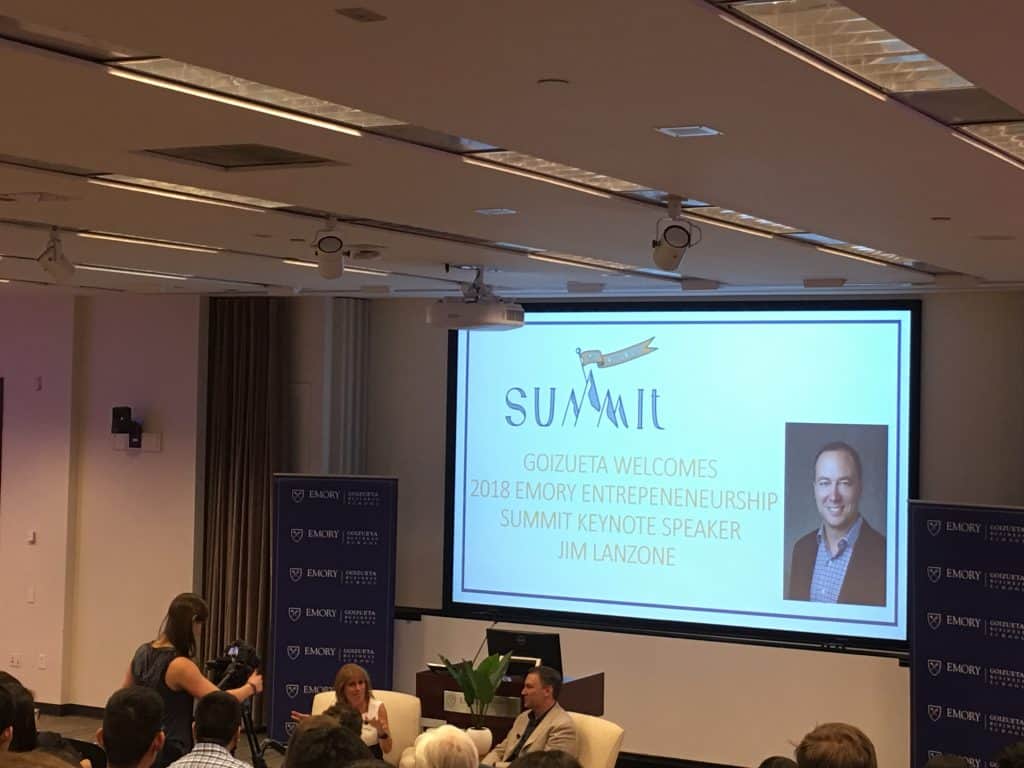 A consistent part of my MBA experience has been the theme of entrepreneurship. I have had the opportunity to connect with entrepreneurs and learn about starting a company in Atlanta, seen startups at their most innovative stages during my Mid-Semester Module in Silicon Valley and Singapore, and most recently connected with the alumni entrepreneurial community during the Emory Entrepreneurship Summit hosted at Goizueta Business School this spring.
The Entrepreneurship Summit kicked off with keynote remarks and an interactive Q&A with alumnus, Jim Lanzone 98JD/MBA, founder of the dotcom era startup eTour, who currently serves as chief digital officer and chief executive officer of CBS Interactive. Jim shared his impressive story about his Emory experience and early career as a founder of a successful startup that became a top 100 website during the dotcom boom that eventually went public and had a successful exit. In response to a question about when is the right time to start a business, Jim's advice resonated with me strongly, "You just have to get going, have guts, and do it." These words were timely to me as someone who has had the "entrepreneurial itch" and desire to start a business, but from time-to-time worries about the obstacles that I might face or the possibility of failure.
Fortunately, the Entrepreneurship Summit addressed these commonly held concerns by sharing the stories of successful entrepreneurs across a diverse set of industries like consumer products and FinTech to social enterprise and micro-entrepreneurship. Seeing alumni take different paths, some just a few years out of school and others after long and rewarding careers in the corporate sector inspired me to realize that the right time to go out on your own differs for every entrepreneur. That said, there are always opportunities to build an entrepreneurial career and hedge the risk of venturing out on one's own.
Goizueta has been incredibly helpful as I explore potential paths of how to start a business and has provided unique resources for students to test the waters early on. Programs like "Pitch the Professors" allow students to connect with faculty members Charlie Goetz and Klaas Baks to pitch an innovative idea for an opportunity to win six months of workspace in Atlanta Tech Village. Additionally, this year the business school in partnership with faculty, community leaders and our Entrepreneurs-In-Residence launched the Emory Startup Accelerator — a 10-week, on-campus incubator where teams of aspiring entrepreneurs develop a lean business model and will ultimately seek funding for their ideas at the close of the semester. I'm excited and optimistic about the future of entrepreneurship at Emory, and I hope that the next time I attend the summit it will be to share my own story of taking that first step to create something new and testing the entrepreneurial waters.