Goizueta IMPACT prepares students for future careers by providing real-world experience

Two Full-Time students give firsthand look at IMPACT experience
As I was getting ready to start the summer core experience, I began flipping through my course schedule. Most of the courses — accounting, finance, marketing — were relatively self-explanatory. When my eyes reached Goizueta IMPACT, however, I wasn't sure exactly what I was getting myself into. But, as I reflect on my time at Goizueta so far, I think it will be — please excuse the pun — the most impactful classes I will have taken.
IMPACT is structured a bit differently than the other summer core classes — it's the only one that spans the entire summer. During the first half, my core team and I worked through a case study where we acted as consultants for a business facing a strategic problem. This project reinforced what we were learning in the classroom: how to disambiguate large problems into smaller, more manageable issues; how to effectively research and develop solutions for them; and how to tie everything back into a cohesive and compelling story.
All of that work was to prepare us for the second half of the summer. The training wheels came off, and we had an actual client: The Boys and Girls Clubs of America. Working on a real-world project certainly felt different, but we were well-prepared for it thanks to the first half of IMPACT and all of our other core classes. (I really appreciated how IMPACT projects demonstrated how all of the core subjects are interlinked.)
Given the nature of the project work, IMPACT covers a great deal of valuable material for students wishing to pursue a consulting career after business school. But even as a student who will be returning to industry after Goizueta, I am very grateful to have taken the class. My presentation skills, both in terms of presentation design and delivery, have needed work, and the coaching my teammates and I received on both topics was invaluable. In addition, the projects also presented a great opportunity to further develop my leadership and teamwork skills. Now, when I return to the corporate world, I'll know to not crush the watermelon and to keep it simple…and start. (You'll get it when you take the class!)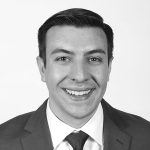 Dan Webb is a One-Year 18MBA student concentrating in marketing and finance. Originally from Rhode Island, he graduated from Bryant University with a degree in Business Administration. Prior to Goizueta, he worked for Global Sales at Delta Air Lines, where he plans to return after graduation.
---
On the final day of core classes, the One-Year class shared a toast, not only to celebrate the end of the rigorous Summer Experience but also to applaud a job well done as we wrapped up our final presentations to our IMPACT360 client, the Boys & Girls Clubs of America.
Building a foundation
During the first half of the summer, the IMPACT360 core course provided us with the foundational skills needed to do high-quality, high-impact work. We were presented with approaches for problem-solving, processes for managing projects and teams, and strategies for communicating effectively and persuasively. We heard from guest lecturers, including a former managing director at Accenture; received personalized coaching; and had the opportunity to apply what we learned through the execution of a hypothetical client project.
From Classroom to client
By the second half of the summer, we were ready to hit the ground running and were introduced to our client for the summer, BGCA. For more than 150 years, Boys & Girls Clubs have served in communities across the country — bridging the gap between school and home for kids and teens most in need.
Our task was to help educate BGCA on the market potential for their communities. Each team developed a planning tool that would be used by BGCA leadership to discuss the need to build the capacity of certain local club organizations in order to maximize their impact on youth.
During the final presentation to the client, it was clear that all teams put their best foot forward. Some of my classmates had very personal connections to BGCA, but all of us were excited for the opportunity to put all that we had learned over the summer into practice, and to provide recommendations to our client that could truly make a difference in the lives of youth across the nation.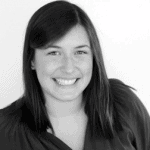 Morgan Predieri is a Class of 2018 One-Year MBA student pursuing a concentration in Marketing. She is originally from Charlotte, North Carolina and received an undergraduate BBA from Southern Methodist University. After such a positive summer experience, Morgan is looking forward to staying connected to the IMPACT360 program as the Marketing co-lead on the IMPACT360 student leadership board.