High: "Cheers" for Japan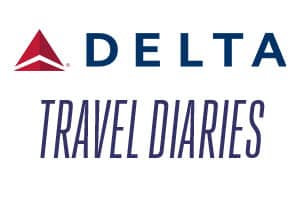 From my first "kanpai!" ("cheers!" in Japanese) in Golden Gai to my final days skiing the slopes in Sapporo, I knew the Japan Mid-Semester Model (MSM) was going to be a once-in-a-lifetime adventure. Three words that encapsulate and help frame my experiences in Japan are Food, Friends, and Founders.
Food: While in Japan, my Instagram account transformed into a Japanese Food Journey. I attempted to capture each unique meal and exciting cuisine moment with (at least) one picture. Each bowl of ramen, sushi spectacular, soba soup, piece of tempura, row of gyoza (oh my – the gyoza!), grilled okonomiyaki, late night izakaya, and beautiful bento box has a special place in my brain and in my belly.
Friends: Traveling with my grad school peers continues to be something I love and special part of my GBS experience. I met many new faces from the program and strengthened relationships with the students in my cohort. The karaoke nights, boat parties, late night onsen (Japanese hot bath), skiing, and meat grilling festivities kept us entertained and made it easy to connect. We will always share inside jokes and memories tasting the exclusive KitKat flavors.
Founders: Although it may have seemed like the heart of the MSM was eating and imbibing, the spirit of the MSM was entrepreneurship. This theme allowed us to visit amazing start-up companies and talk directly with founders about their business strategies and practices in Japan. A huge thank you to the Japanese students (Koji Minami, Ryoichi Sato, Makoto Shimbo, and Daisuke Shinozuka) who used their strong business relationships to grant us special access to amazing, cutting edge companies. We could not have done this trip without the guidance of our Japanese classmates and the passion of our Entrepreneurship Professor Charlie Goetz.
Lastly, if you have the opportunity to travel to this corner of the globe, do not hesitate! Log on to Delta's website and book your trip to this fun and friendly country. The memories you make there will be unparalleled (as long as you don't partake in too many sake bombs or Japanese Whiskey High Balls!).