Das: Exploring the wilds of South Africa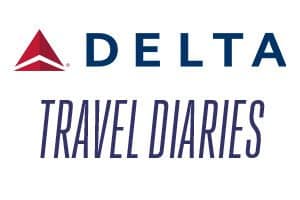 When I stepped off the plane in Johannesburg, I really didn't know what to expect.
I came without preconceived notions about South Africa, and over the next two weeks, I was impressed by how a country almost halfway across the world could be so remarkably similar to the United States while also being very distinct. This trip not only afforded me the opportunity to learn about business practices in South Africa, but gave me a chance to experience a different culture, learn about a transformative period of world history, and build relationships with my fellow classmates.
We started our trip by visiting PricewaterhouseCoopers (PwC) in Johannesburg. I was interested in learning more about this company because of my background in consulting. A fascinating part of this visit was learning about one of South Africa's biggest industries — mining — and our visit with PwC gave us some great insight into a huge part of South Africa's economy. Surprisingly, the area around our hotel looked just like a city in the U.S. Besides the cars driving on the other side of the road, you might think you're still in Atlanta! Our cultural tour for the rest of the day included a lot of time in Soweto. It was here that we had our first taste of local South African food and also got a chance to see the economic contrast between different areas in South Africa. Soweto also gave us a chance to learn more about the Apartheid period in South Africa when we visited the Hector Pieterson museum as well as Nelson Mandela's original home. Finally, we wrapped up our first full day with a welcome dinner where we again enjoyed local cuisine, including ostrich and caterpillars! In our final day in Johannesburg, we continued to learn about familiar companies in unfamiliar territory with our visit to Coca-Cola South Africa. We also had the opportunity to talk with some extremely impressive high school students at the African Leadership Academy, which is a top boarding school in Africa where some of the brightest students around the world come to attend.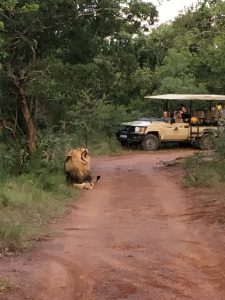 We spent the following weekend at the Entabeni Game Reserve. Most of us were EXTREMELY excited to go on a safari while in South Africa, and this did not fail to please! Immediately on the drive up, we started to see exotic animals up-close and personal for the first time… wildebeest, springbok, and warthogs among others. It was a great preview for what was in store at the reserve. Once we were in the actual game reserve, we saw some bigger animals, including rhinos, giraffes, and even lions. The safari was a perfect break from company visits and allowed us a chance to soak in a unique piece of what Africa has to offer.
The finale to our trip was Cape Town. The beautiful vistas, wonderful weather, and the picturesque waterfront were a spectacular end to our trip. Starting out with Table Mountain, we got some amazing views which really allowed us to take in how beautiful Cape Town was. The company visits in Cape Town were extremely interesting too. When we think of an "incubator" in the U.S., we might think of Silicon Valley, but our visit to Furntech gave us a first-hand look at a furniture incubator. This incubator facilitated the development of furniture-building skills and supported people who wanted to grow their existing furniture businesses. During our time in Cape Town, we also were able to take a boat out and visit Robben Island and learn about Mandela's time in prison. It was a truly moving experience since our guide was a former prisoner alongside Mandela during Apartheid. Everywhere we went we continued to soak in remarkable views of Cape Town, whether it was views of the city and Table Mountain from one of Cape Town's amazing wineries, or the cliffs and mountains as we drove to Africa's most southwestern point, the Cape of Good Hope.
Overall, this trip had an extremely positive impact for me. I not only had a chance to visit a new country and learn about a new culture, but I got to see how business was conducted in a different part of the world. At the same time, while everyone in business school may be concerned with fields of finance, consulting, marketing, etc., this trip was a good reminder of all of the other opportunities out there which help a country operate. On top of the different perspectives of the business world, the trip was also a great way to strengthen the bond I had with my classmates; it was great getting to know everyone so much better while exploring new parts of the world. We loved blasting off and having the time of our lives together!