Latinx Empowerment and Community Building
Unfortunately, Latinos and Latinx students lag many of their peers when it comes to degree attainment, especially for graduate degrees. That has left me feeling for the longest time as if I was navigating the Full-Time MBA journey on my own and was solely responsible for bringing more people like me to these same spaces.
Sure, MBA programs and corporations have made diversity a top priority and key initiative, but it doesn't necessarily help when day in and day out, on campus, I have had very few peers who I felt could really understand my journey and who I could identify with. Thankfully, however, last year on November 5-7, 2021, that changed when I had the opportunity to participate in the first-ever Latinx MBA Presidents Leadership Summit in Austin, Texas, organized by the Latinx MBA Association.
During the retreat, which was held at University of Texas at Austin and featured 31 student leaders across 19 programs, I had the exciting opportunity to network with like-minded Latinx MBA graduates and current students across other top 25 programs. In addition, we had the opportunity to collaboratively brainstorm opportunities for partnerships and how to address some of the challenges affecting our respective campuses.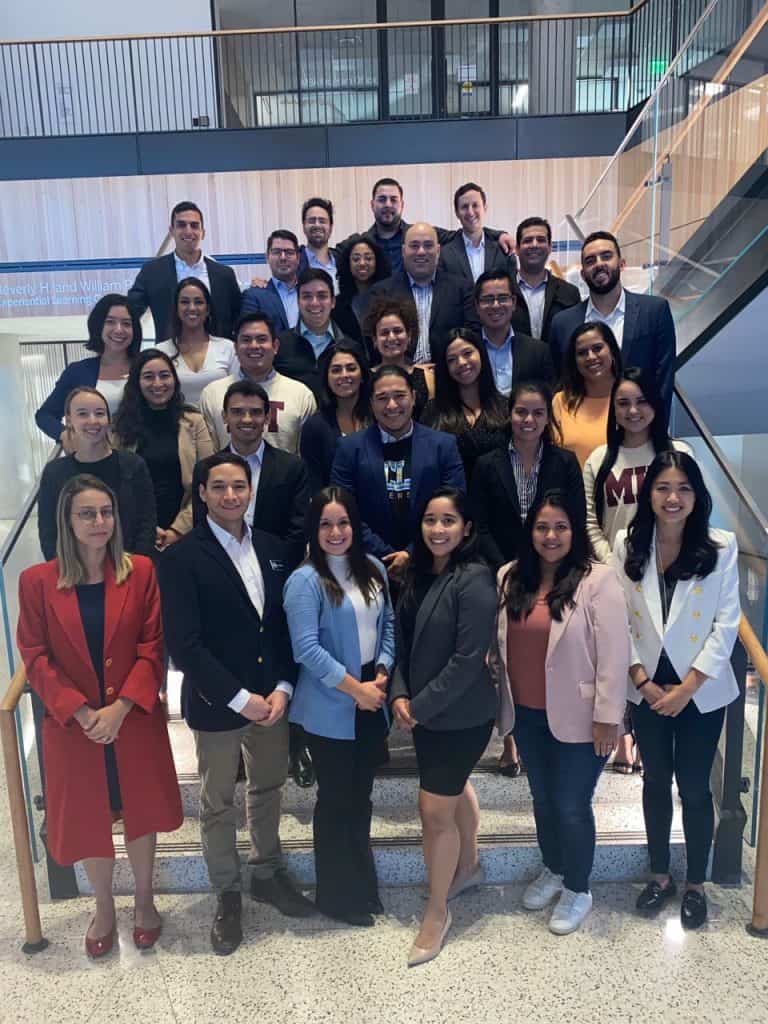 Ideation sessions were led by Latinx MBA Association Board Directors Andrew Mairena, Ivan Aragon, and Jessica Leon, and focused on building an inclusive Latinx community on campus, recruiting Latinx students, establishing a network of Latinx MBA leaders and alumni, and power mapping. Not only was this the first travel experience of my MBA, but it was also the first time I felt completely immersed in people and a culture where I felt understood, welcomed, and at home. It was so exciting meeting such successful people from similar walks of life and with similar visions for impact for the Latinx community, who are equally eager to succeed, and who have already started rolling up their sleeves to make meaningful change in their communities.
I left the event believing that I was not alone in feeling that I carried such a large burden to drive Latinx recruiting, retention and community building on my own campus, and that I had more tools and peers than I had ever imagined. Upon arriving in Atlanta after the three days in Austin, I was inspired and motivated, and felt confident that with my newfound hope and inspiration, paired with a wider network of peers and actionable items from our ideation sessions, I was ready to elevate the impact that I can have as an MBA campus leader of a Latinx group, and as an alumnus and Latinx professional.
I look forward to building the pipeline of next generation Latinx leadership to Atlanta and Goizueta Business School, and to being a pioneer for future Latinx MBA leaders.
About the Goizueta Latinx Business Association: The goal of the Goizueta Latinx Business Association is to bring together the Latinx community, and anyone interested in learning more about this culture. GLBA also promotes the legacy of our school's namesake, Roberto C. Goizueta, by providing a better understanding of the impact of the Latinx culture on U.S. businesses.
About the Latinx MBA Association: The Latinx MBA association is a 501(c)(3) non-profit that strives to develop, empower, and advance Latinx leaders in business in order to create positive economic change for the U.S. Latinx community.