More Than Just a Commodity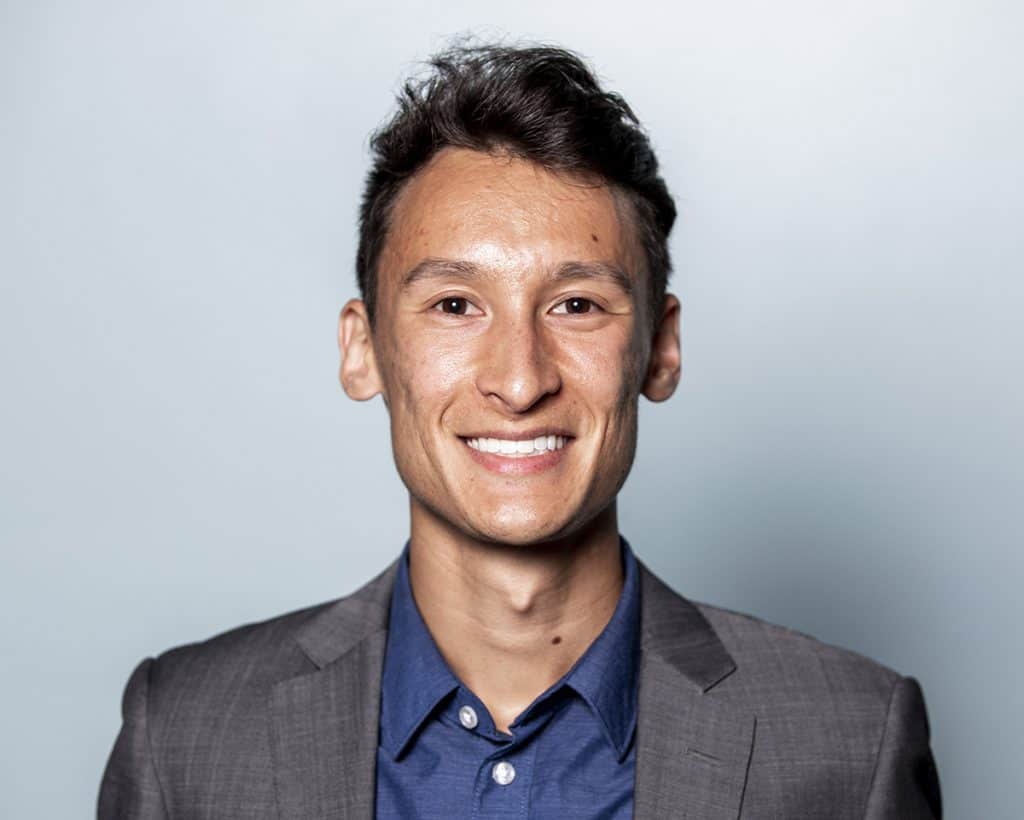 One of my goals as a Full-Time MBA student has been to fully lean into my interests and to say yes to all intriguing opportunities. That's why I jumped at the chance to join Professor Roberts in traveling to Guatemala for spring break – a profound learning experience that will leave a lasting impact on me both privately and professionally.
I had become interested in the Specialty Coffee Transaction Guide when I first applied to Goizueta Business School. The initiative, pioneered by Professor Roberts and the Business & Society Institute, aims to cultivate greater equity in the coffee trade by providing small producers in Latin America with pricing benchmarks that reflect the true value of their high-quality and differentiated beans.
As a casual coffee consumer with minimal prior knowledge of the industry, I was excited to see the origins of a product so ubiquitous in the United States that we take it for granted. I also looked forward to brushing up on my rusty Spanish skills and disconnecting from a busy semester at school.
Guatemala is known as the land of the eternal spring – and the weather didn't disappoint! We enjoyed beautiful sunny days and cool evenings during our stay in Antigua, a charming town situated beneath an impressive and formidable volcano. I couldn't have asked for a lovelier place to call home for a week.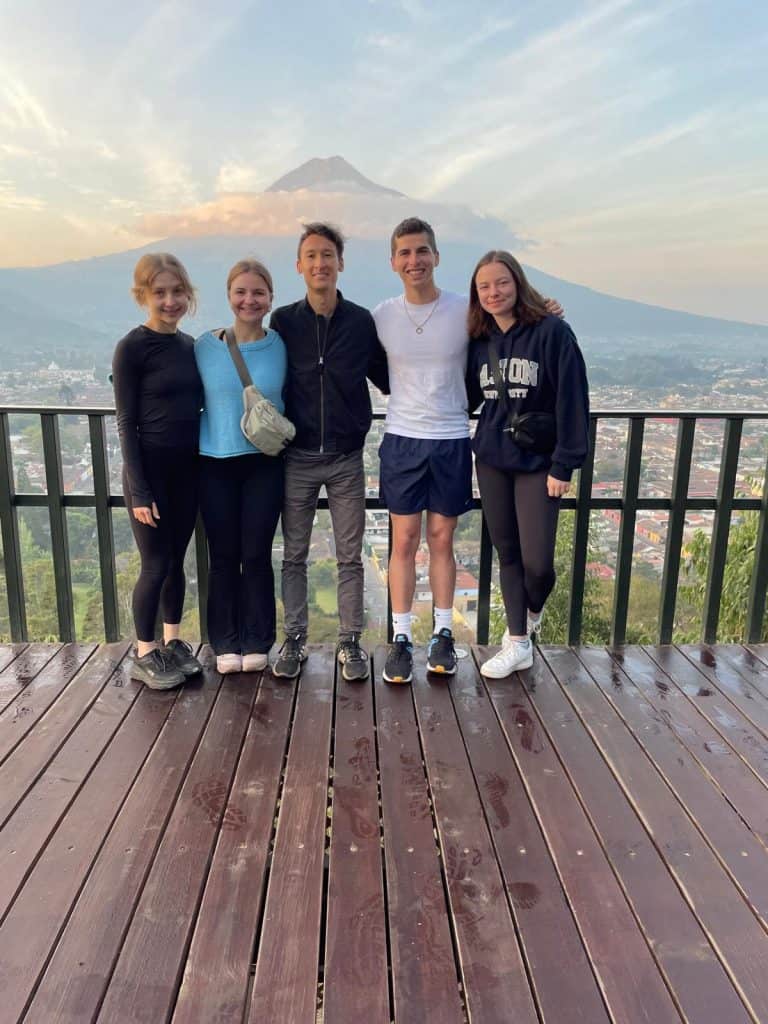 Each day was an adventure that left me exhausted yet eagerly anticipating what came next. We visited several small-scale coffee farms and met with local producers who spoke about their trade with great pride. It was fascinating to see the various growth stages of the coffee plant (it takes at least three years for a new tree to reach maturity) and the extensive labor required to harvest, process, and prepare the beans for sale. But this also revealed the deep inequity of the industry. Despite incurring most of the physical toll and financial risk of growing coffee, producers are largely forced to sell at global commodity prices that often don't even cover the cost of production. Their struggle is exacerbated by climate change, which has made the rainy season more unpredictable and accelerated the threat of a plant-killing fungus.
But there is hope thanks to local coffee collectives that help small-scale producers decouple their high-quality product from the whims of the global commodity market. Using tools like the Specialty Coffee Transaction Guide, they're better-equipped to sell directly to coffee retailers around the world while fetching a higher price that affords them a higher standard of living and the ability to make their businesses more climate resilient. Don Miguel, a farmer who gave us a tour of his property and who also served us a delicious traditional Guatemalan dinner, exemplified this by proudly showing us a detailed breakdown of his steps towards becoming carbon neutral.
Observing the incredibly hard work that goes into coffee production was an eye-opening and humbling experience. The challenge to improve the livelihoods of farmers while protecting the environment is steep, but I saw firsthand the dedication and perseverance of the people who strive to do so. Coffee is so much more than just a commodity. Behind every cup is someone's story, struggle, and accomplishment. I came away from this trip feeling empowered to be a more responsible consumer – not just of coffee but also other products for which the end-consumer is far removed from the source.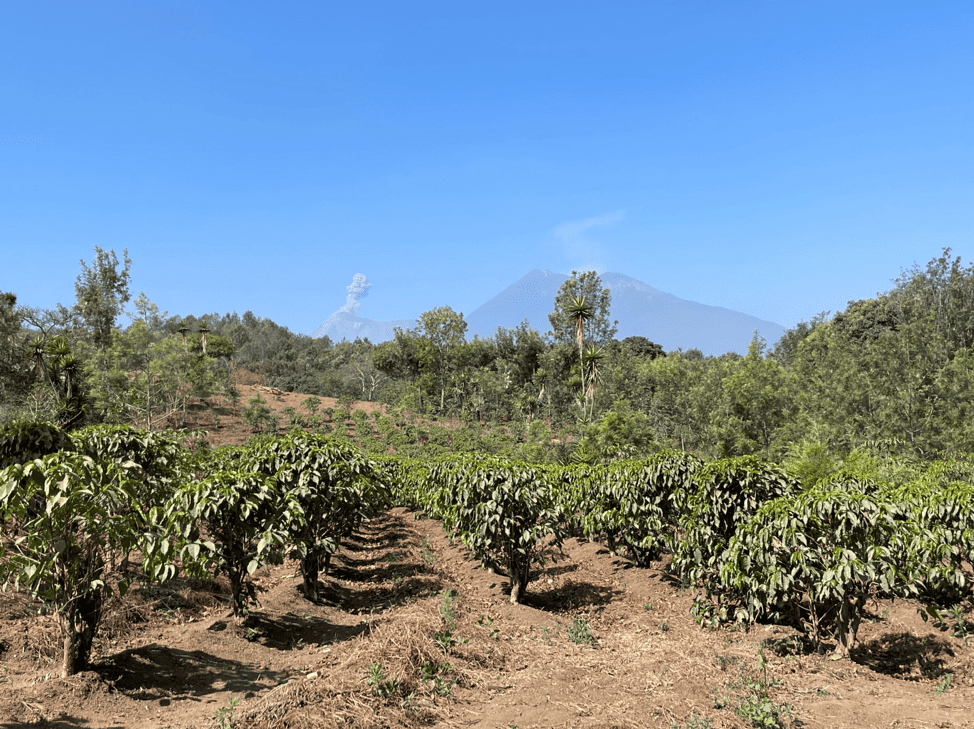 From a professional standpoint, visiting Guatemala reinforced my goal of pursuing a climate-focused career. I could hardly have imagined a better experiential learning opportunity during my MBA journey.
Other highlights of the trip:
Visiting a Rainforest Alliance-certified coffee farm to see how conservation and sustainable practices can be beneficial to high-yield production.
Observing the vibrant festivities for Semana Santa (Holy Week), which happened to take place in Antigua during our stay.
Enjoying the wonderful home-cooked meals served by our various hosts.
Doing a scavenger hunt that involved taking selfies at coffee shops all over Antigua.
Summitting a 13,000-foot volcano for an other-worldly view of another volcano.
Dinner every evening with the crew. The small size of the group was ideal for having great conversations.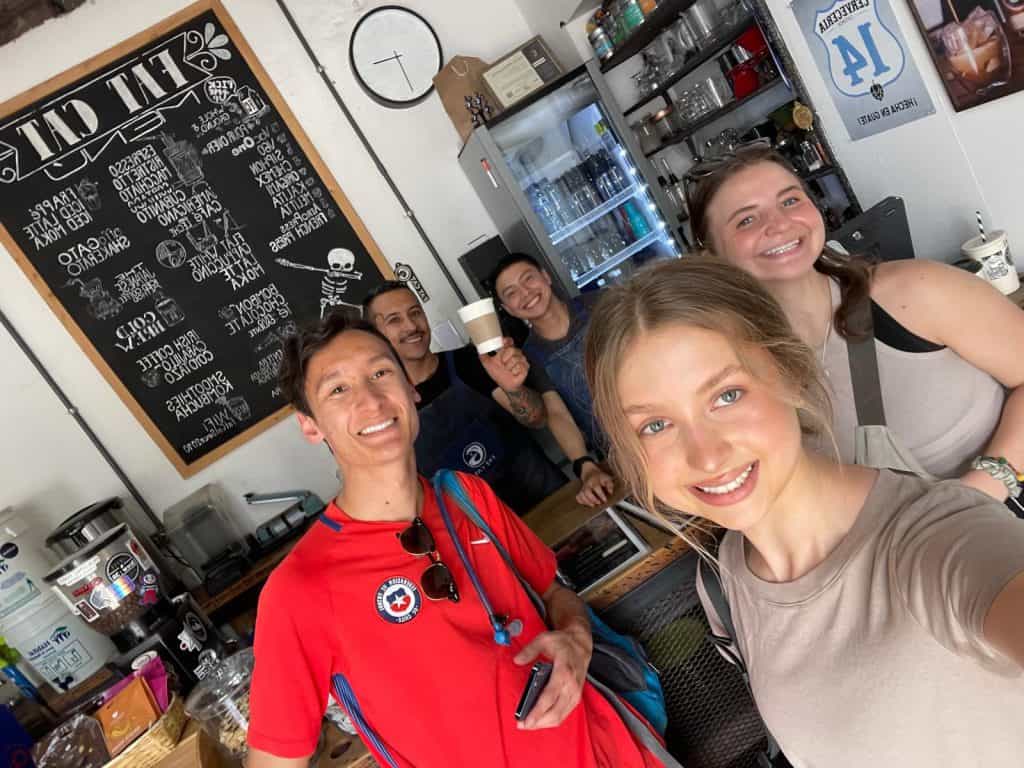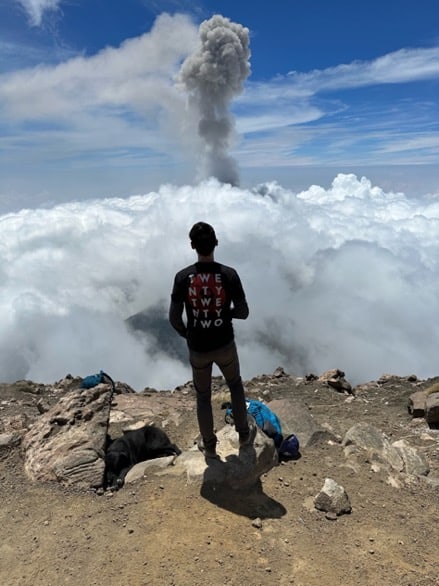 Want to learn more about the $102 billion global coffee industry and who reaps the financial rewards? Professor Peter Roberts explains it all in "What Goes into Your Cup of Coffee?" on the Goizueta Effect podcast.
Interested in exploring Full-Time MBA opportunities? Learn more about Goizueta's Full-Time MBA program.