Recruiting season kicks off at fall diversity conferences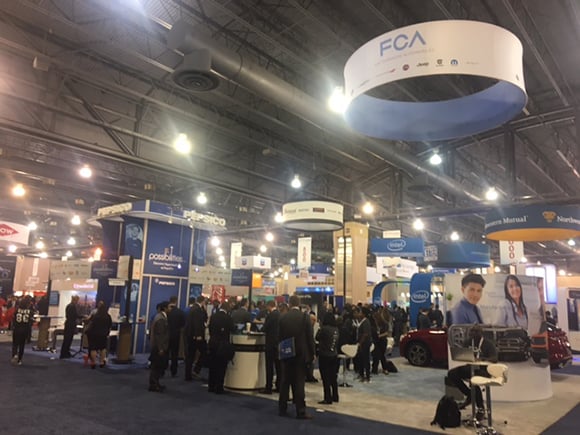 Happy October! Now that the fall semester has started, recruiting season is in full swing here at Goizueta. With company presentations, on-campus interviews, diversity conferences and career treks happening throughout the semester, the job search process is the first thing on many GBS students' minds.
One important recruiting event that takes place early in the fall semester is the National Black MBA Association and Prospanica Annual Conference and Exhibition. The conference provides opportunities for MBA students to connect with representatives from hundreds of companies who are looking for candidates to fill both internships and full-time positions.
Connections
What I love about this conference is that it's a great chance to make lots of connections in a short amount of time — the exhibition lasts only two days, and most students are able to connect with several companies during that time. I received my internship offer last year at the conference, so it was definitely a fantastic networking opportunity for me.
I also love that Emory provides a strong support system for MBA students to help us succeed at the conference. The weeks leading up to the event are filled with mock interviews, career coaching and even a mock exhibition to help us become comfortable in the diversity conference setting. Our Career Management Center also reserves a booth for us during the exhibition so that we have a place to relax and chat, which makes a big difference during the long conference days — it's always nice to get a pep talk from your fellow students when you're about to head into an interview.

A Quick Break
Even though it's early in the year, this conference is an outstanding opportunity for all students who are looking for internships or full-time jobs. The 2018 conference will take place September 25-29 in Detroit, so mark your calendar now!