Semester Series: Sumeet Sinha – GBS Technology Trek Part 2: San Francisco and Bay Area
What an opportunity! This is the second part of the tech trek, and we are covering companies through Silicon Valley. Two days of visiting companies, meeting alums, discussing their work experience and life after B school. Overall it was an exciting experience and I even had some time to catch up with friends and family. Life's little bonuses, you see.
So which companies are there to visit it Bay Area? Let's Google it! Or wait, we can go to Google in person. We did! The Mountain View campus of Google is amazing. "Googleplex" as it's called; is not only energy efficient but also breathtaking. Google maintains its 'cool' quotient with colorful bikes lying around on campus. And, what we saw only tips the iceberg I'm sure.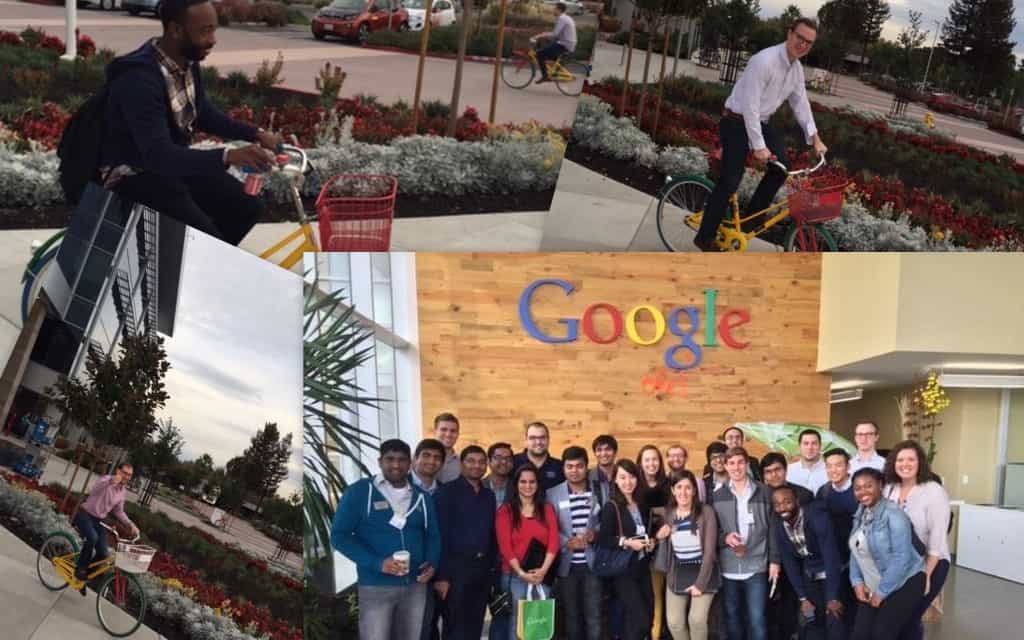 After meeting alums and having a healthy discussion with alums at Google, our next stop was Shutterfly. Even though they've been around since 2006 they're still climbing up the growth ladder rapidly. The air was charged with positivity at their office. Loved it.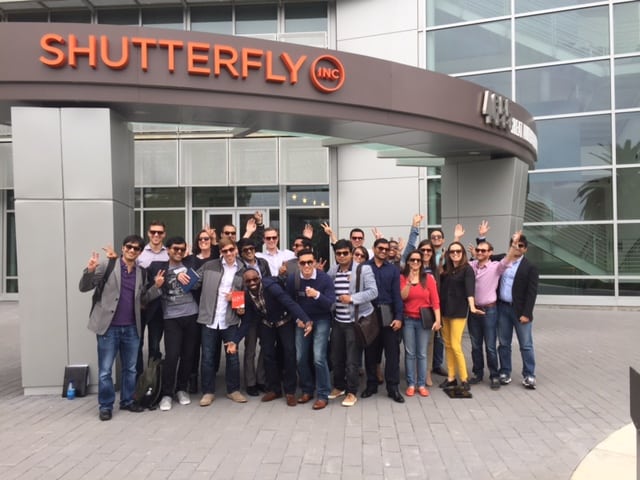 Airbnb rounded day one out. These guys are to hotels what Uber has been to cabs. I was thankful to be able to visit another game changer. Their HQ was all about style. It has to be one of the most well decorated offices in the valley. They not only provide their employees a great office space to work, they also provide their customers with the best accommodations. I can testify that because I stayed at an AirBnb accommodation myself.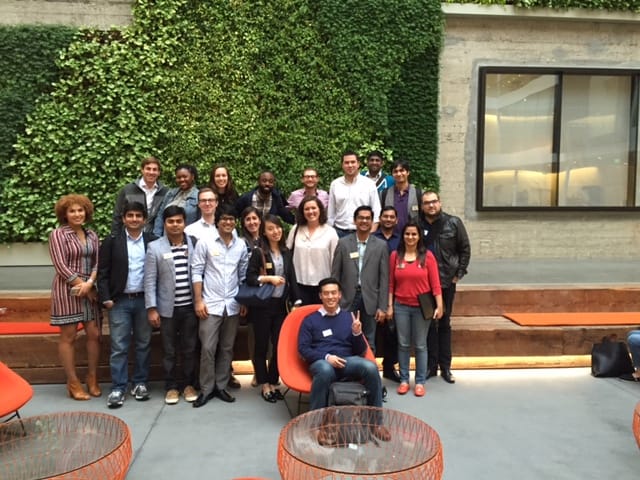 Day two boasted the likes of eBay. Their office struck me as very festive. It seemed like it would be a genuinely fun place to work. Maybe it's just me but I felt like I physically walked into their website. Nobody was juggling packages though. Bummer.
HP, the big daddy of Silicon Valley, was next up. I was impressed most by their efficiency. Every employee we met and interacted with knew exactly what he or she was supposed to be doing. I think every day working there would be like continuing education. HP had special gifts for Emory students: Varun Singh received a laptop and Amy High received an HP tablet for asking insightful questions. Undoubtedly, HP encourages people to ask difficult questions, and it speaks volumes about their culture!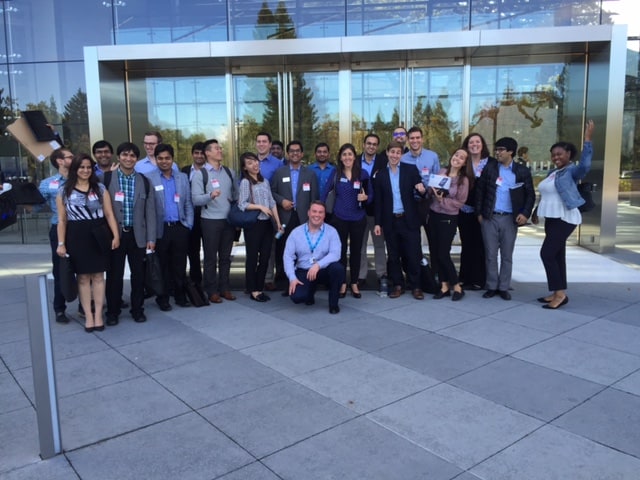 Plug and Play left a lasting impression on me. If anyone is inclined towards entrepreneurship this might be the favorite incubator in California. They give "the perfect launchpad" for any startup. They had pretty famous names on their wall of fame and have had a fair share of success stories in the startup world.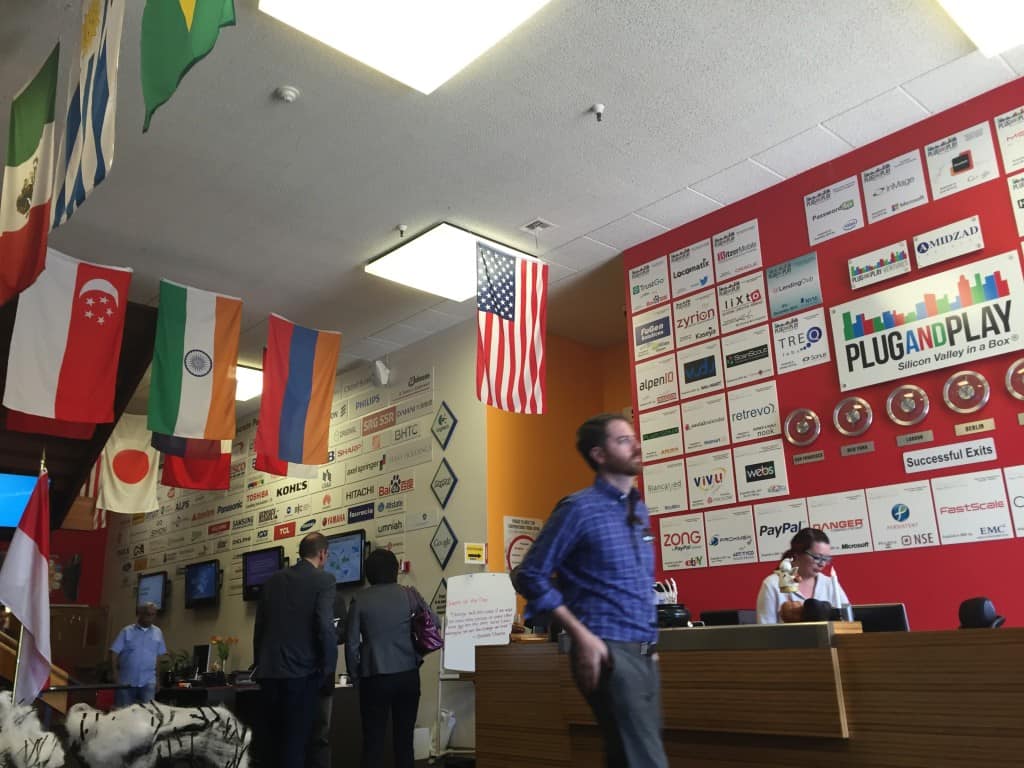 Before winding up San Fran trip, we had a dinner for students and alums in SF downtown. Dinner with the alums that night was a great networking opportunity. It was an opportunity to learn about the experience of those who went ahead of us and are making waves in the valley already. The food was good too. What more can a college kid ask for?
"I really enjoyed the Airbnb visit where I was able to see the life-size Obama O's, Do the Right Thing Way and speak to MBA's who were able to network their way into an internship then a full time role at Airbnb"- Lauren Dawson, first year MBA student, on her experience during the trek.
Thinking about the monster line up of headquarters I've visited makes me believe the days of assignment loaded nights were well worth it. On top of it all I get to network with alums that might be my future colleagues, maybe at one of the companies I visited. Cross your fingers for me. Whatever I thought about Silicon Valley, I'm glad to say everything seems true. I could get used to this, I'd love being here. I'm sold. Sign me up.