Veteran Spotlight: Matthew Mastriforte 22MBA, Surface Warfare Officer, US Navy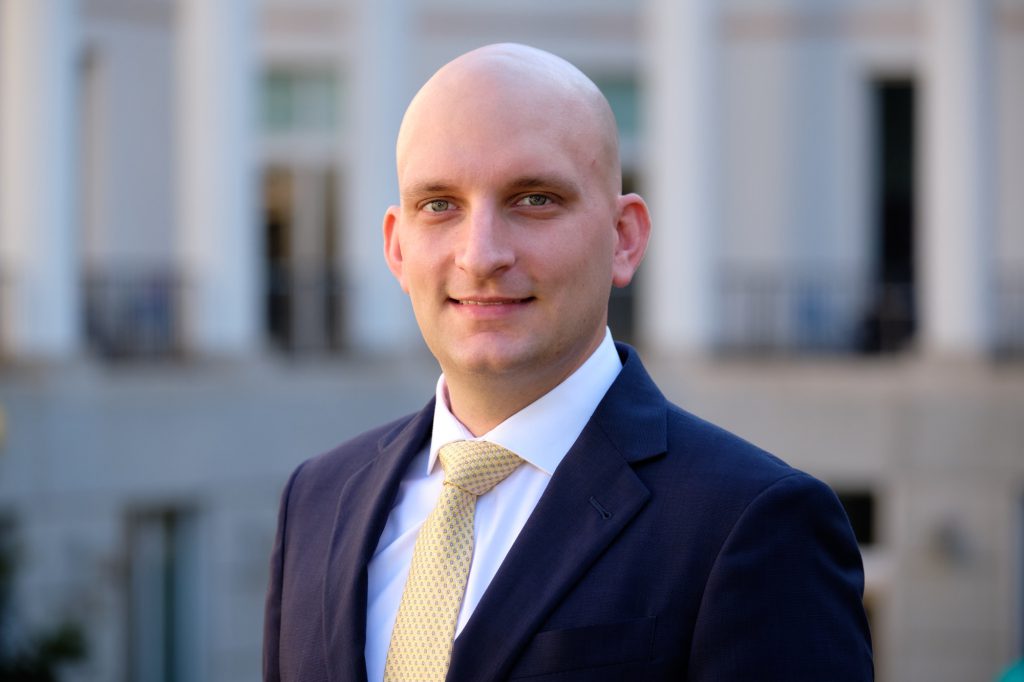 Background: I am originally from Canton, Georgia, and completed my B.A. in History from Kennesaw State University. Following graduation, I received my commission from the US Navy's Officer Candidate School, spending five years as an active-duty Surface Warfare Officer. My role was very similar to that of a traditional mariner; I drove and navigated our warships around the world, deploying three times (while visiting 25+ countries). In 2020, I transitioned to the Navy Reserve with the intention of pivoting into the private sector.
Why Goizueta: Witnessing the transformation of Atlanta over the last 10 years, I knew without a doubt this is where I wanted to begin my next professional chapter. Rather than moving to a small college town for two years (and then move again), having the opportunity to attend a top-ranked business school already in my desired location was a slam-dunk! Veteran inclusion was also a huge factor in my decision; after having several conversations with current Veteran students at Goizueta throughout my application process, it became obvious Emory University was the perfect fit.
Career Goals: Similar to other communities, Surface Warfare Officers are trained to be "generalist" managers during our time in service. We're constantly transferring into new roles across multiple departments throughout the ship, allowing us to develop a well-rounded perspective as military leaders. I wanted this same type of experience in the private sector, which is why I ultimately chose to pursue a career in management consulting. After a busy recruiting season, I could not be more excited to start at Accenture later this year!
Hobbies/Other Interests: I am a grief-stricken Atlanta sports fan, though the recent championships by the Braves and Dawgs have given me a dangerous sense of hope. Otherwise, I have become very passionate assisting other Veterans transition from active duty and volunteer with the non-profit "Service-to-School," editing admission essays and resumes for Veteran applicants.
Check out more Veteran spotlights and learn more about Goizueta Business School's MBA program for Veterans.