Atlanta's Music Midtown offers great escape for MBA students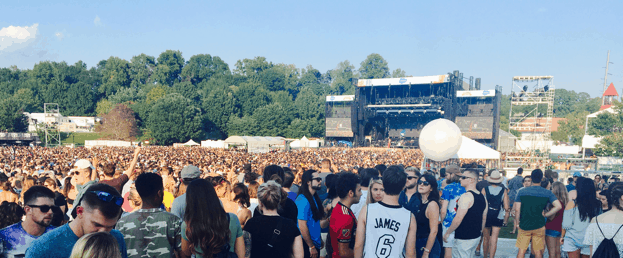 Sunshine, tunes, friends and cold beer — pretty much everything an Atlanta graduate student needs to check the box for a Saturday (and maybe even Sunday) well spent! I knew, of course, that Music Midtown would live up to its reputation for great bands and a laid-back vibe, but this might have been the best production I have seen to-date. There is something about the Atlanta community during these massive events that lights up the whole city. Everyone, both festival goers and non-goers celebrate and enjoy, one way or another. Now, I realize there is controversy regarding the park and the tourism during this weekend, but I am going to go with a cup-half-full approach and recognize what went great.
Thousands of people gathered together to experience the joy and power of live music. Atlanta's Music Midtown has continued to bring the masses into our beautiful Piedmont Park and has never failed to be a show to remember. This year, three of my oldest friends traveled down from Boston to join some fellow MBAs and experience the fun with me. We walked into the gates and immediately smelled the tacos, Southern fare and other delicious snack items that lined the sidewalk connecting one side of the park to the other. There was no lack of food and beverage stalls — something for everyone, similar to Ponce City Market and Krog Market, but outside. Flower crowns, old-school band T-shirts and neon lights completed the perfect festival panorama.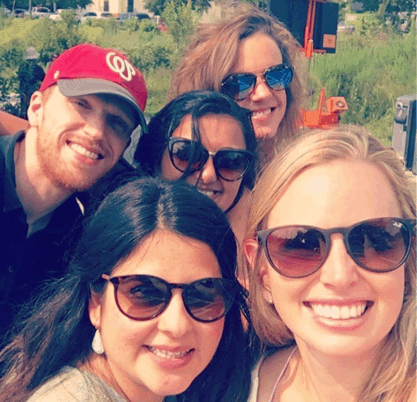 Atlanta is a city known for its restaurant scene, vibrant culture and unique art; from Cabbagetown to Decatur to Midtown, the arts are alive and celebrated. Ever since I moved here to start Emory, there has been no lack of events and festivals of all shapes and sizes. Music Midtown served as a great first event for the classes of 2018 and 2019 to experience together. Goizueta's students from all parts of the city came to enjoy, sing and dance with the artists featured this year. Some of the best acts according to our classmates? Dua Lipa, Bruno Mars, Blink 182, Mumford and Sons, and Tove Lo ranked among the highest. I'm sure Bruno's band would appreciate the shout out — I have never experienced such coordination; they even harmonized with the fireworks throughout the show! That's right, I said there were fireworks. I know I will enjoy my newest Spotify playlists, complete with all of the best songs from this year. Here's to looking forward to next year's line-up.
"Music is not math. It's science. You keep mixing the stuff up until it blows up on you, or it becomes this incredible potion," Bruno Mars.