Capitalizing on concentration, elective courses key to success at Goizueta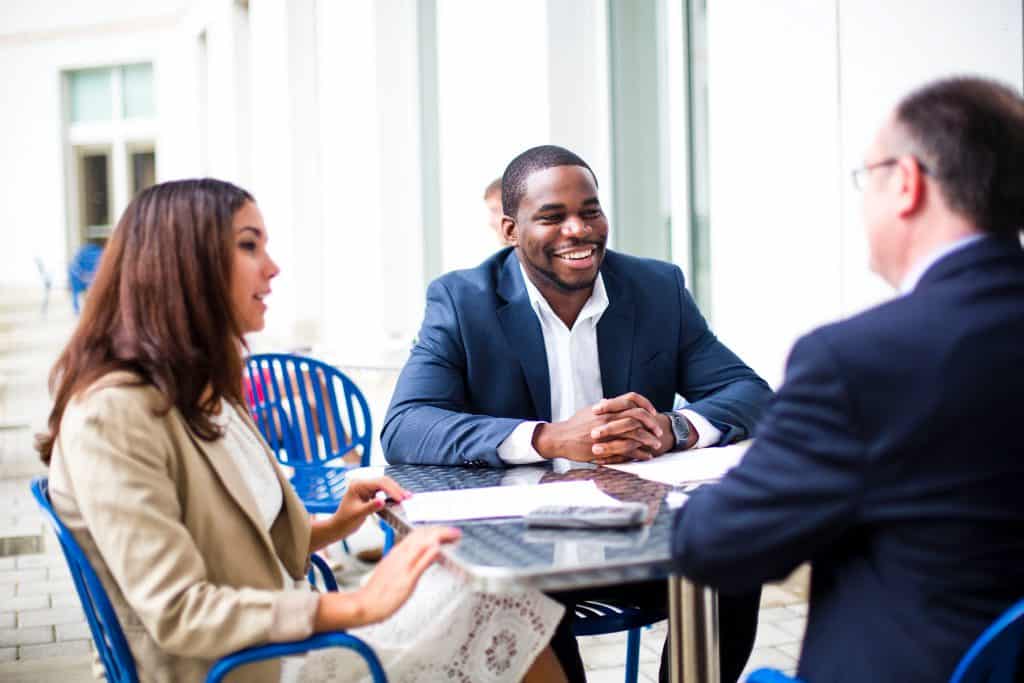 Every time someone mentions how much time there is left in school, I have to do a double-take. Does it always take me by surprise? Yes. Do I feel like I've learned what I've come here to do? I suppose that all depends on how well I can execute in my post-grad job with Delta Air Lines! But in actuality, I feel like concentrating in finance at Goizueta has prepared me well for my post-MBA career and has helped provide me the tools and skills I'll need to succeed.
Coming into school, I knew I wanted to pursue a finance-oriented career, so it only made sense to concentrate in finance. A concentration — is that sort of like a minor degree you get from undergraduate studies? Not really…a concentration is more of a guideline of what courses to take depending on what you want to do after business school (there is no designation on your degree as to which concentrations you had). Not having a finance background, I knew I had to take as much coursework in the field as possible to build up the foundation to practice finance successfully, and I did just that.
At Goizueta, you take your core business school courses in the first semester. After that, it's completely up to us to choose our schedules as we see fit for the most part. For the second semester in my first year and first semester in my second year (say that five times fast!), I took all finance classes to build up my finance repertoire. This included courses such as my IMPACT elective, Strategic Valuation, where we learned how to value a startup company and suggest a course of action to maximize that valuation. One of my other favorite classes was Investment Banking. Now, I'll be working in corporate finance at Delta Air Lines following graduation, but this class was still valuable for learning finance skills. Investment banking techniques can be used in a corporate finance setting, and taking finance work and translating it into useful presentations is valuable no matter what field you're in. I also took courses in Financial Statement Analysis and Managerial Accounting, both of which I felt would help me make smart decisions in a Fortune 500 corporation.
While the middle of my time at school was mostly finance classes, I decided to end my time by diversifying a bit. During my summer internship with Delta, my role included a lot of forecasting revenue and expenses. In fact, many valuation techniques in finance require forecasts, so with all this talk about the importance of forecasting, I decided to take a class specifically on Forecasting and Predictive Analytics. Whether it's putting together a valuation model or predicting costs, this class has done a good job of allowing me to understand data better which is becoming so important these days. At the same time, I know how competitive the airline industry is, so it's important for a brand to be able to differentiate itself. This is why I also took a course called Product & Brand Management. Finally, I also wanted to improve my own personal knowledge and learn about investing, so I took Applied Investment Management (and wrote a blog about it too!). While it's still technically a finance class, taking it was to broaden my own personal finance knowledge and not as part of my preparation for my future at Delta.
All in all, I feel like I'm quite satisfied with the classes I have taken at Goizueta. As a career switcher, I feel like I've had enough coursework to build my foundation in finance while also taking some non-finance classes that will also be important. I think one thing I would do if it was earlier in my school career (and recommend to returning and future Goizueta students!) is to try and think more holistically and anticipate what nontechnical courses would be useful. Had I had a finance background before school, I think I would probably have taken more analytics and marketing courses to round out my degree, but it was useful to cover so many topics since I hadn't been exposed to them before. Regardless, the number of available classes is vast, and Goizueta has plenty to offer everyone whether it's for career prep, personal interest or just getting credits!