Engaging in activities outside classroom can customize MBA experience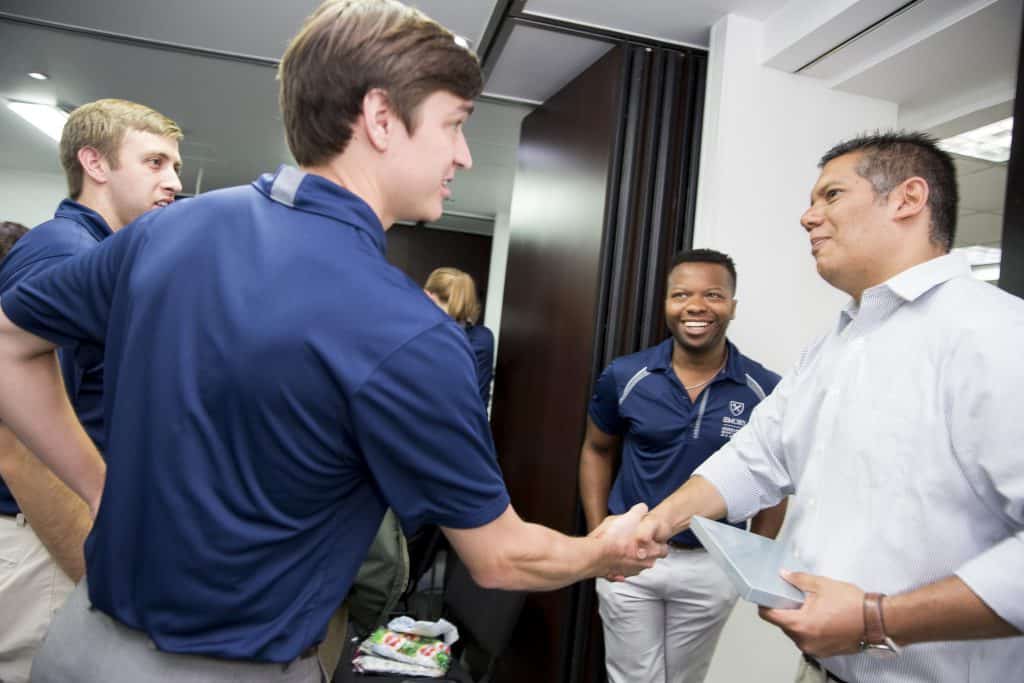 It is true that much of your time as an MBA is spent studying for exams, meeting with project groups and preparing for interviews. However, what truly completes the MBA experience is the extracurricular and social activities in which you can engage. From participating in the Goizueta Sports Olympics to competing on a National Venture Capital Case Competition, there will be more opportunities to get involved than one has time for.
Here are my top three activities:
A big highlight of my first year as an MBA was participating on a National Case Competition, hosted by a top five management consulting firm. In a team of four students, I got the chance to work on a real-world case in the sports media industry and present a solution in front of seasoned consultants. This experience particularly stood out because, almost seamlessly, I could see how much my analytical and presentation skills had improved across my first six months as an MBA. I had never had so much fun thinking of innovative ways to spark growth in the sports media industry. Sure, my team did not win the competition, but we had a strong showing and a lot of fun putting our skills into practice in a high-pressure and high-reward setting.
Stepping away from career-related activities, a second highlight has been my involvement as a Goizueta MBA Admissions representative, especially for Latino/Diverse candidates. Across my two years at GBS, I have connected with over 20 prospective students from diverse backgrounds to discuss any and all questions about a Goizueta MBA. What I've enjoyed the most about our chats is the opportunity to assist other students with the same life-changing decision I made about obtaining an MBA. By explaining my decision-making progress, career goals and even fear of change, I hope I've helped others make the unique decision to pursue an MBA. Moreover, my favorite part has been to meet some of the voices on the phone in person once they do decide to join Goizueta.
Lastly, I would like to finish by talking about the best party I've attended at Goizueta. The Goizueta Latino Business Association hosts a happy hour and party every year, both aimed at celebrating Latino culture and heritage. Last year, I got the chance to share typical Cuban food and salsa dancing with classmates from all over the world. We even had a salsa teacher give a short lesson during happy hour! It was truly rewarding to see classmates genuinely interested in learning about a different culture. "Culture-sharing" events are also organized by student groups from Japan, China and India, etc. As I mentioned, an MBA student can truly customize his or her experience. I hope sharing mine gives you a good preview of what your MBA experience will be!