Goizueta Golfs…A Lot
"It's good sportsmanship to not pick up lost golf balls while they are still rolling"- Mark Twain
MBAs are generally competitive. One does not leave his or her job for a year (or two) if they aren't confident that they can find a position in the field of their choice upon graduation. That competition manifests itself in many ways. For example, several classmates won the IM basketball title two years in a row. It helps having teammates who played basketball in college! I prefer a different form of competition: golf. Every year the Golf Club organizes a tournament for students. This year, they combined the golf tournament with an alumni event on a beautiful Friday in April. While everyone was friendly eating Chik-Fil-A biscuits on the way to the golf course, the competition started in earnest when we arrived.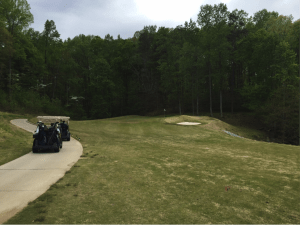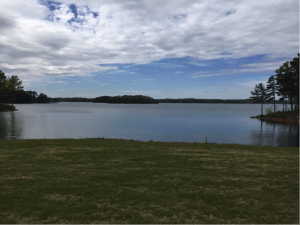 All of the teams had a great time playing against the backdrop of Lake Lanier. There are three reasons why golf at Goizueta is a blast:
It sets you up for future networking opportunities– When you are playing four to six hours of golf with a person, you inevitably have to talk. Over the course of the day, and several beverages, you get to know your playing partner beyond just their name or job. There is a quote that golf doesn't build character; it reveals it. I couldn't agree more. While I did not have the chance to play with an alum during this tournament, I have played with several of my classmates and their disposition on the golf course is a fairly accurate reflection of their personality. Regardless of your interactions, you are expanding your network during these type of events. I hope to continue this tradition of playing with my future colleagues when I re-enter the work force.
The weather is awesome year round– Has anyone mentioned how awesome the weather in Georgia is? While I applied to schools in the Northeast and Midwest, I do not regret attending school in the Southeast where winter lasts 4-6 weeks. The few times it has snowed or been excessively cold in Georgia, I've been out of the country studying for school. Fall lasts through December and spring starts in February. This abbreviated winter allows one to take advantage of outdoor activities almost every week of the year.
There are always chances to play– Beyond the tournament organized by the school, there are a number of courses within 30 minutes of campus. If you're interested in playing golf, there is a wide range of courses. Especially when you finish class, you have all the time in the world to explore different courses in the metropolitan area and I'm betting one of your classmates wouldn't mind exploring with you.