One Last Formal
This April, the Graduate Business Association organized the last formal for the Class of 2016. Consider this the equivalent of business school "prom". The group I was with treated it as such with a large dinner at Melting Pot before walking to the Egyptian Ballroom at Fox Theatre.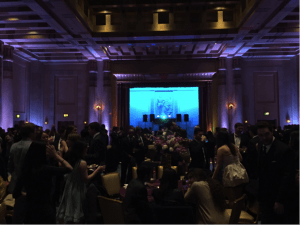 The Fox Theatre is an Atlanta landmark that has several ballrooms that can host events as well as a large theatre for different entertainment purposes. As part of Club 16, an effort to increase engagement between the class and the various locations of Atlanta, students are encouraged to attend the Fox Theatre for a show. While there was no band or comedian, all of us put on a show whether it was dancing or gambling. In an effort to integrate the different programs, the weekend and evening MBA programs were also invited to the event. The full time program doesn't always see the other programs, due to the differences in schedules, unless they are in the same night classes.
When you assemble all of the MBAs at Goizueta, however, you realize how big your future alumni network will be upon graduation. The small community of our business school means that even though you might not have had a class or been in the same program as an individual, you can still reach out for their help in the future. I'm proud to know that the diversity of the programs here will enhance my network after I restart my career later this year.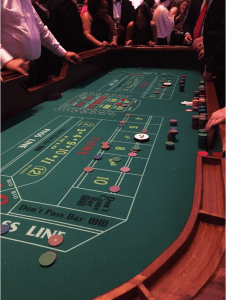 When we arrived, the room was already packed with people playing poker, craps, or blackjack. Admittedly, I am a terrible gambler. Yet it is easier to gamble with money that isn't your own with zero consequences. At a school full of heavily analytical personalities, the casino could not keep up with the amount of money made by my classmates. At one point, the organizer of the event approached our VP of Student Activities to suggest that they change the prize system because people were winning more than they expected!
If they weren't gambling fake money, the DJ was playing an awesome collection of 90's throwback songs that brought many of us back to middle/high school. The night didn't end when our time ran out at the Fox Theatre. The central location of the venue in Midtown Atlanta allowed people to go wherever they wanted after the last song. Some of us went to the Virginia Highland, some stayed in the Midtown area to continue dancing, and others spread out across the city to take advantage of all that it has to offer. No matter who you are, you can find a neighborhood that suits your going out preference. Even though this was my last "prom", I won't forget how much I had with my new found business school friends!