VOICE OF GOIZUETA STUDENT CLUB SERIES: MBA reflections after the core semester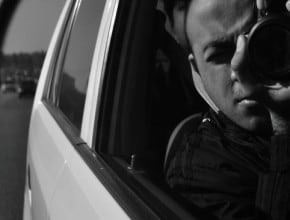 I write this, at the end of a well-deserved break. Three months of the first semester and the entire class learnt what Dean Brian meant by "Soaring with the eagles".
Having spent 5 years in consulting in India, I thought it was about time I got a business degree. I spoke to my mentors and took the plunge. The entire process of application building started and I applied to schools primarily known well in the consulting world. It was a tough time, I was taking the GMAT in one city, and filing my applications to each school from another one, and interviewing in the next. Within my limited number of applications Emory was on the top. Firstly because of the intimate environment that helps build a strong community. And also because it was in Atlanta, not just from the perspective of Atlanta being a large city with large corporations headquartered here, but also because of its "small town" charm; tree lined roads, brilliant small joints, and wonderful people. I knew this would be home for at least 2 years to come, why not take up one of the best cities to live in.
Now that I am here, I don't regret my decision one bit. From the start the first semester was intense; with rigor being a very visible core value. The term started with team building activities at the Camp Twin Lakes where we were challenged to push our limits and expected to get comfortable with our new teams. My team consists of dynamic individuals with various backgrounds who bring a lot to the table for each of our class projects. The subjects in the first semester are essentials required to build a fundamental platform for the rest of the two years. The class consisting of 40 odd percent international students is global in every sense of the word and represents a plethora of work and life experiences that become evident during class discussions. The faculty is wonderfully supportive and helpful; and being a small school, they remember your names which always is a great feeling for someone who has come from a large undergraduate school. While the academics are a part of life, so is fun; with KEGS ( a social event built around a beer and friends) every Thursday , and other activities promoted by the student body and program office to help students and especially international students acclimatize to the new environment.
Having said all of this, I must say that Emory carries a huge brand in the perspective of the recruiters. We have already had several visits and networking activities with major consulting firms and other organizations. And a sizable part of the class has landed internships for the summer.
Overall in the past three months I have learnt much more than books can teach and my abilities to work with teams and individuals continues to improve as we head into the last phase of the first semester.
Though it grows colder in Atlanta, the sun always comes out.