My Summer in Venture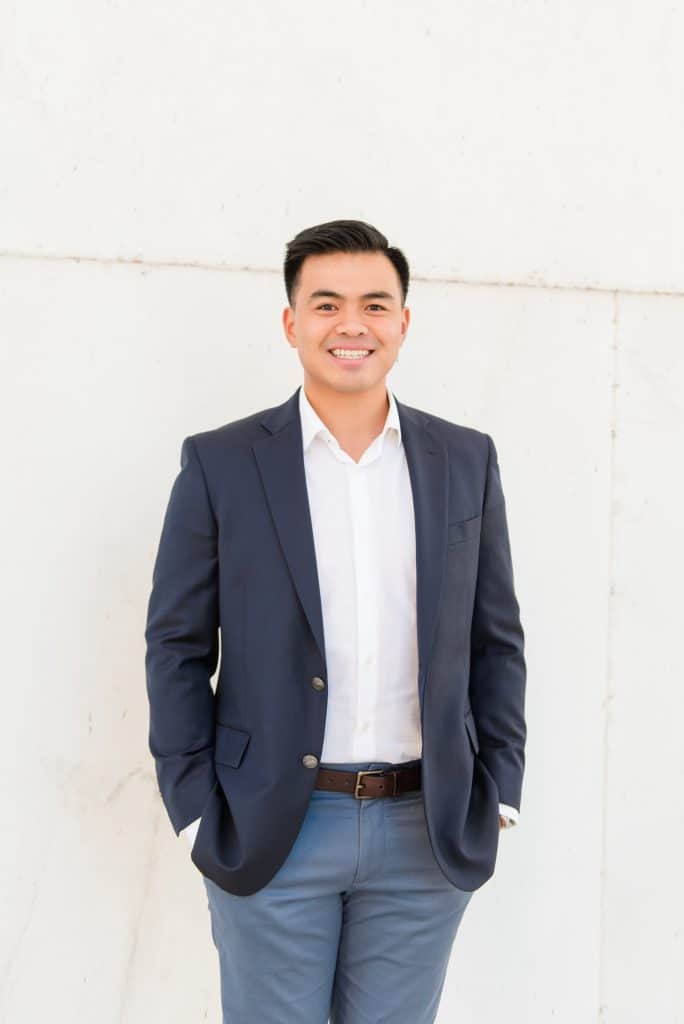 In the summer of 2022, I entered the world of venture capital as a Summer Fellow at Fin Capital in New York City. Keep reading to learn about my journey to venture, four key lessons, and some extra musings. Before we jump in, here is a bit of background on myself.
Background
I spent my early years growing up in Hong Kong, attended boarding school in Australia, and made my way to the United States for undergrad. After graduation, I began my professional career at Promontory Financial Group in Washington, D.C. Promontory provided me the incredible opportunity to work and solve a wide range of diverse business problems and make an impact in the financial services space, all while building my own skill set and making connections with some incredibly smart and driven colleagues and clients. Throughout my time there, I worked with top US megabanks, European financial services companies, Fortune 100 diversified financial services companies, regional banks, mortgage servicers, digital assets banks, and FinTechs.
When IBM acquired Promontory in 2017, I gained exposure working with the IBM Watson team, helping banks develop customer complaints analytics and tools. As a Principal, I joined the FinTech and Digital Assets Team, advising the first federally chartered digital assets bank following a series of OCC interpretive letters to allow for such activities.
Going to Goizueta Business School to receive my MBA in the Full-Time MBA program was the next step in my journey to marry my consulting experience in financial services with a business toolkit. While my initial goal was to recruit for a FinTech product or strategy role, I deferred for a year due to COVID-19 and reconsidered my career path following conversations with alumni and current students. Which is how I ended up in an office across from Bryant Park in NYC for 11 weeks over the summer. (Stay tuned for a separate post on my Alice-like journey into the venture capital rabbit role!)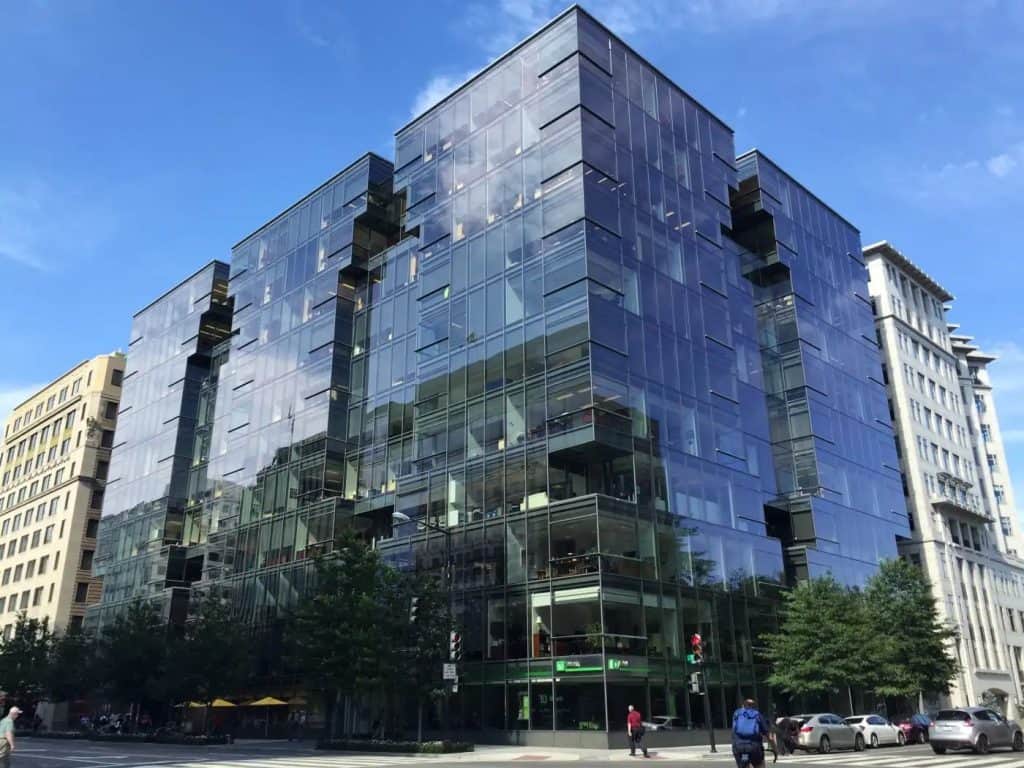 Fin Capital
Fin Capital is an asset management firm investing full lifecycle in FinTech and adjacent verticals in B2B enterprise SaaS companies principally in the US and UK-EU, and selectively in LatAm, Israel, and Canada. Fin has three primary investment vehicles: pre-seed (Regatta, checks of $100K-$1M), early-stage defined as seed to Series B (Flagship, checks of $1–10M), and growth defined as Series C+ (Horizons, checks of $25–50M+). Fin also has a SPAC in the market (Constellation). Within FinTech B2B SaaS, Fin invests in six primary thesis areas: Embedded finance, Asset Management & Capital Markets, CFO Tech Stack, Enterprise Blockchain, InsurTech, and Infrastructure/Enabling Technology. Fin also looks at opportunistic companies. You can learn more about Fin on their website, here.
What I did over the summer
I was fully immersed into the team with my fellow Fellows and acted as a full-time associate. I was aligned to the Flagship fund and my responsibilities largely fell within three areas: sourcing, due diligence and investment execution, and portfolio company and operating support. Lastly, a summer internship would not be complete without special projects.
Although no two days were the same, my day-to-day typically looked like:
Writing investment memos
Taking founder calls
Performing market research
Evaluating startups and digging into data rooms
Assisting internal projects and portcos
Attending industry events (aka free drinks)
Now onto the four key lessons I learned.
1.) Prioritize an in-depth understanding the firm's thesis and market landscape
This technically began in earnest during the interview process, as I researched the firm and portfolio companies, but became more nuanced once I stepped foot in the office my first day. Prior to the internshi, I understood conceptually what each of the six thesis areas represented separately — for example, Embedded Finance captures business models that allow FinTechs, banks, and others to efficiently embed financial products (e.g., payments, lending). But this takes on a different meaning when you understand how each of the six thesis areas and sub-theses categories fit within the bigger picture of the firm. Embedded Finance not only captures business models to embed financial products, but plays a role in banking-as-a-service (BaaS), lending-as-a-service, and embedded payments.
Along with the other Fellows, we developed a thesis map of all portfolio companies, pipeline companies, and market comparable companies to help Fin understand their opportunities and which areas to focus their time. This valuable exercise not only laid out where each company fit within Fin's broader thesis, but informed how Fin should define each thesis and sub-thesis. We leveraged many publicly available FinTech market maps (e.g., CB Insights, FT Partners) to guide our thinking on market comparable companies. Fin's ultimate goal is to pick category winners, and having all of the portfolio, pipeline, and market comparable companies organized in a coherent manner, the team can better assess and make decisions.
2.) Always add value
A venture capital check is a commodity. Capital is a commodity. For a VC firm to differentiate itself in the market and win the best deals, it must simply add more value than the next check, hence the term, "smart money."
Fin adds value in numerous ways:
Operators with deep corporate and status leadership experience.
As B2B investors, Fin's LP base and network act as a distribution network for FinTech startups.
Platform Team with Head of Value and Head of Corporate Development. Fin built a Platform team with a Head of Value and Head of Corporate Development to assist startups with business development, partnership formation, GTM strategy, capital formation, M&A, and exit planning. (Think of this team serving as an in-house investment bank).
Lighthouse. This proprietary platform developed by Fin to serve both founders and LPs, allows founders to utilize the platform to find connections (BD and co-investors), submit requests for help from the Fin team, access resources like vendor discounts and playbooks, find talent through a job board, and book meetings with the Fin team.
As a Fellow, my ways to add value were smaller, but no less important. I found ways to add value where I can. Whether taking a first crack at a startup's data room, or taking the lead supporting a portco's request.
3.) Importance of network
People always told me the FinTech community is small, but it wasn't until that summer when I quite realized how small. The opportunity to spend 11 weeks (leaving my wife at home with a house, dog, and two cats) pursuing my passion in New York City is a privilege and I knew I had to make the most of it. I reconnected with former colleagues now in the venture or startup ecosystem, attended countless FinTech and VC happy hours, and built relationships with VCs with mutual connections and fellow MBAs also spending their summer in this space.
If I learned one thing, it is that the FinTech and VC world knows how to throw a party — here are some of my favorite events I attended:
Kard's Series A fundraising party at Roberta's in Williamsburg
NYC Fintech Women's Navigating Fintech as a Female Leader at Current's offices
NYC Fintech Women's Sweet Fintech Summer co-hosted by Ocrolus
SVB's Fintech Founders — NYC Whiskey Tasting at Great Jones Distilling Co
FTT NYC Happy Hour
Latam Summer Social in NYC
Supernode Ventures & Four Acres Ventures VC Roof Deck Celebration
GBS and LAW | NYC Young Alumni Summer Social
NY Rooftop Series: August Sunset Mixer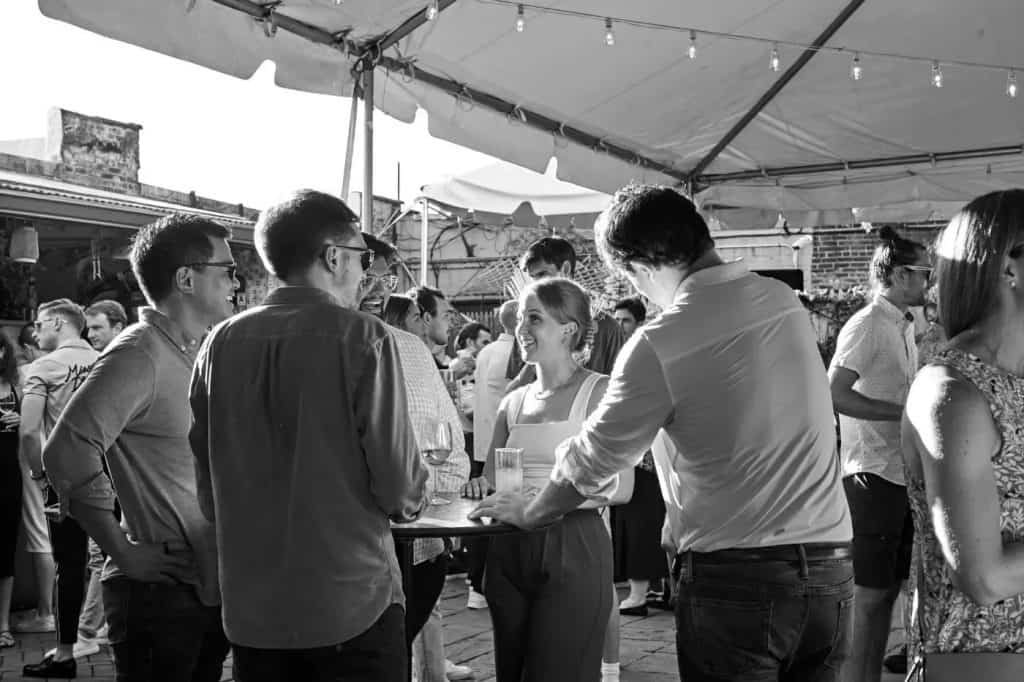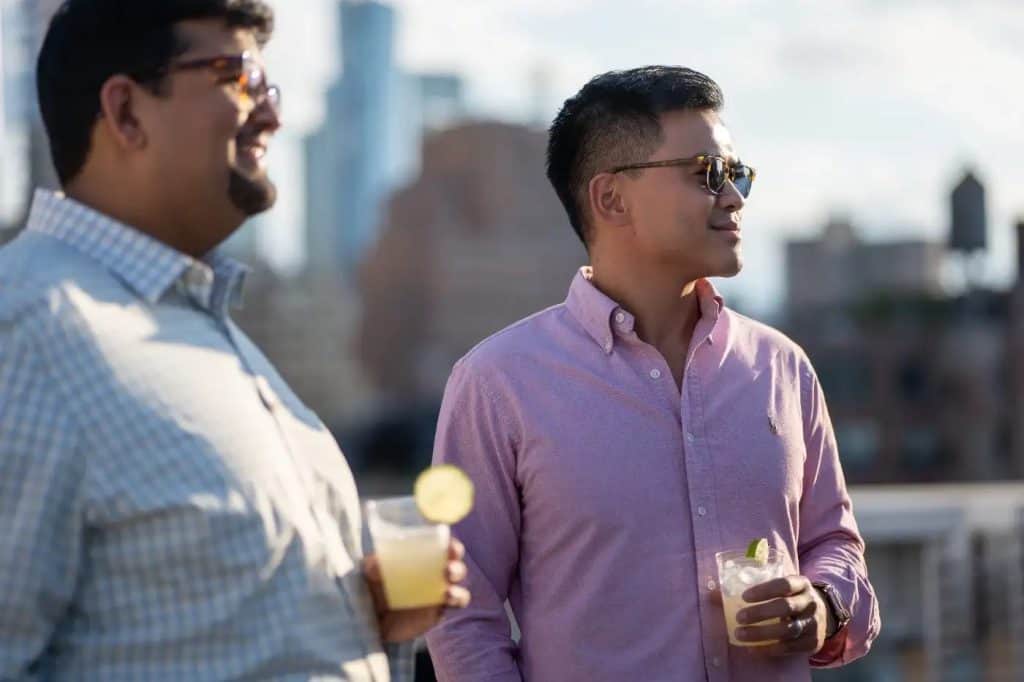 Making the most of these opportunities allowed me to share a Climate FinTech thesis I built with a Kellogg MBA who works in the space and receive insightful feedback, grab a drink with a fellow Emory alum working in FinTech VC, and Zoom with friends in the FinTech space across the pond — I cannot wait to see my network grow because of these connections I made over the summer.
4.) Never stop learning
This might be a lesson I learned before the summer, but I thought it was worth mentioning. Learning is a lifelong journey, and getting my MBA is merely a stop along this path. Outside of the classroom, there are many reasons to keep learning, from staying competitive in the workplace to adapting to the changing world. This is particularly prevalent in venture as you are always meeting new companies with new business models. Even focusing within B2B FinTech, I had the opportunity to meet with open banking startups in LatAm to InsurTech startups in the US all in one day. It was necessary to "get smart" on a domain before a call with a founder.
Helpful Resources
Books
Podcasts
Job Boards
Newsletters
FinTech Newsletters
Blog post originally posted on Tim Lam's blog on Medium.com.