Selser: Sailing the high seas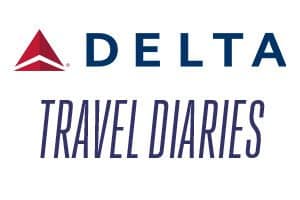 After every trip I am always hit hard by that post-trip depression. Without fail. This usually includes lamenting in my bed: "How could I possibly study when yesterday I was carefree on the beach?!" It could also include a series of Google searches — "MBA jobs abroad," "remote MBA jobs full-time." But never has it been as hard to return to real-life as it has been after the Goizueta Advanced Leadership Academy (GALA). In fact, it almost feels like there was life Before GALA (B.G.) and life After GALA (A.G.). B.G. included worrying about living on a tiny boat with six other people for a week and wondering "So we're going to learn to sail before this starts right?!" (The answer is kind of, but not really). A.G. mostly consists of seeing other GALA members, reliving amazing memories, and generally annoying other classmates around us. The crazy thing is, this trip was the furthest possible thing from a relaxing beach vacation, so why is it so hard to adjust to real life? Let me explain what you can expect with the insaneness that is GALA:
Let me explain what you can expect with the insaneness that is GALA:
Day One
Take a ferry from the U.S. Virgin Islands to the British Virgin Islands (BVI). The water is "choppy" or AKA this is a great time to test your immunity (or lack thereof) to seasickness. Or if you're really daring, see if you can walk across the boat carrying scalding hot coffee, from a lidless cup, as the boat rocks side-to-side, without spilling (this has yet to be achieved). Once in BVI, immediately board a dinghy to your new home for the week. After an alarmingly brief safety explanation, you're given your first challenge. Turns out that the sailing lesson you were expecting is more of a "learn-while-you-go" thing.
Days Two-Six
Wake up at 6 or 6:30 a.m. Make breakfast/attend the captains meeting/check the engine depending on your role that day. Gather with your team and sailing instructor for some daily pointers. Set sail around 9 a.m. for your challenge, anchor by 4 p.m. Have a snack and perform an after-action review. Go crazy and party while your instructors are gone at the AAR review meeting! Just kidding, you're way too tired for that. Make dinner, explore the beaches, sing to Billy Joel songs, play games, or chat with your team. Have dinner, work on the team strategy for the next day's challenge, collectively say "Wow, what a day," go to bed. Repeat.
Day Seven
Wake up at 3 a.m. in order to set sail by 4 a.m. You will undoubtedly be wondering "who decided to sail in the dark, how are we supposed to see?" But you have learned to trust in the GALA gods at this point. Feel dumb when you find out how rare a night sail is and realize how worth the early wake-up call was when you see the sunrise from your boat. You also get a hot shower this day at a luxury spa. It will be the best shower of your life.
It will be the best shower of your life.
This is clearly not a trip of luxury and relaxation. However, it IS a week of bonding and team learning that is unlike anything else I've experienced in business school.
Teams in other classes may face challenges such as individuals being late to meetings or people not pulling their weight on assignments. Team qualities such as trust, resilience, and commitment may not even develop for teams that only work on a handful of assignments together through a semester.
In GALA you face obvious challenges such as living in a 200 square foot area with six other people. There are some more subtle challenges, too, such as creating a team culture, and then surprising challenges such as having your map fly off the boat. Each day you rotate roles and, being an MBA student that loves to lead, you have to learn to take a backseat and trust your teammates as they guide you through challenges. You have to trust that your teammates will not steer you into rocks or that they won't somehow manage to tip the boat over.
Every day you have to show up committed to the team. Regardless of how exhausted, seasick, or annoyed you may feel, it takes every teammate to sail that boat. And somehow through all of the stress and work, you have to remember how to have fun as a team! When mistakes are made – navigating to the wrong island, getting called (incorrectly) for a false start, starting a race 17 minutes behind the starting line – you have to pick your teammates up and keep spirits high.
As unprepared as I felt to sail a boat on day one, nothing prepared me for how much I was going to love my teammates after GALA and how much I was going to miss being two feet from them at any given moment.