Emory University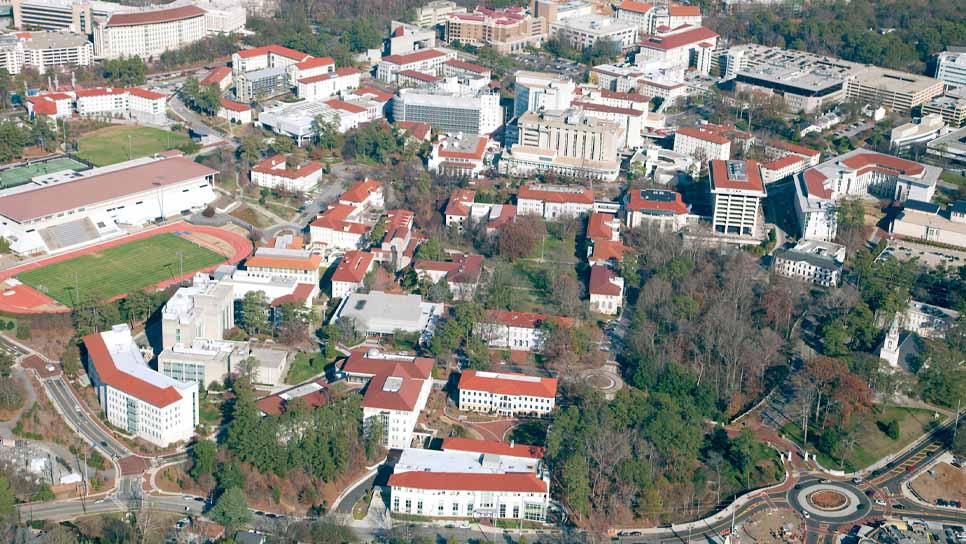 Founded in 1836. It is named after Archbishop John Emory. As a scholar, he raised the level of education for evangelists and actively advocated education for women as well as men. Emory University is a comprehensive university with Goizueta Business School, medicine, nursing, public health, theology, and law under the mission of "to create, preserve, teach, and apply knowledge in the service of humanity".

One of the characteristics is that the exchange between the university and business is very active. Several large companies are headquartered in Atlanta, and as will be described later, companies such as Coca Cola and Delta Air Lines have long been associated with this university.

Another feature is that Emory University, a hospital, and the CDC (Centers for Disease Control and Prevention) are adjacent to each other, making it a major center for epidemiological research in the United States, and is famous as the first university in the United States to treat Ebola hemorrhagic fever.
Goizueta Business School
Established in 1919. Around the spring of 1994, Coca Cola became the Goizueta Business School with a donation from then-CEO Robert C. Goizueta. Goizueta is still one of the prominent executives of the company's feat of growing its market capitalization from $ 4 billion to $ 145 billion during his tenure as CEO.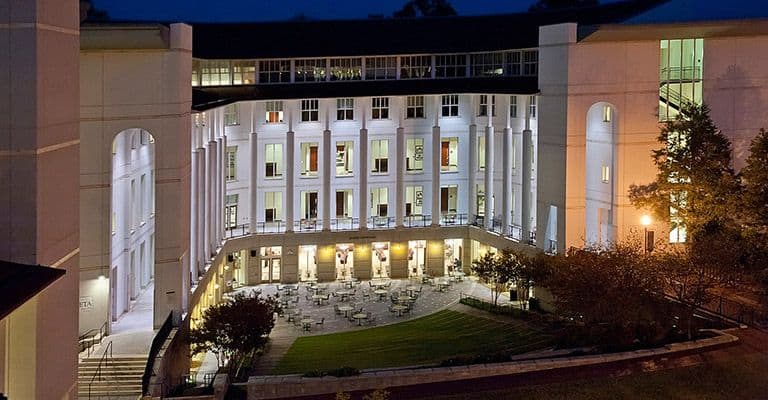 Below, we would like to introduce Why Goizueta from the perspective of Japanese students.

1. A well-balanced program centered on leadership development
One of the strengths of Goizueta Business School is the gathering of prominent professors in various fields such as finance, operations, marketing, entrée, and healthcare, and the provision of well-balanced programs that are not biased toward specific fields. To become a human resource who can see the whole, you can study in a well-balanced manner in each field, you can concentrate on deepening the specific field you want to study, or you can discover your own suitable field after enrollment and then pursue it. You can take classes according to your growth needs. However, the entire program is designed to produce future business leaders, with an emphasis on what decisions and actions can be taken as leaders after learning about each area of expertise. There are many opportunities for teamwork in each class, and you can gain as much leadership experience as you wish. Unique outside of class, such as GALA (Goizueta Advanced Leadership Academy, leadership experience through several days of yacht sailing with students) and Leader's Reaction Course (leadership experience through training activities at US military bases, for example). Activities are also provided.

2. School spirit and environment
"Diversity" is heard everywhere these days, and it's one of the most important values in Goizueta Business School. With the mission of "Diversity, Equity, and Inclusion", Goizueta Business School operates under the policy of elevating individuals, enriching communities and developing belief leaders. In fact, the race, gender, and background of the students are not biased, and for reference, the ratio of international students is 30-40% of the total, which is a very high ratio among all business schools in the United States. It covers Africa and the whole world. In particular, the high ratio of international students strongly expresses the admission team's desire to have Goizueta Business School join a variety of students, and of course we Japanese students also have a welcome atmosphere. As an example of diversity, discussing organizational theory in class allows you to hear opinions based on diverse experiences and values, which is a great help to broaden your horizons while being surprised at how different ideas differ depending on the region or industry. .. This is a strength of Goizueta Business School that emphasizes diversity, as such discussions are less likely to be active when the class is occupied by a large majority. In addition, in a small school with about 150 students per grade, there are joint tasks formed by teams for each class, and KEGS (Keeping Everyone at Goizueta Social, a social event with light meals and drinks) held every Thursday evening. There are also many opportunities to interact with classmates at the event. It is a very suitable environment for nurturing future business leaders who will play an active role globally with a business skills and diversity perspective.
One of Goizueta Business School's strengths is its horizontal connection with other faculties at Emory University. In addition to the opportunity for joint degree with law school and public health, some elective lessons are conducted across the faculty, and there is also an opportunity to build a network. For example, in a health care class, MBA / public health undergraduates / researchers have the opportunity to form a team to discuss the healthcare business, and there are many opportunities to deepen mutual learning.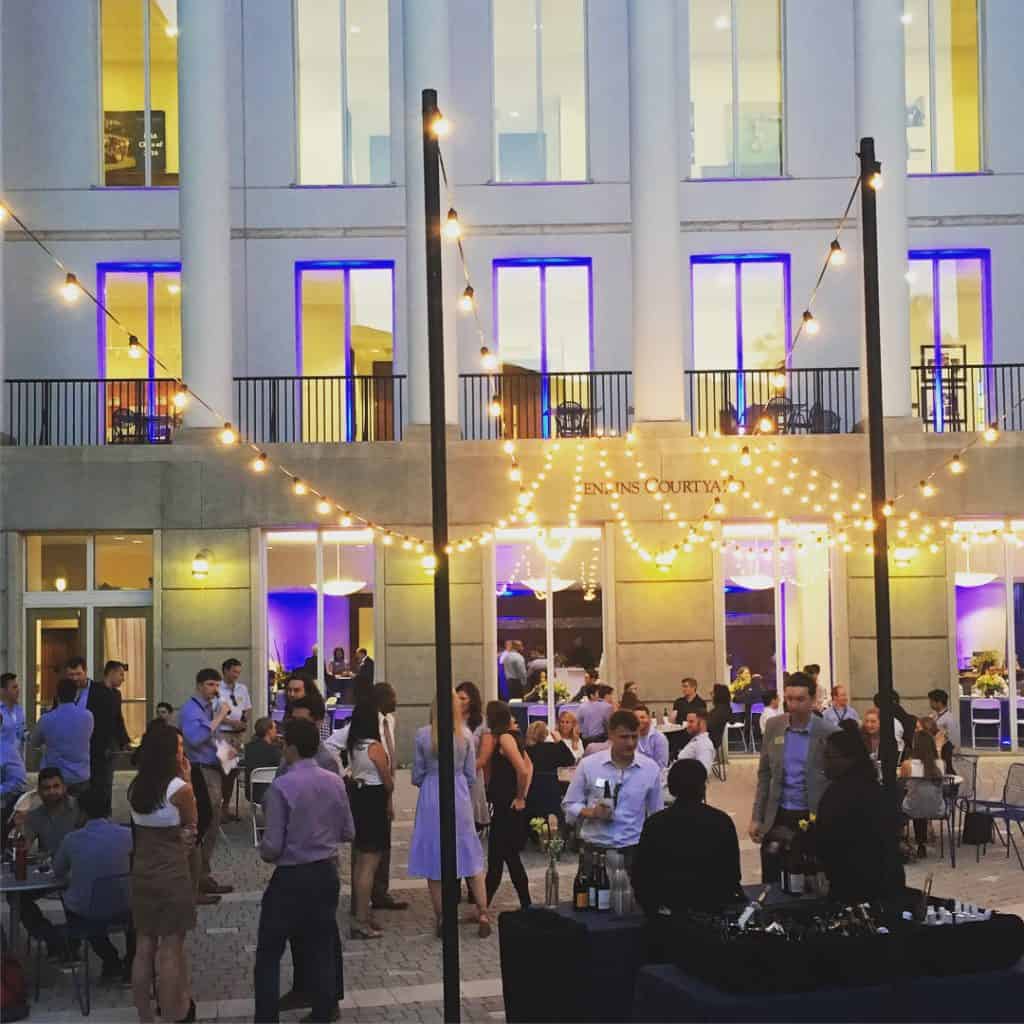 IMPACT

: A hands-on project that is compulsory in the spring semester of the first year of a two-year MBA. Based on the knowledge and experience acquired so far, it is a subject to practice consulting work, which leads to solving the actual problems that the company has in about 3 months by forming a small number of teams. Companies of all sizes across the United States participate as clients, but there are relatively many projects in local Atlanta. We have also participated in Atlanta-based companies such as Coca Cola, Delta Air Lines, and The Home Depot, as well as global companies such as Porsche and CONVERSE (participating companies vary from year to year). It is a program unique to Goizueta Business School based in Atlanta that gives you the opportunity to actually visit a company, listen to the voices of clients, and lead to problem solving.

Guest Speakers

: Hartsfield-Jackson Airport, the gateway to Atlanta, is famous as the number one hub in the United States, but due to its accessibility, guest speakers can come and share their experiences and knowledge in various classes. I am blessed with opportunities. For example, in the Entre class, guest speakers from companies all over the United States come and talk about their experiences. In addition, the guest speakers of Delta Air Lines were able to hear live voices such as how they overcame the predicament of the Corona disaster.